IF YOU WISH TO PURCHASE ANY OF THE ITEMS SHOWN BELOW
CONTACT OUR QUARTER MASTER
Peter Bond
QUARTERMASTER
0488 307 433
Sizing:
Pull a shirt out that you know fits you (preferably a polo shirt) lay it flat
and measure it across the chest, just under the armpit.
See sizes under garment.
Prices:
The new " prices " ( 3rd May 2017).......these prices are for the garment complete with the
club logo and your name / nickname embroidered on the front.
Payment:
As we no longer run a club bank account, we will need your payment
before the order goes in to our supplier.
"Remember to Gear Up to Ride"
Branch Badge, price on request
***************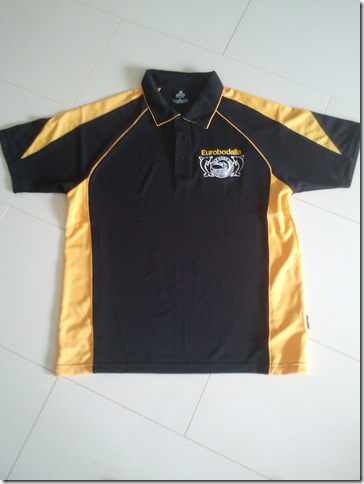 PoloShirt (design may have changed)
Cost $34 embroidered
Sizes S-53cms M-55.5cms L-58cms XL-60.5cms 2XL-63cms 3XL-68cms
***************
(no picture)
Rugby Shirt/Top long sleeve (heavier interlock cotton) -- Black
Cost $44 embroidered
Sizes S-57.5cms M-60cms L-62.5cms XL-65cms 2XL-67.5cms
3XL-70cms 4XL-72.5cms 5XL-75cms
Smaller sizes...Kids....come with a white collar....
Sizes 6-42.5cms 8-45cms 10-47.5cms 12-50cms 14-51.5cms
***************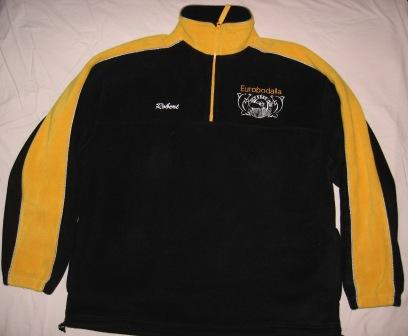 Polar Fleecy jumpers
Cost $45 embroidered
Sizes........Similar to Rugby Tops above.
***************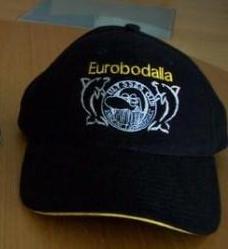 Baseball cap (One size fits all)
Cost $14 with logo on front
Bucket cap (no longer available)
***************
Branch Stickers $1 each
Black on yellow and black on clear

Branch stickers kindly donated by:
Warren Newton Digital Signs,
Shelly Road Moruya.
***************
End