Update 4/4/2012
After meeting Phil Whitton at the Mildura AGM and subsequent emails, it is recommended that any member who wishes to register a
historic bike using the Ulysses Club Inc as the RTA recognised club, to contact Phil at whittons@ozemail.com.au for a copy of a
RTA Declaration Form No 1259 with the Ulysses Club Inc stamp on it.
This in addition to the attached RTA Application form.
This procedure will enable Phil to keep a record of all the bikes on Historic plates as the RTA Conditional
Registration Registrar for the Ulysses Club.
Note: a Ulysses Branch stamp is not acceptable to RTA and the RTA is now called "Transport
Roads and Maritime Services" which may change the forms at some stage soon.
Happy Riding
Robert Overdijk
**********************
After some enquires regarding the "how and what" of historic vehicle registration this email was forwarded by Jen Woods 14/11/2011
From: Phil Whitton [mailto:whittons@ozemail.com.au]
Sent: Monday, 27 July 2009 5:33 PM
To: Eurobodalla (and all other branches)
Cc: Administration
Subject: Ulysses Historical Registration NSW
G'day .
As you may have seen on the website Notice Board, I've posted updated info re the Conditional Plate scheme for NSW.
For the past few years since the introduction of the system from the RTA, the system has been self disciplined with little problems being encountered. However there has been a few problems where the stamp being used has the branch details identified. This has caused problems with the various RTA branches as their computer only shows the Ulysses as being at Narellan, and not in their local area, and as such refusing the application.
We are still listed as "Approved Users: Country" on their computer
I have attached a copy of the correct stamp from the NatCom office, with compliments Vic Lesslie ( who says you never get anything from a Treasurer? ).
The only requirements for the Branch Secretary ( or Plate registrar) to do is to ensure the applicant is a current member and to keep a list of the registration details.
As the system is now operational for more then the minimum 2 years, we can undertake roadworthy checks, however, in order to reduce potential conflicts of interest, I still believe an independant inspection is the best way to go.
If there is a suitably qualified and independant person available, they can be nominated as the inspecter, however should there be a dispute or failure to comply, the matter then has to be referred back for adjudication through the Classic Motorcycle Club's officers.
It has been agreed the Branches can run their own Register although the RTA requires a list to be held of all registrations. This ensures the usage complies with the approved use in the events calender and can be varified by the Branch Sec/Registrar.
As such can the Registrars please forward me a list of their Plates users to ensure the RTA requirements are complied with.
Name: Contact Number:Branch: Bike details: Rego number
If there are any problems, drop me a line whittons@ozemail.com.au or call 0246 841260
regards to all and ride older machines( makes you feel younger )
Phil Whitton 3437
RTA Conditional Registration Registrar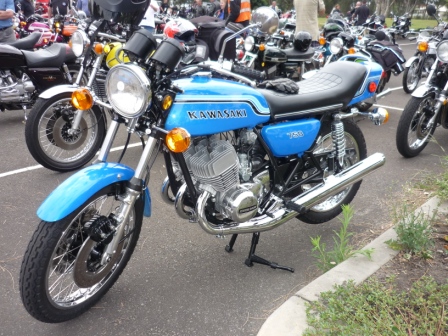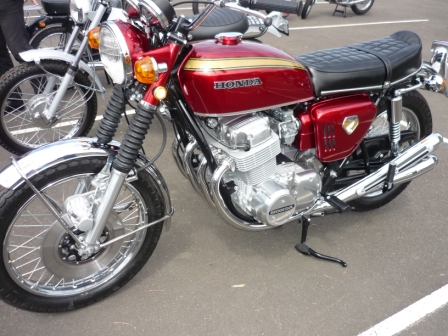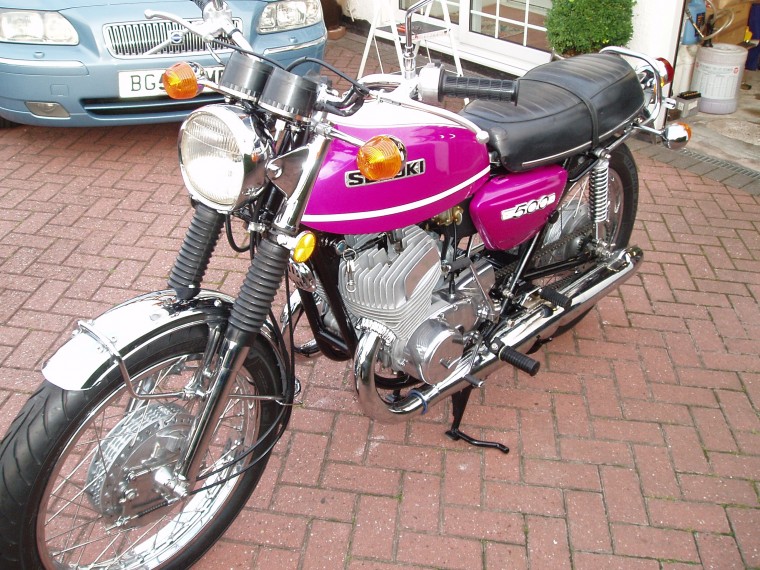 End