16 - 17 - 18th September 2016
Ride to Bathurst and Lithgow
Jim & Margaret , Brian & Sharon, Graham, Bob, Tony, Steve, Robert, Brian, Doug, Paul, Jim, Jon, Frank and Henry
Stops at Kings Hwy Roadworks, Bungendore, Murrumbateman, Boorowa, Cowra, Blayney
Bathurst, Lithgow -Visiting Small Arms Factory, Capertee, Sofala, a few 60km/hr laps of Mount Panorama,
Back via Oberon, Taralga, Goulburn and Rick's at Nelligen.
Mixture of windy, cool, nearly cold, warmer and the wet conditions on the return trip
with better weather from Goulburn home.
Photos by Graham & Robert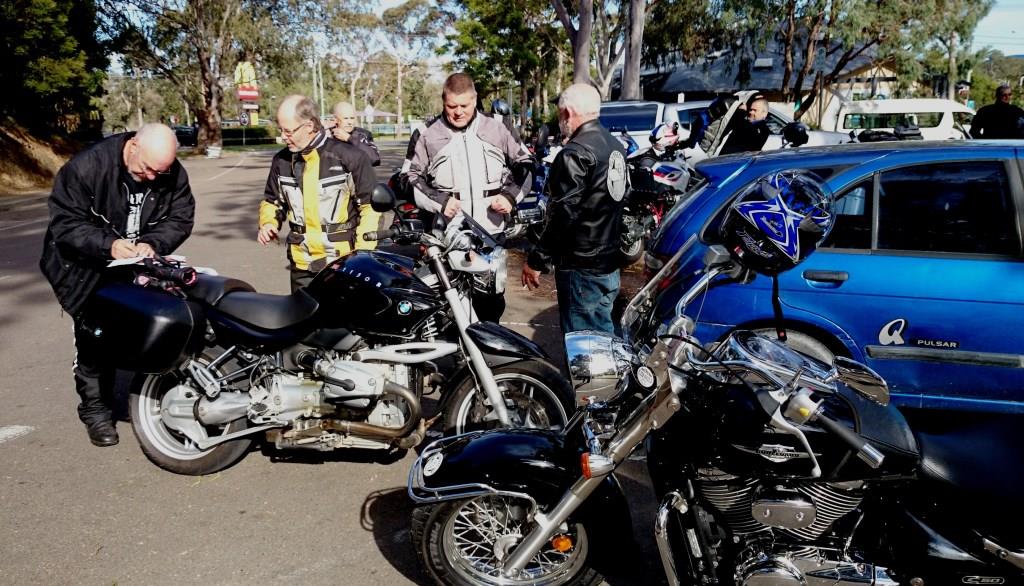 A very long stop at the roadworks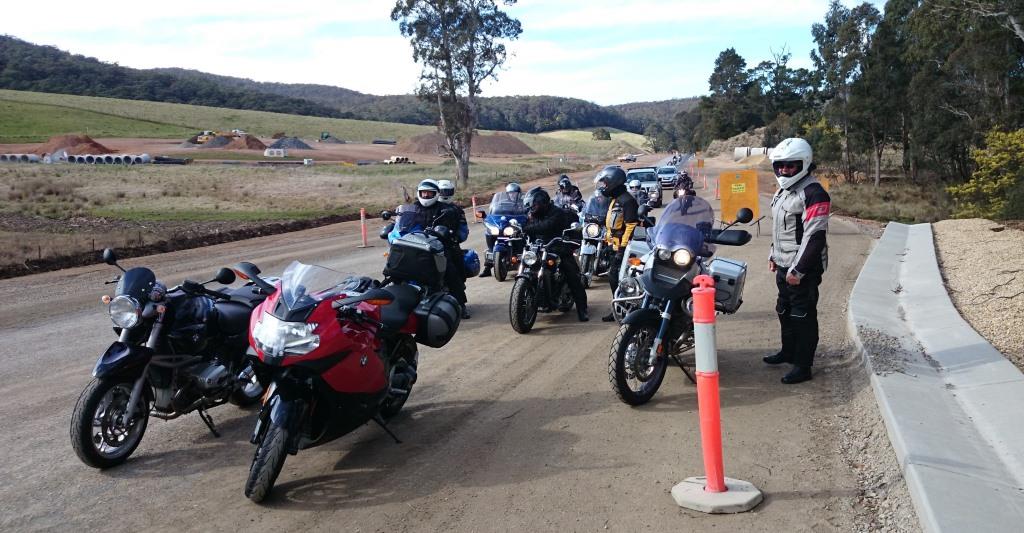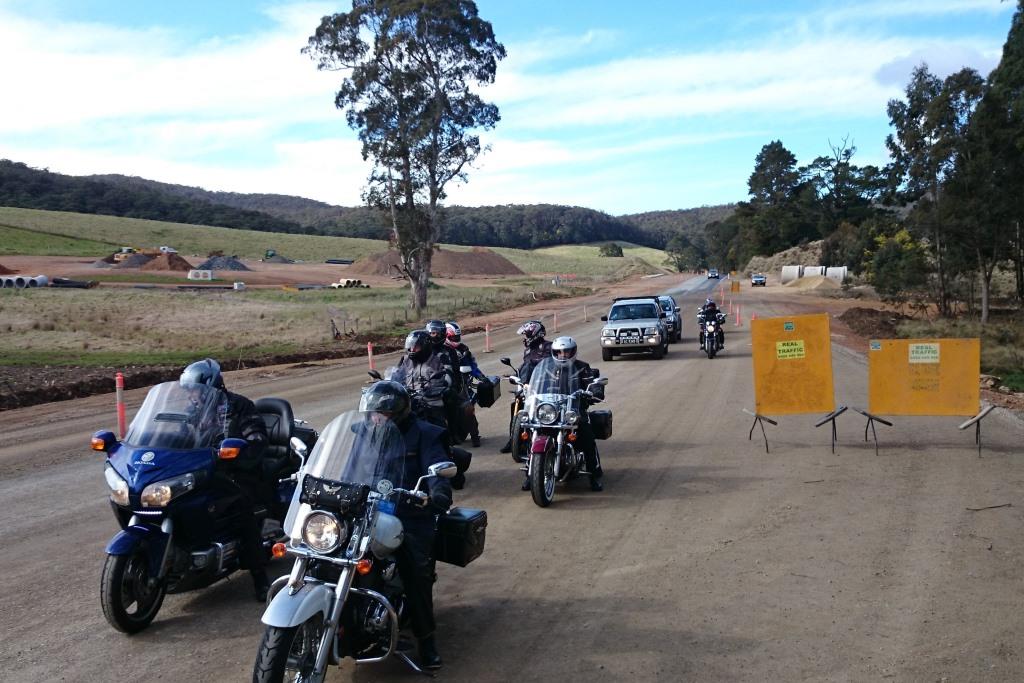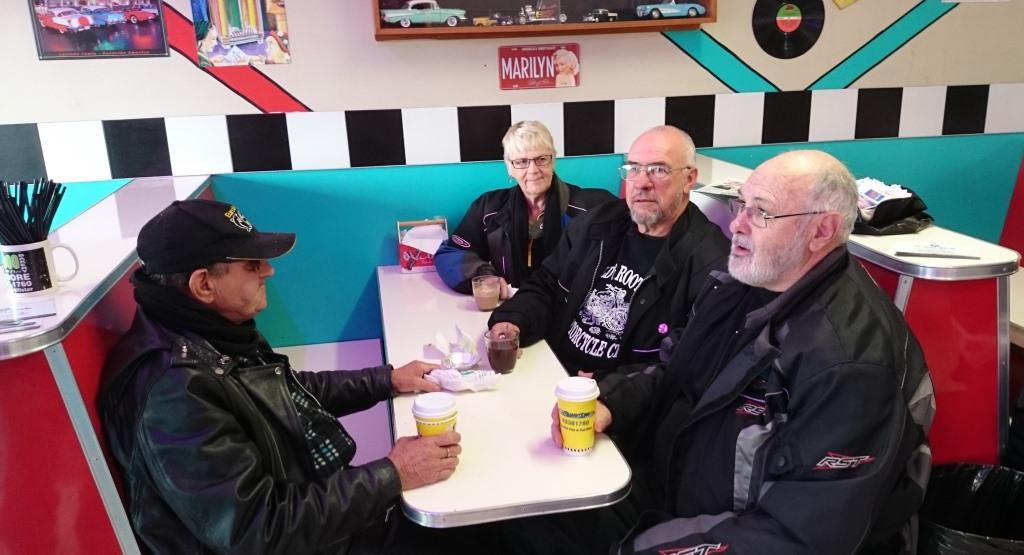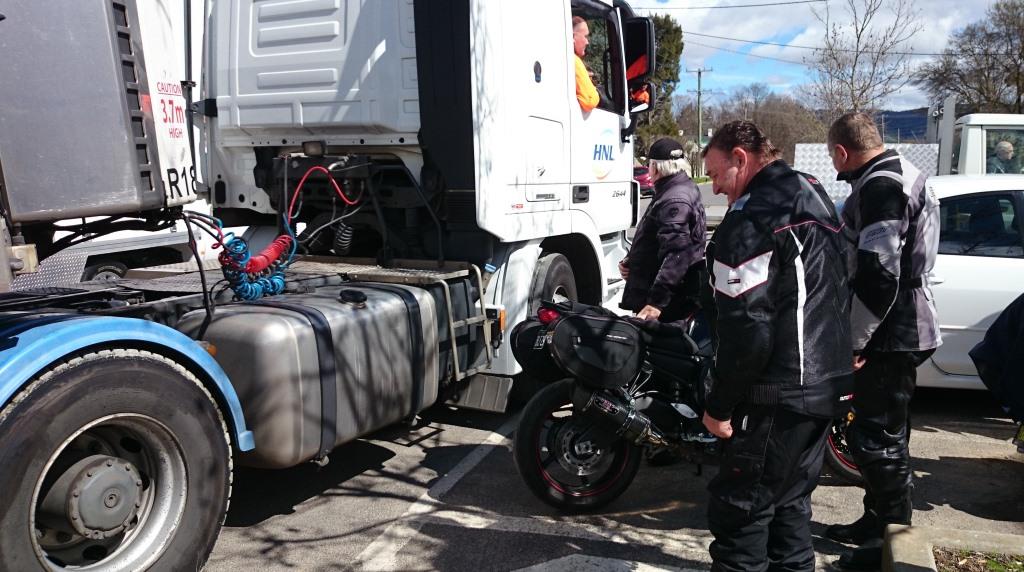 Just a tight squeeze.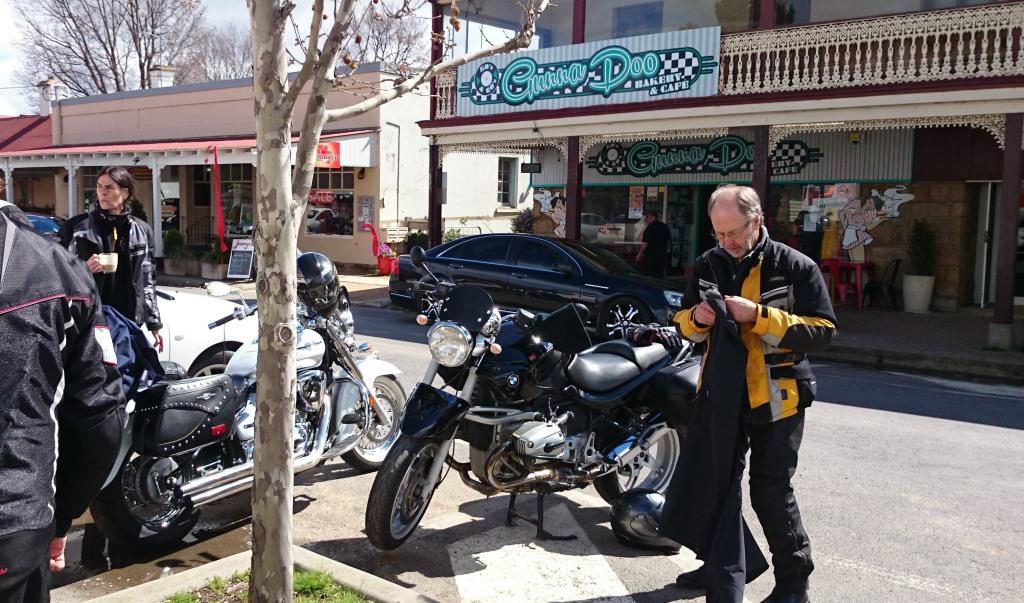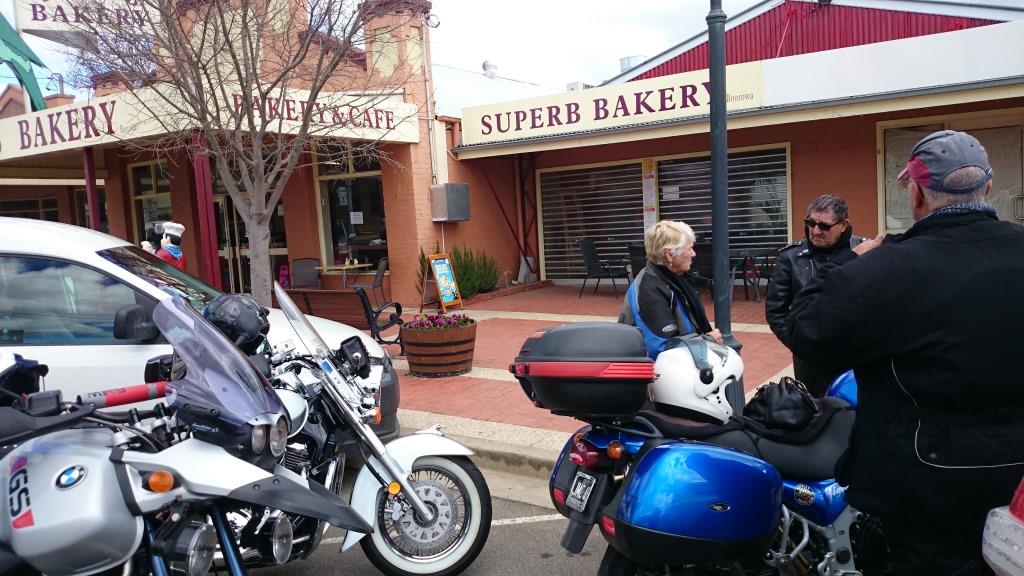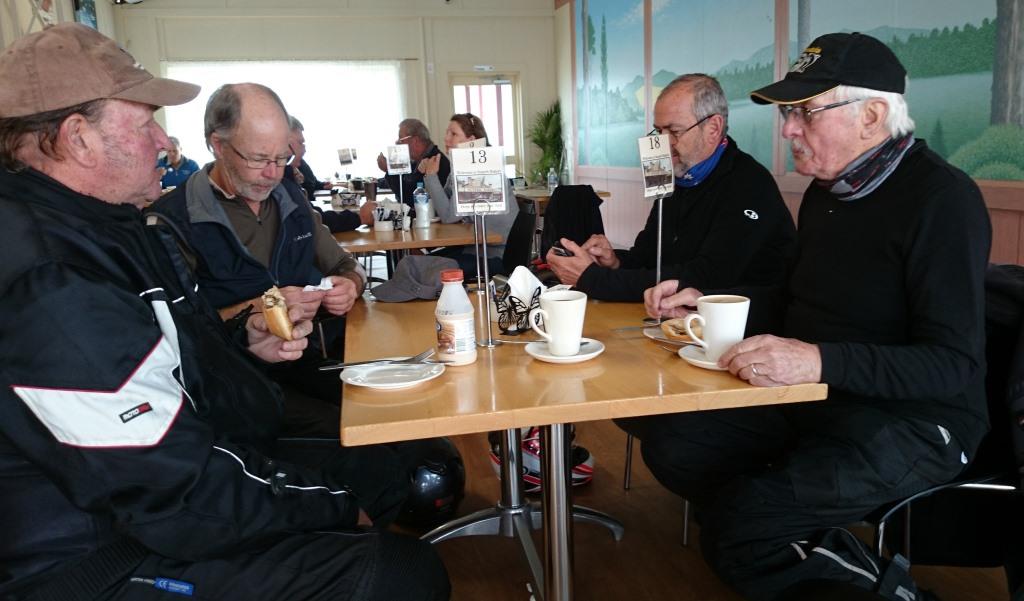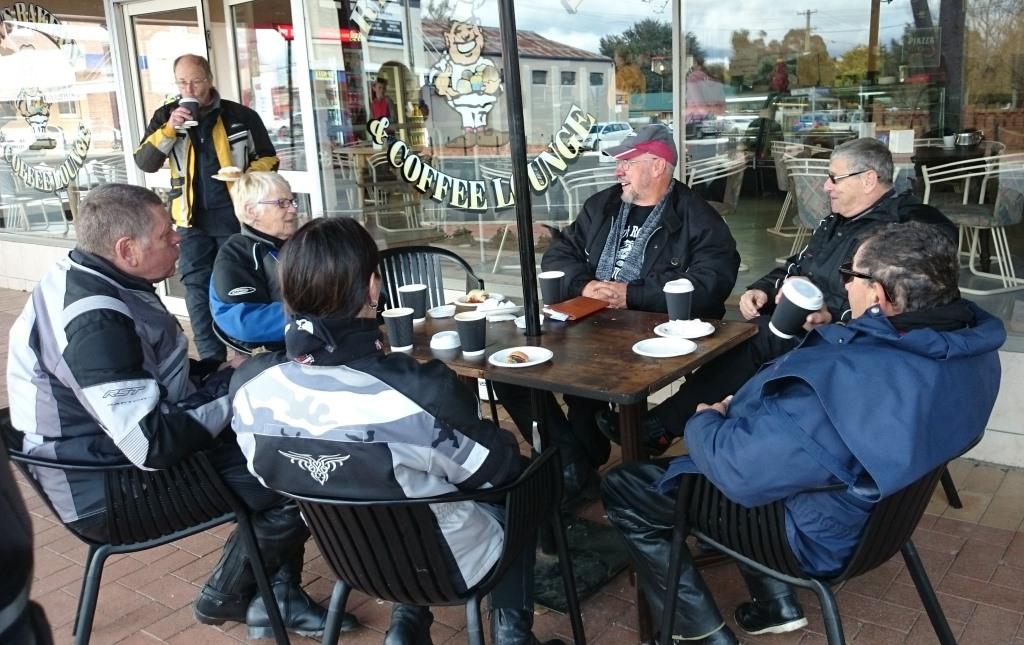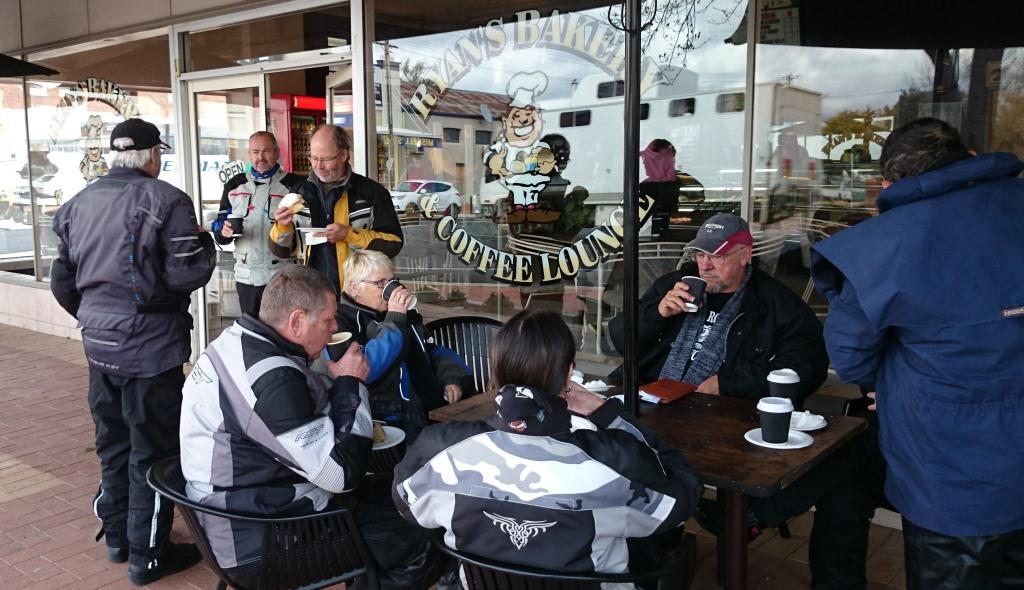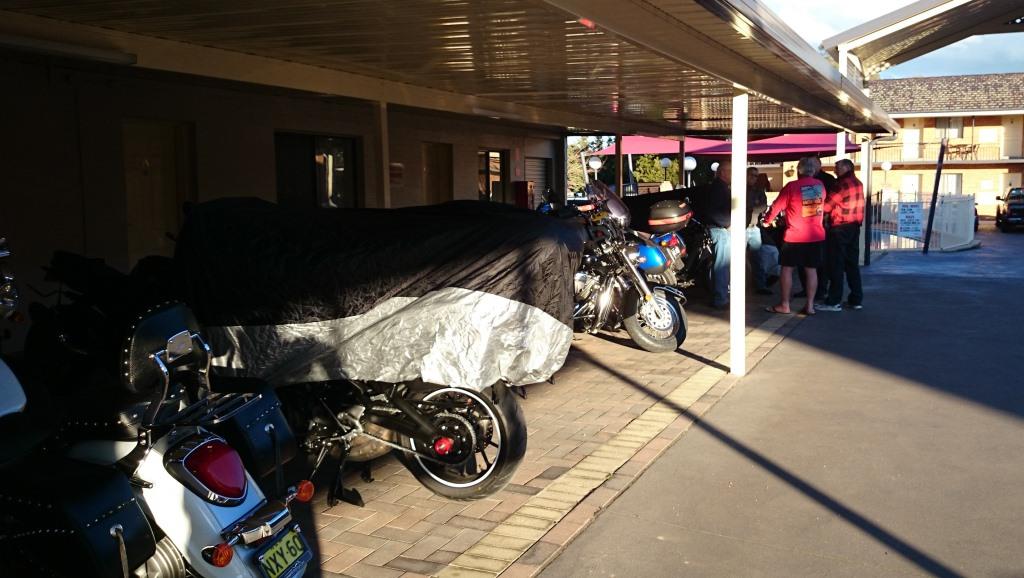 Good undercover parking at the Ben Chifley in Bathurst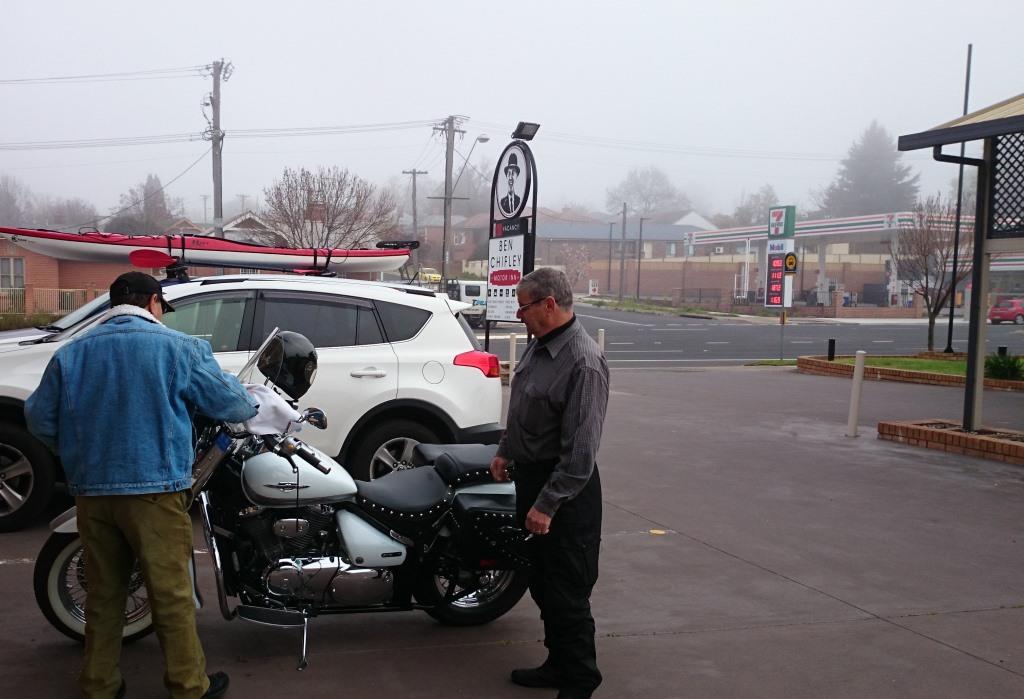 Cool morning at 2.5degree and then the fog rolled in, it cleared after breakfast.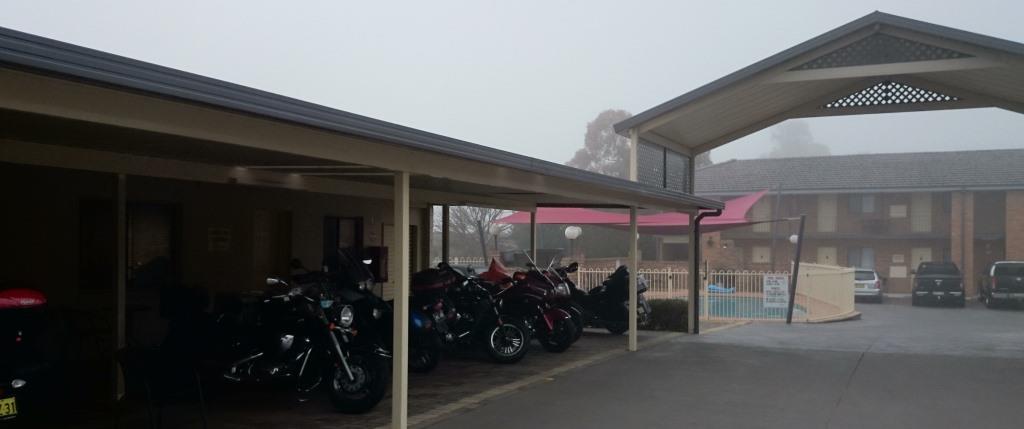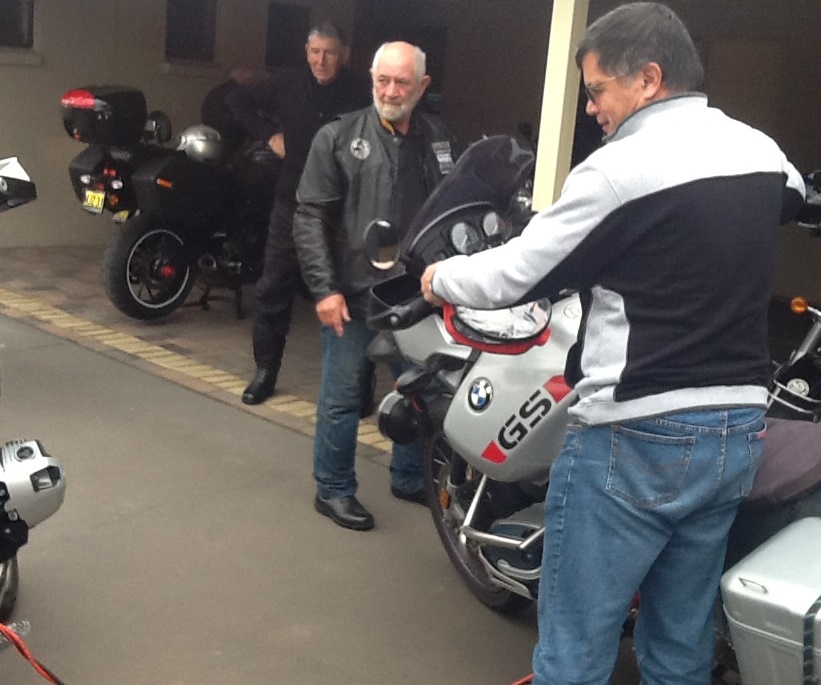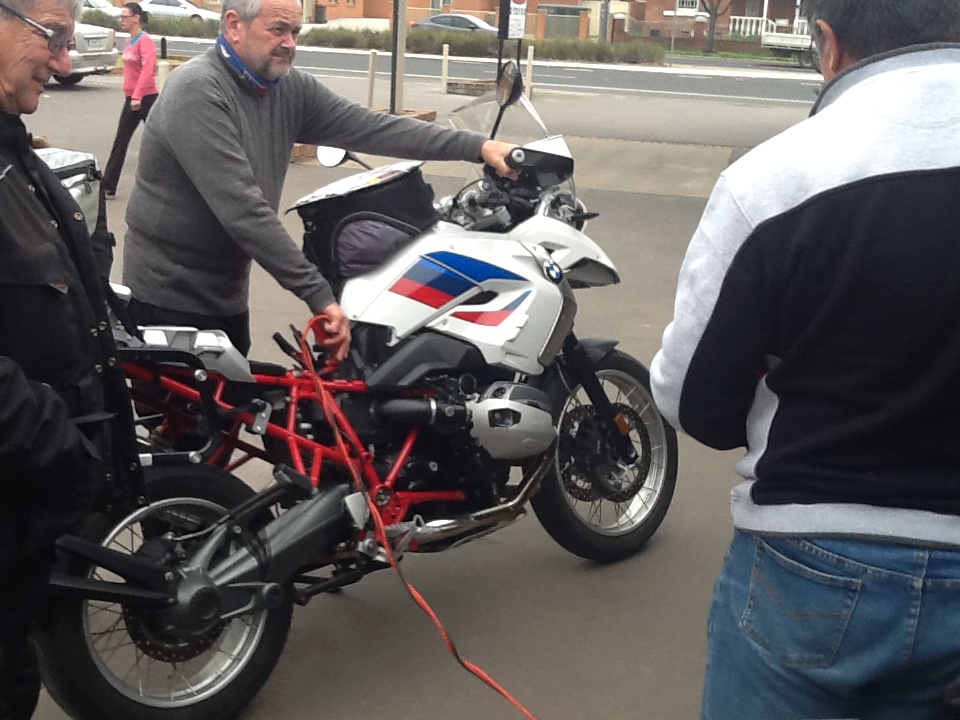 New GS trying to start the old GS, cold 2.5 degree morning was not kind to the battery.
Could not do it, in the end the battery from an old Magna did the trick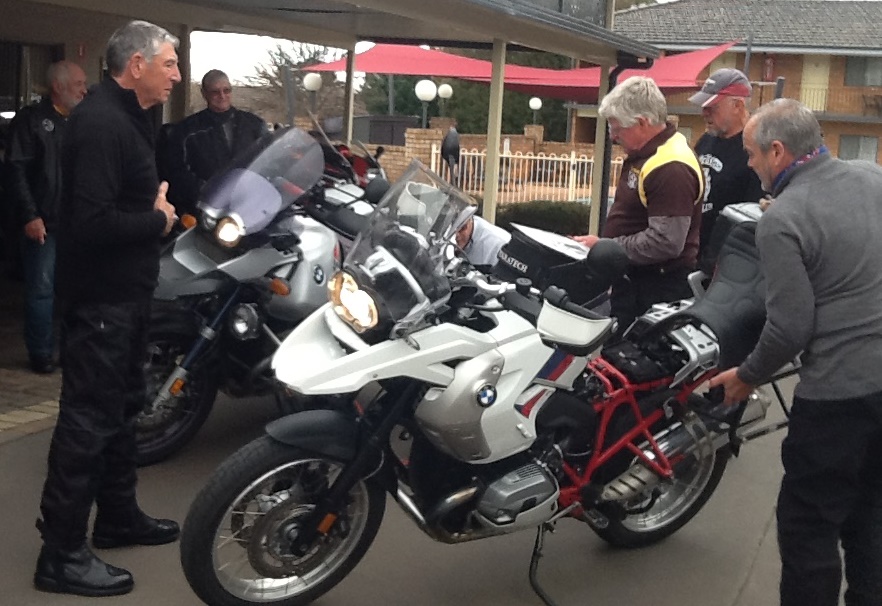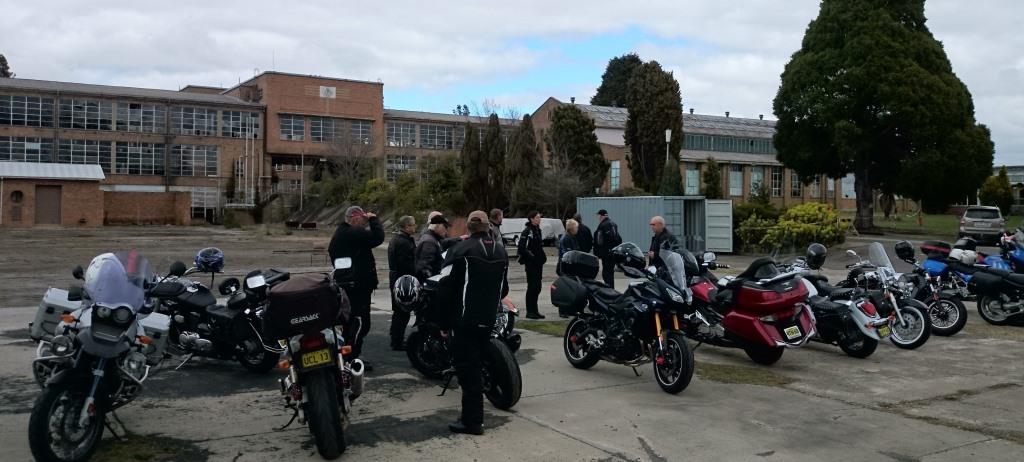 The Lithgow Small Arms Factory Museum . http://www.lithgowsafmuseum.org.au/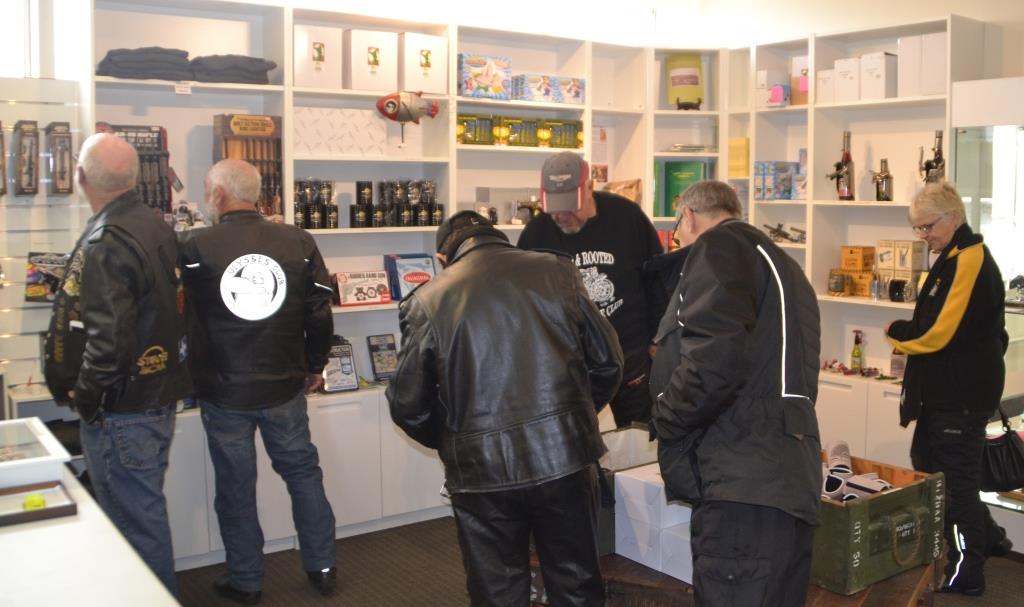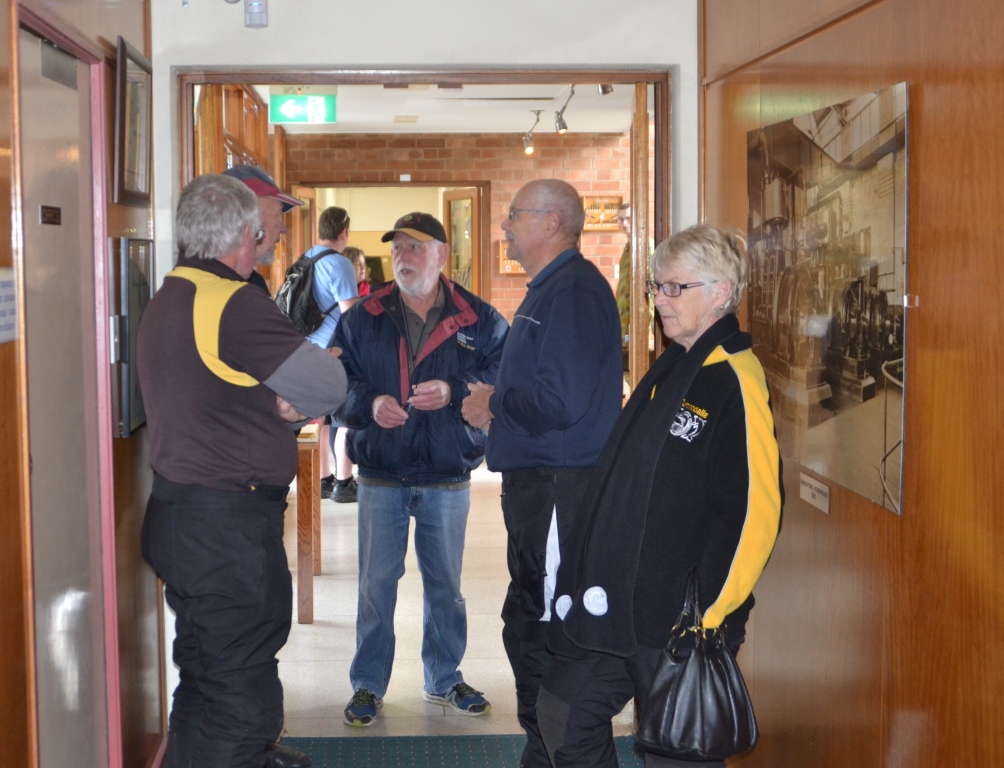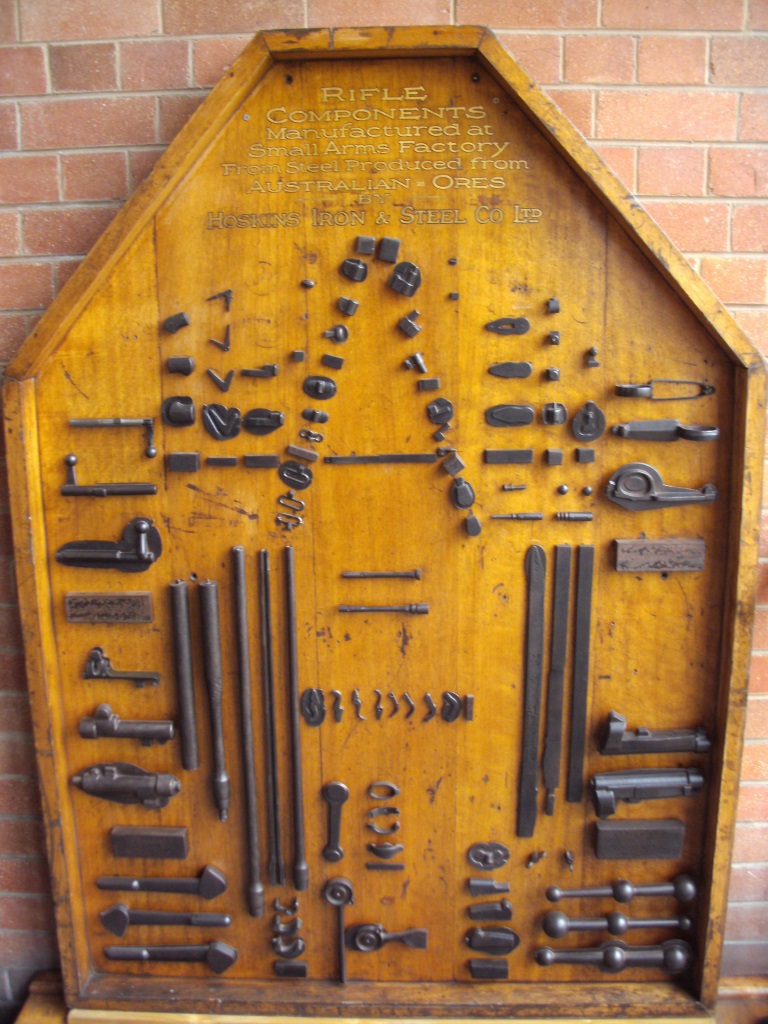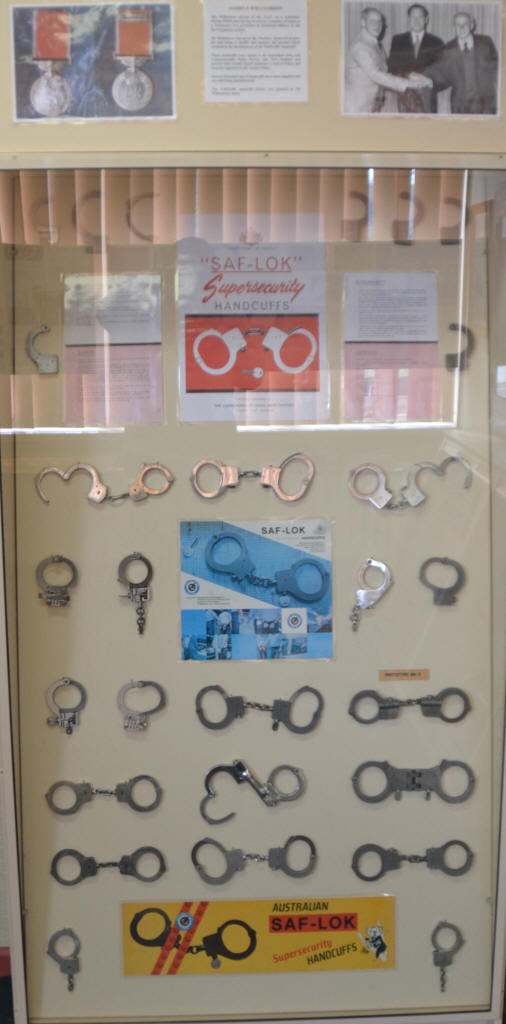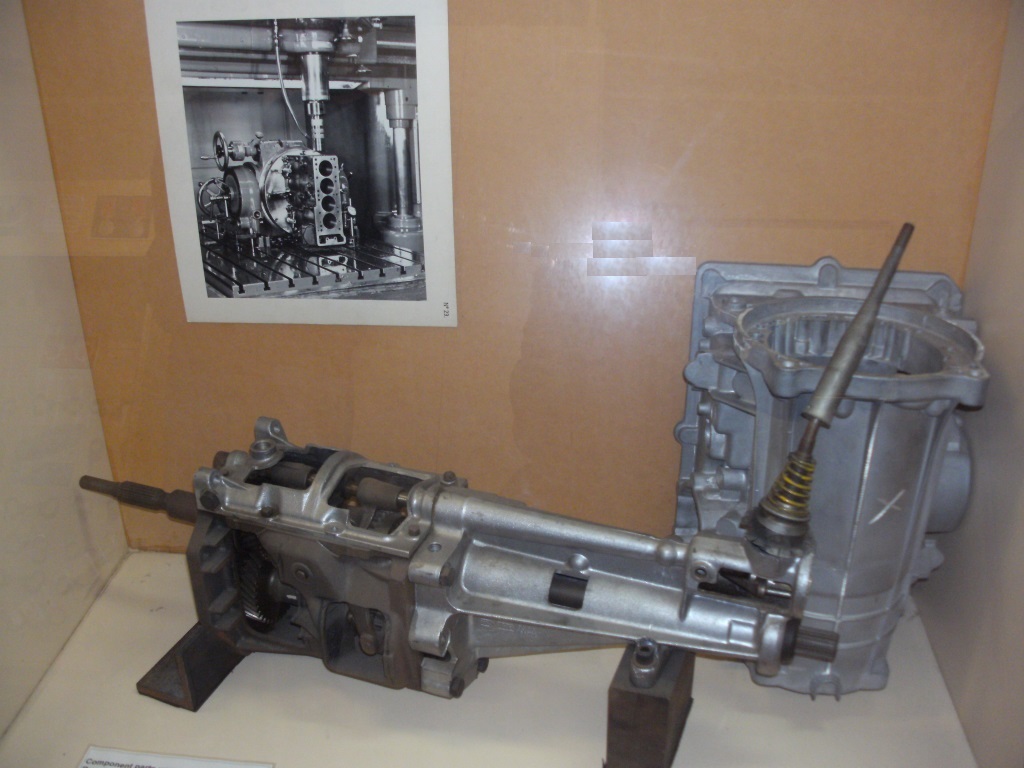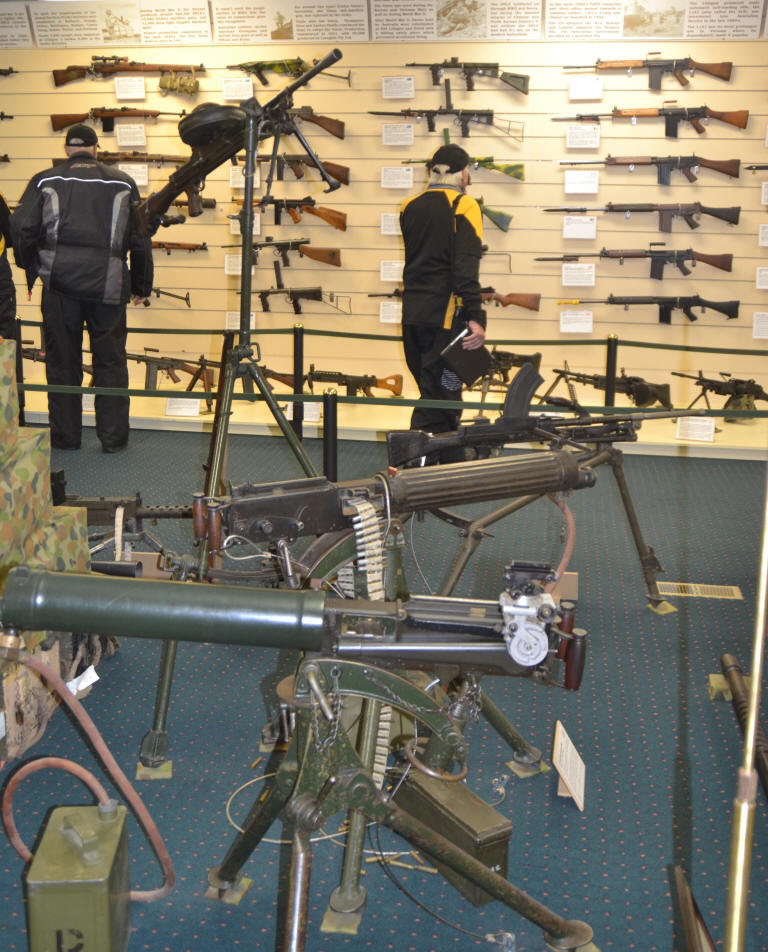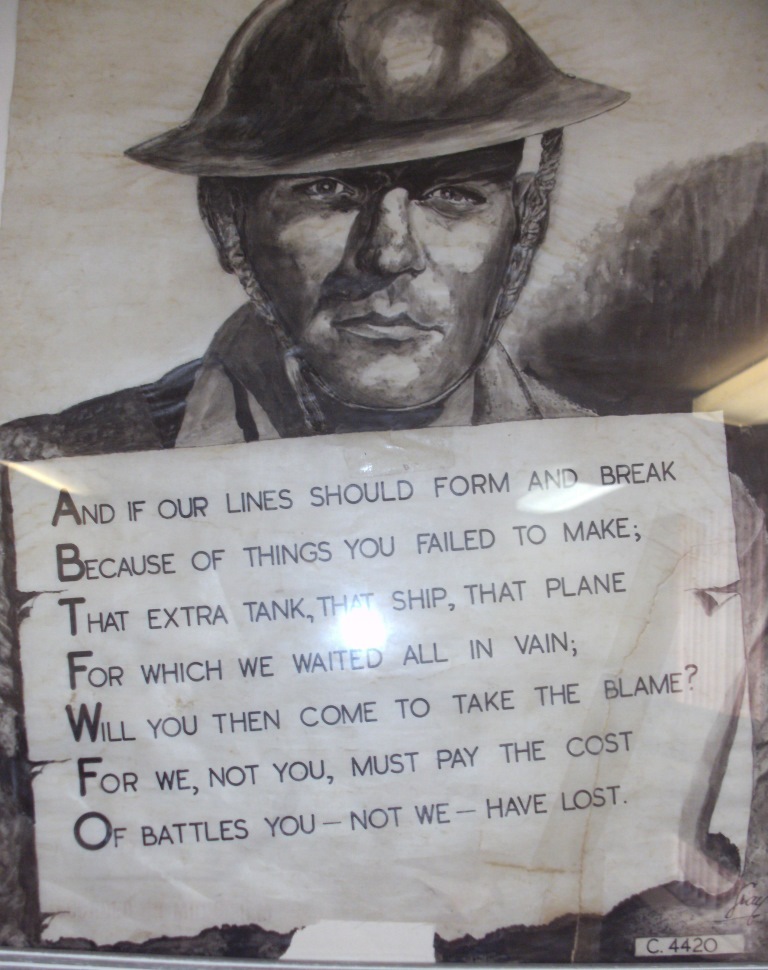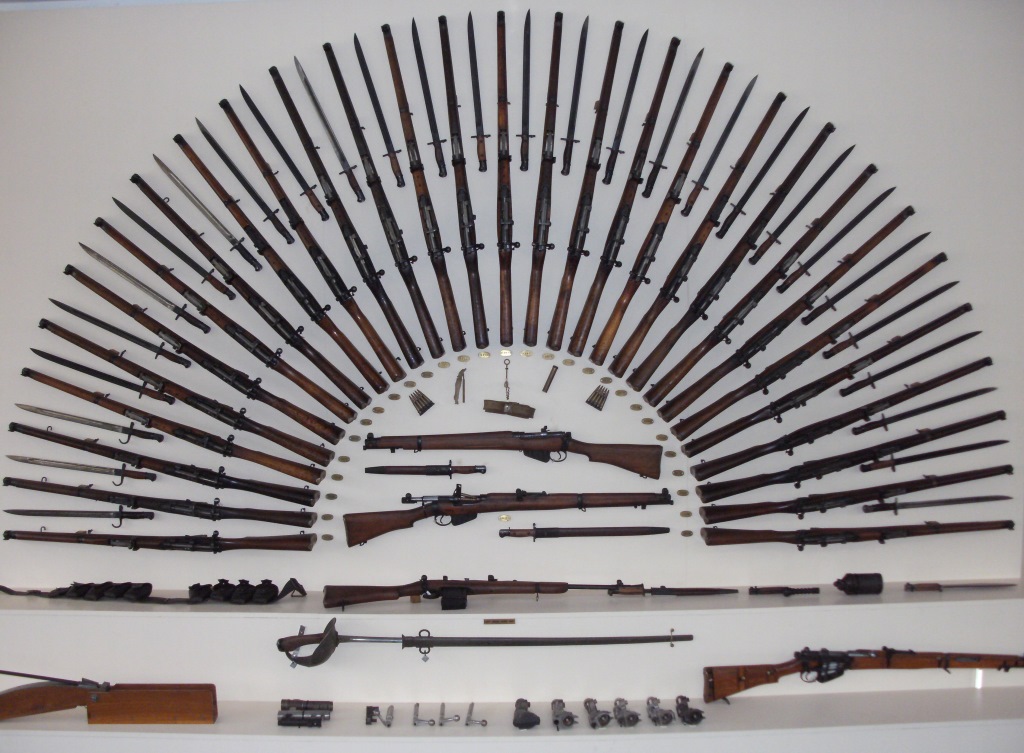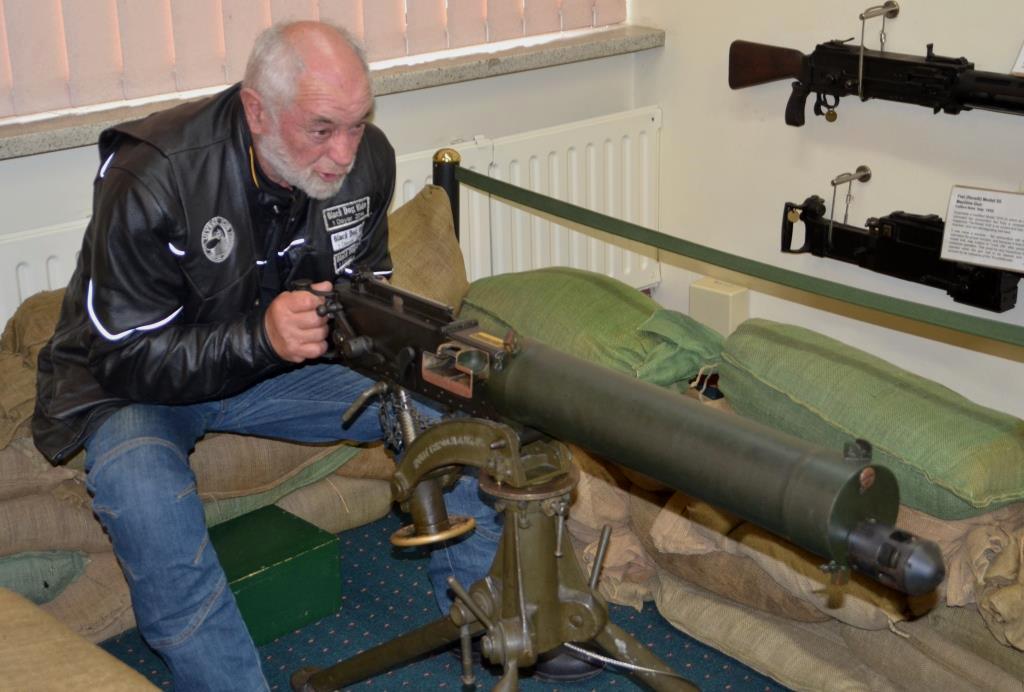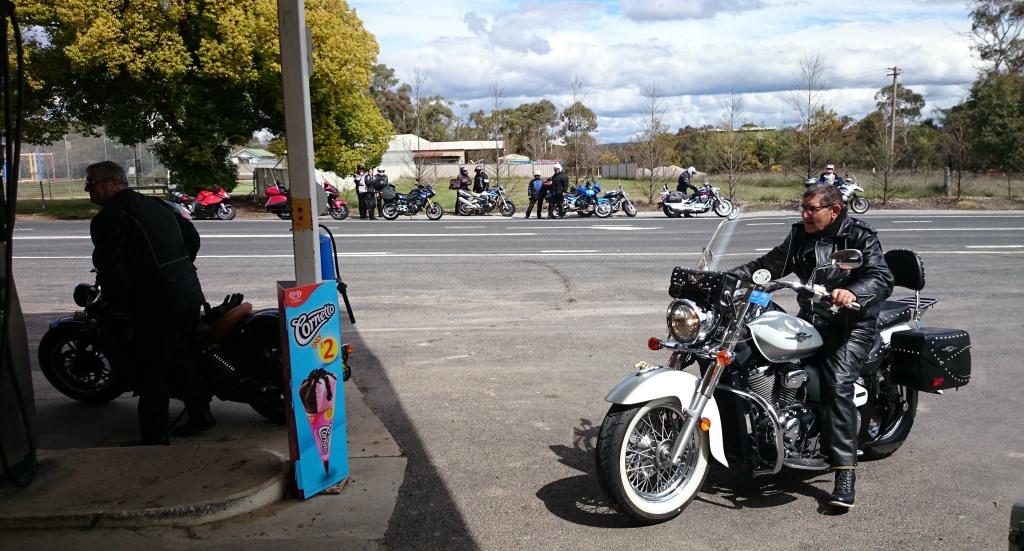 On the road again at Capertee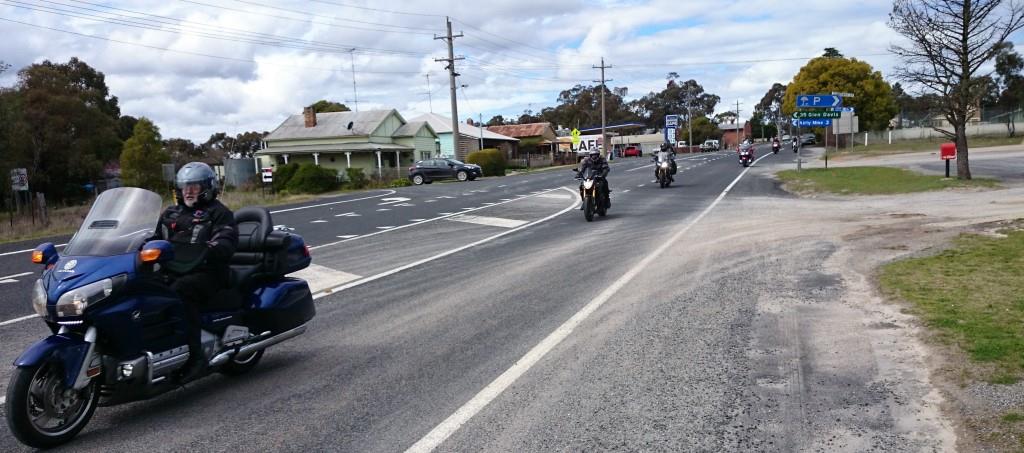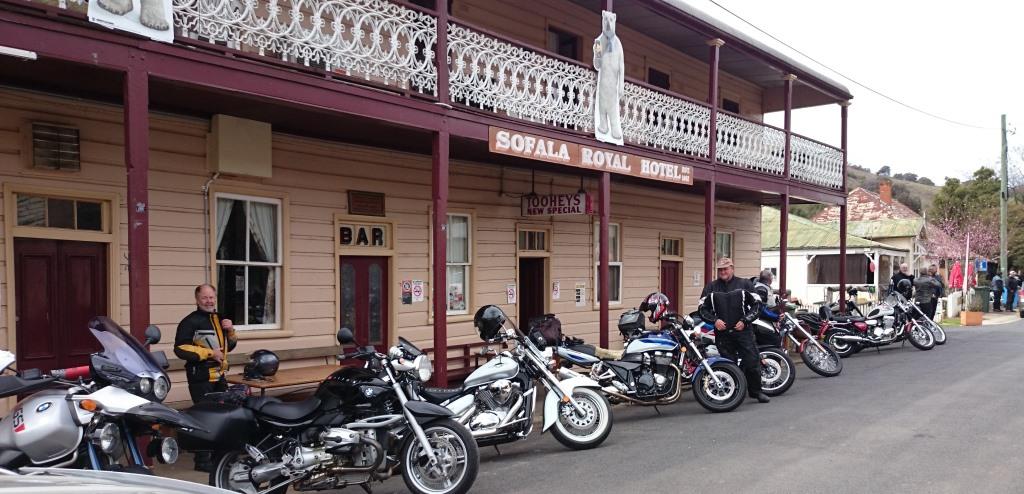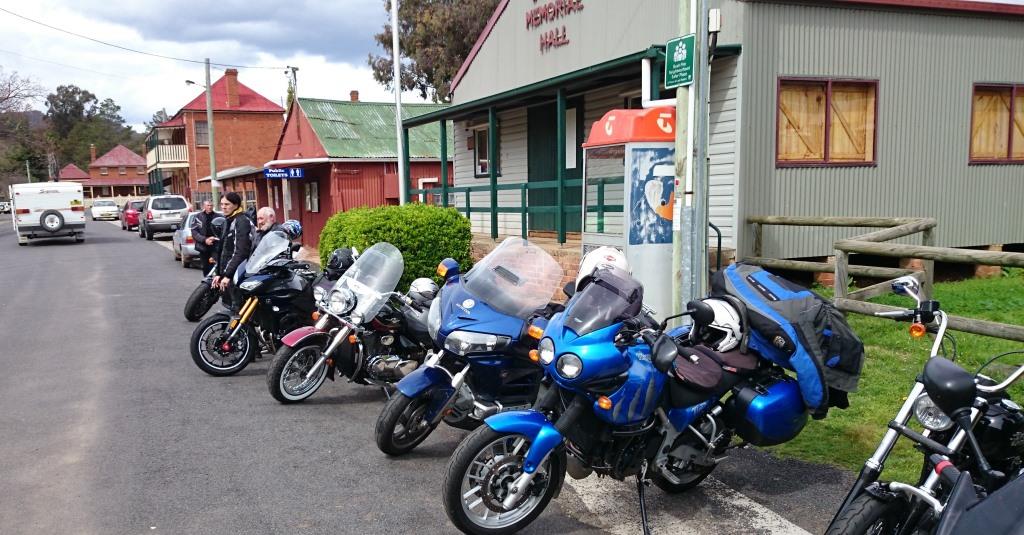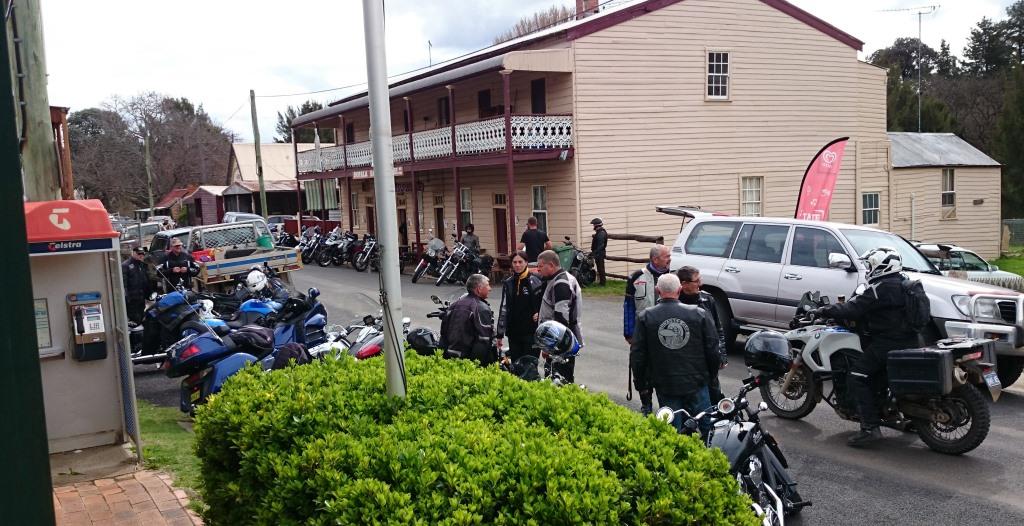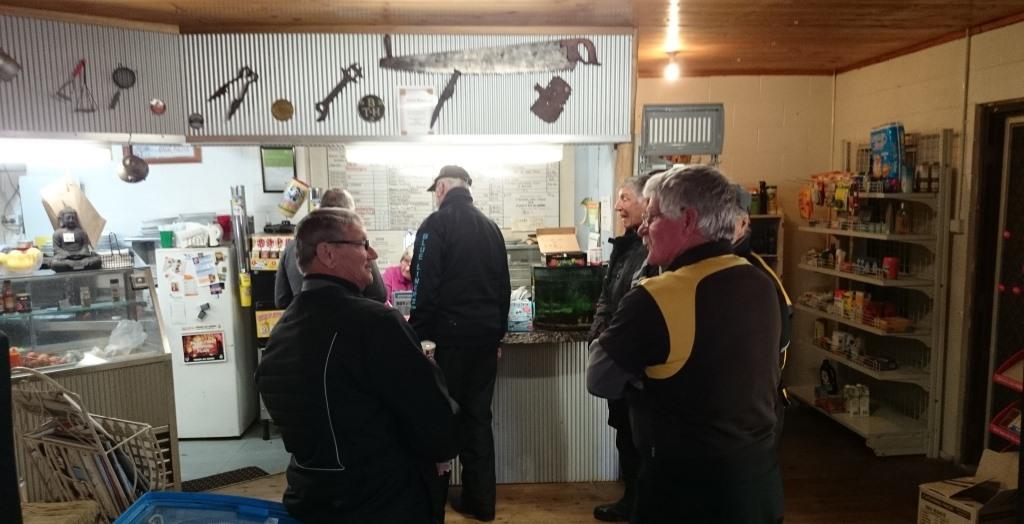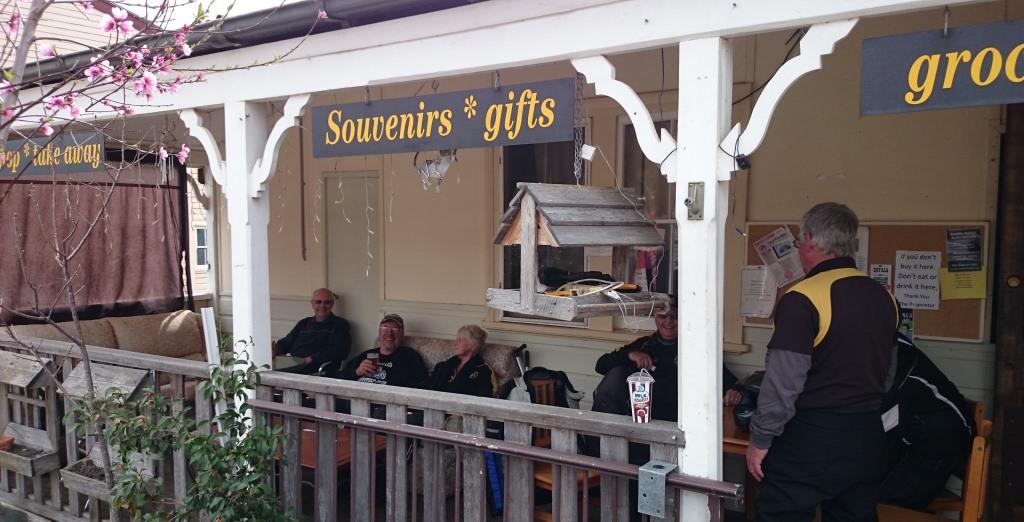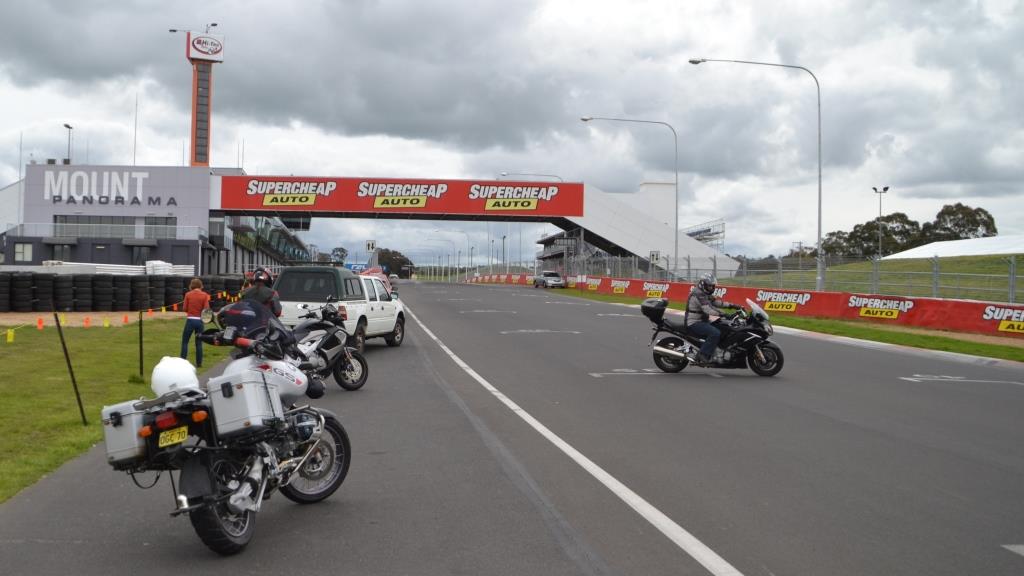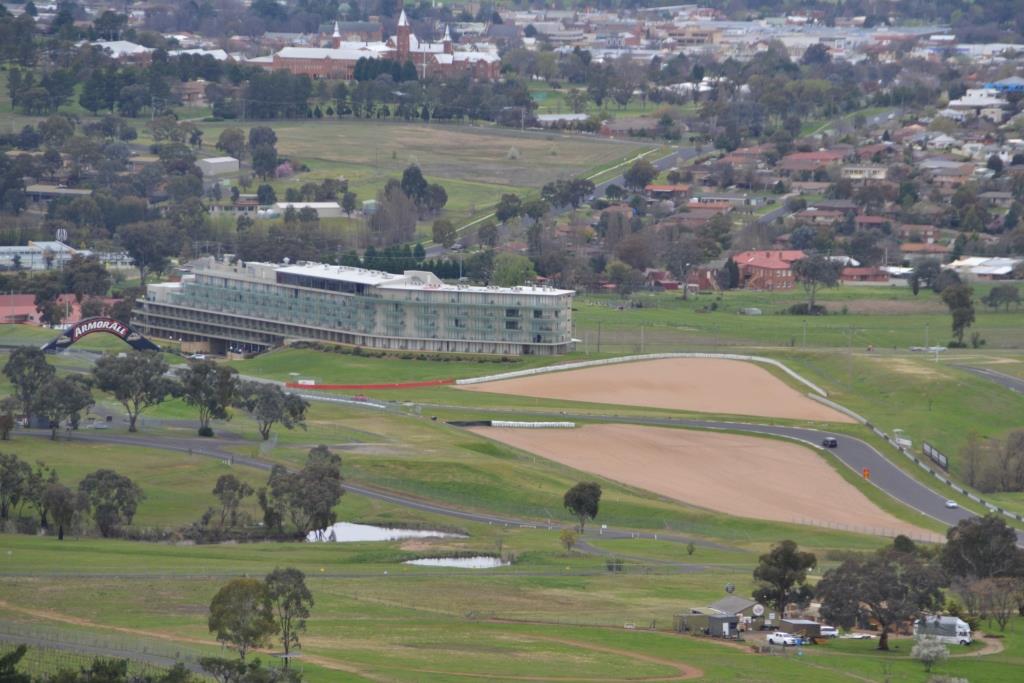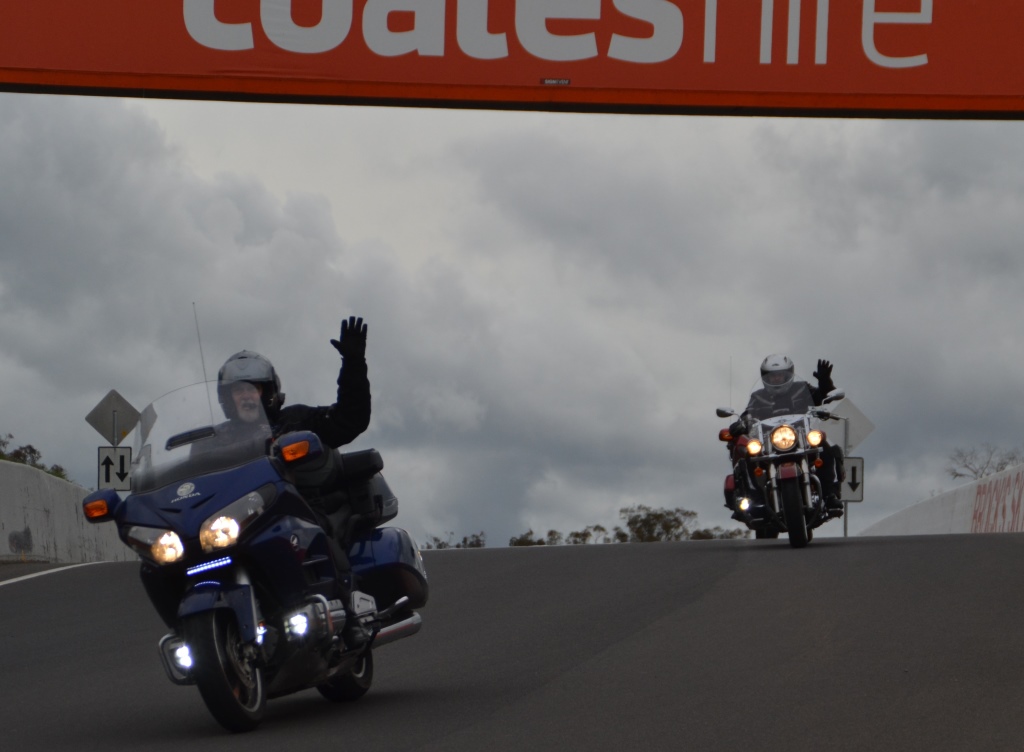 Mount Panorama Skyline at a comfortable 60km/hr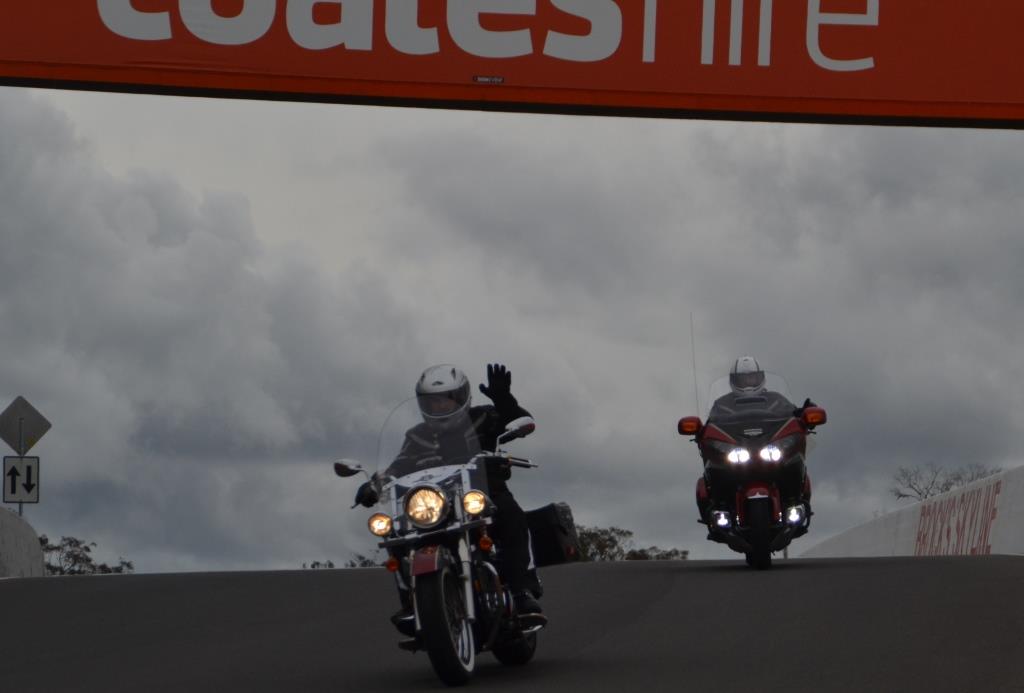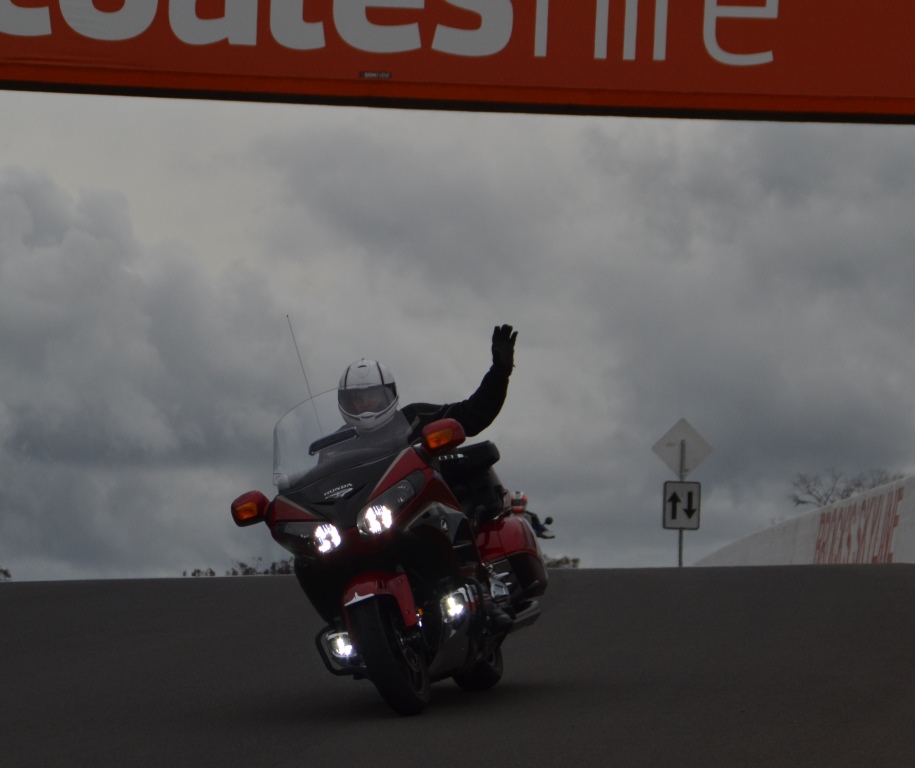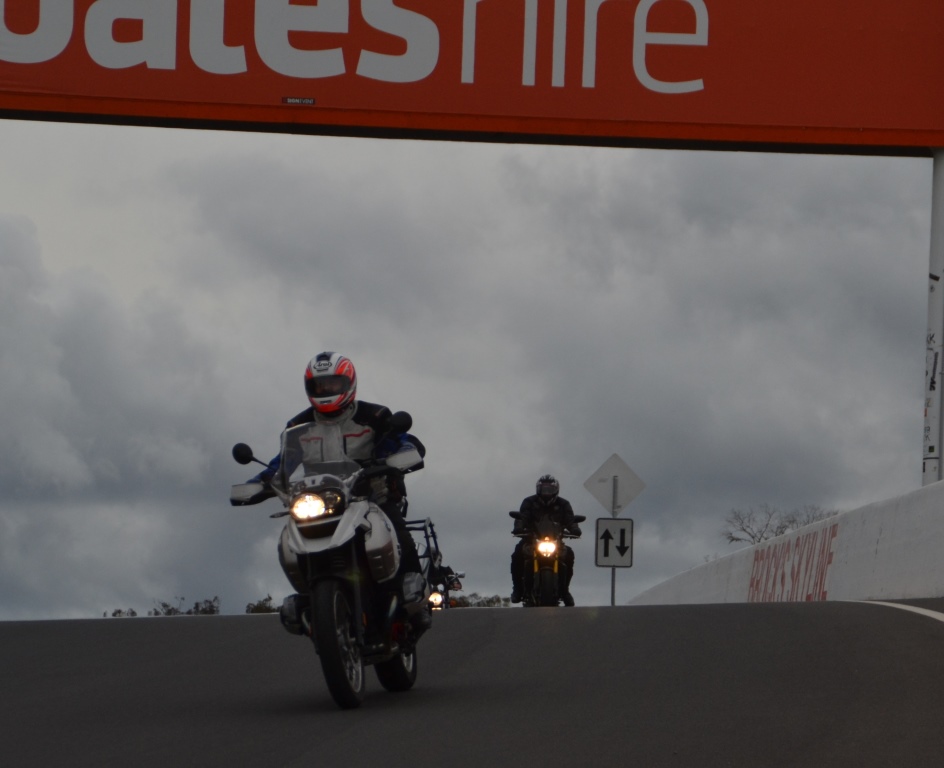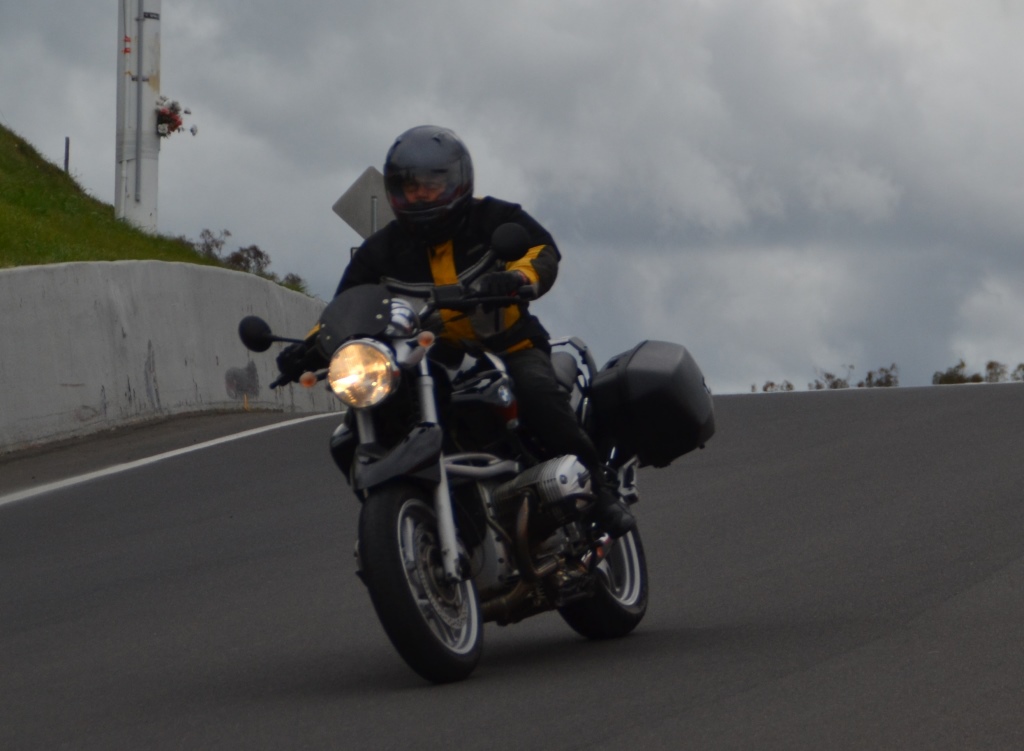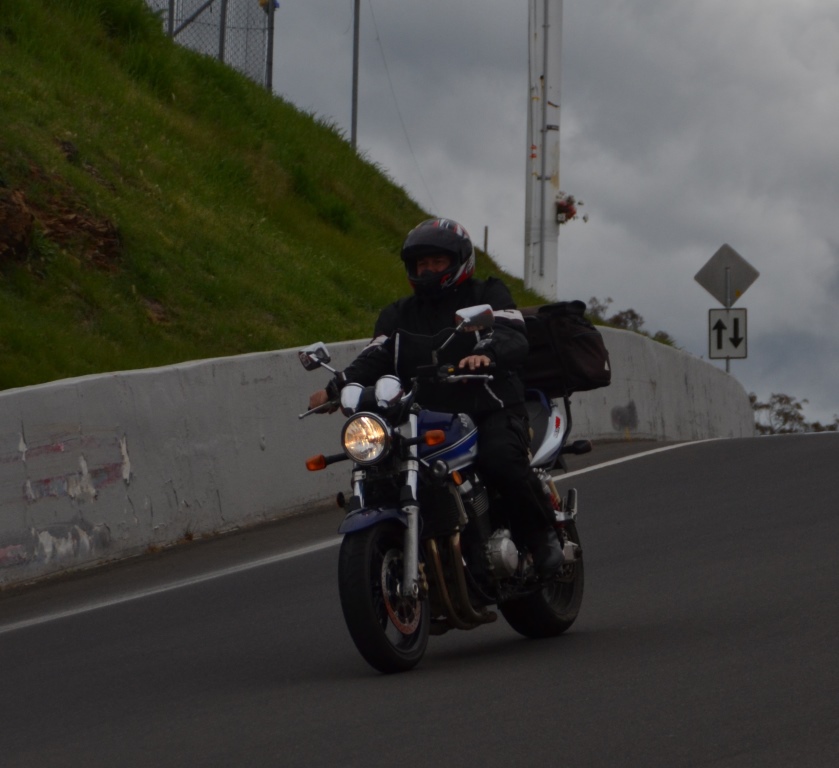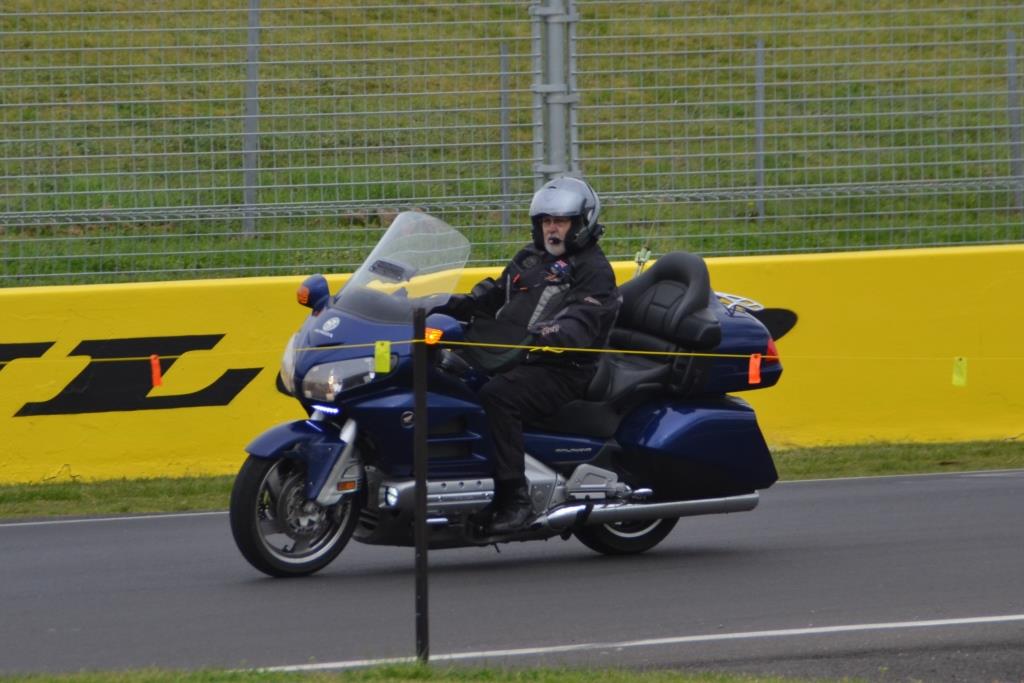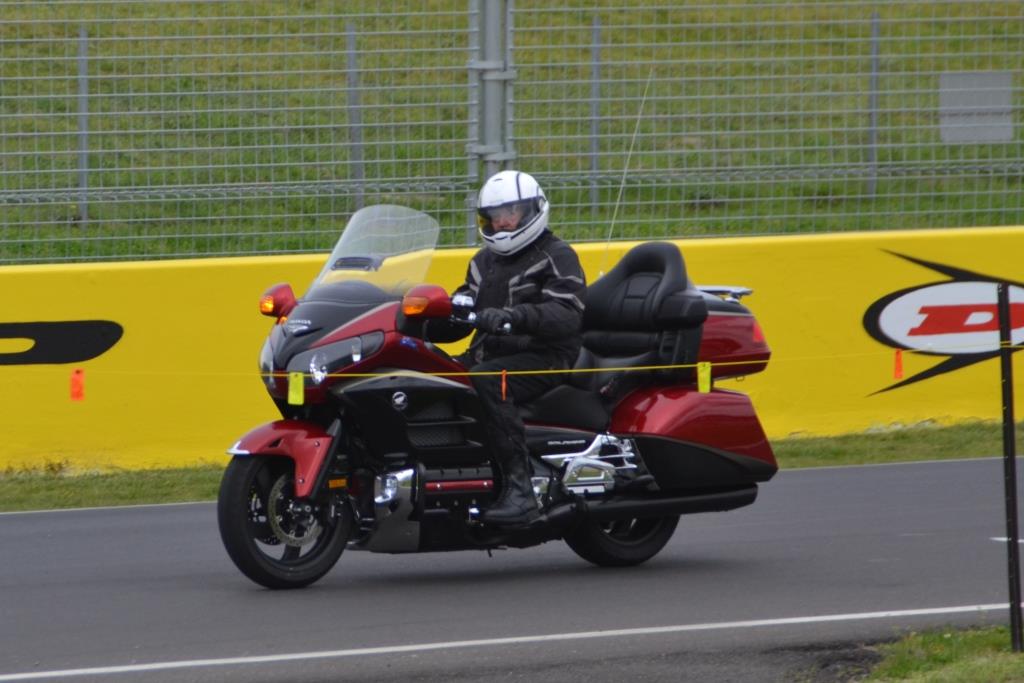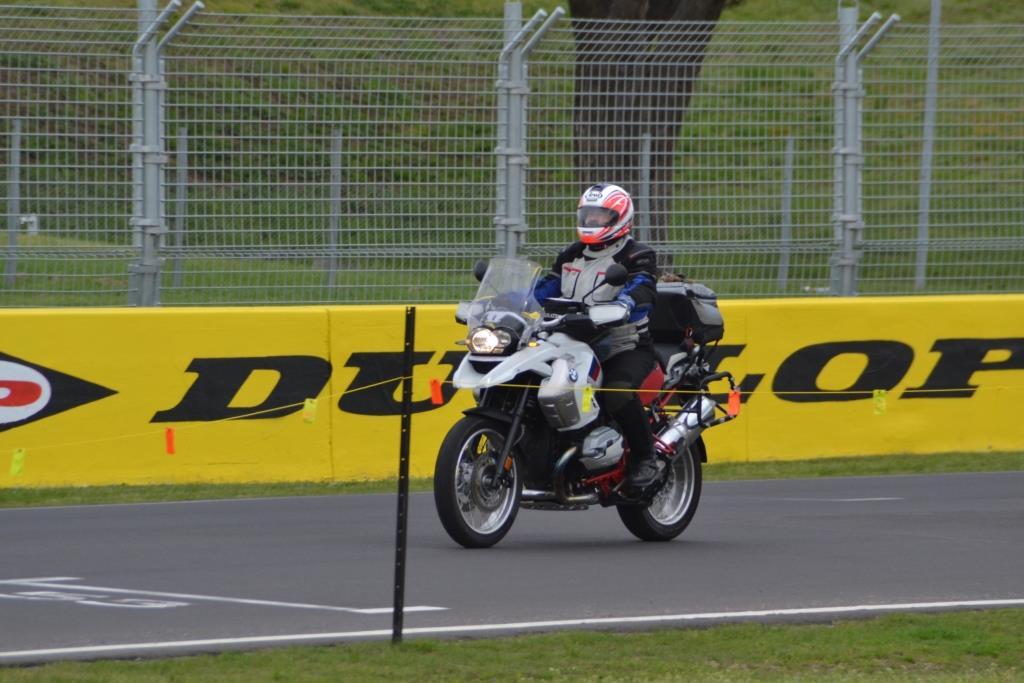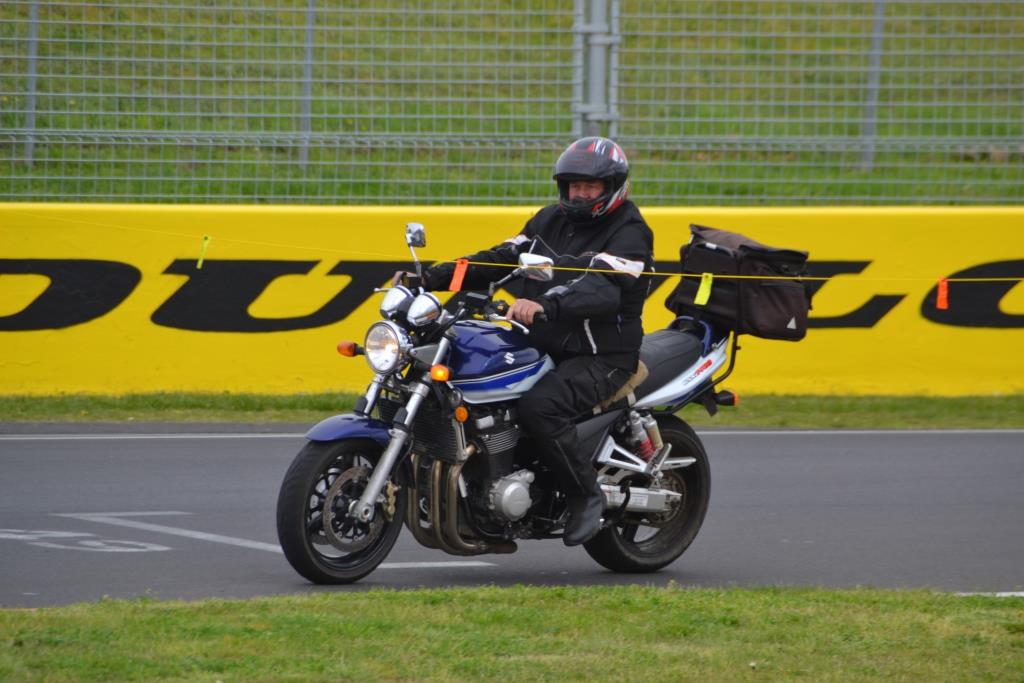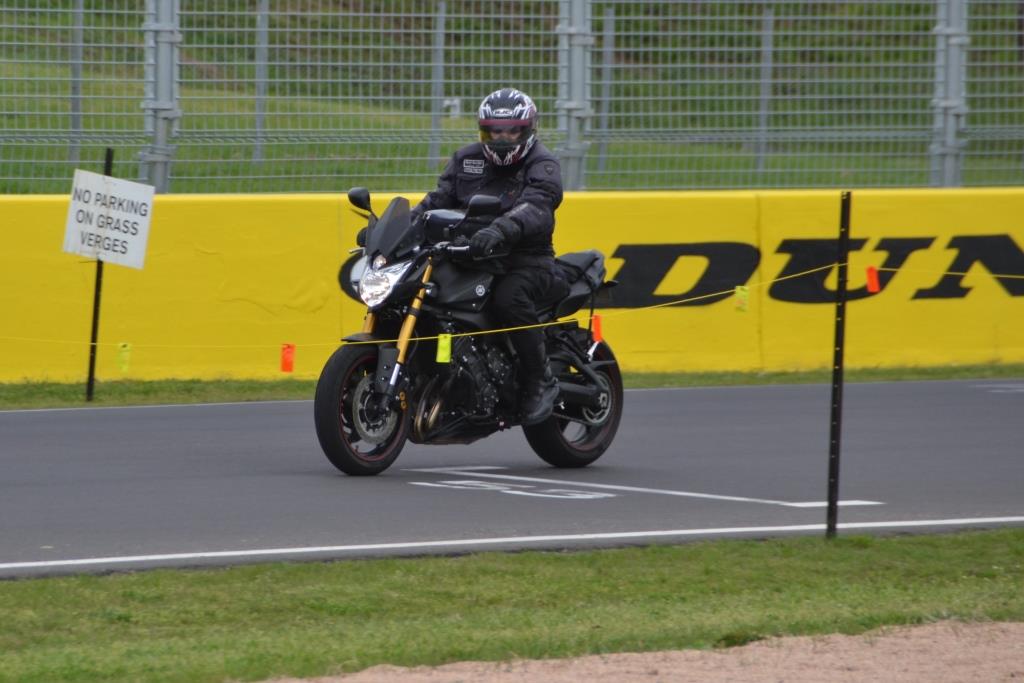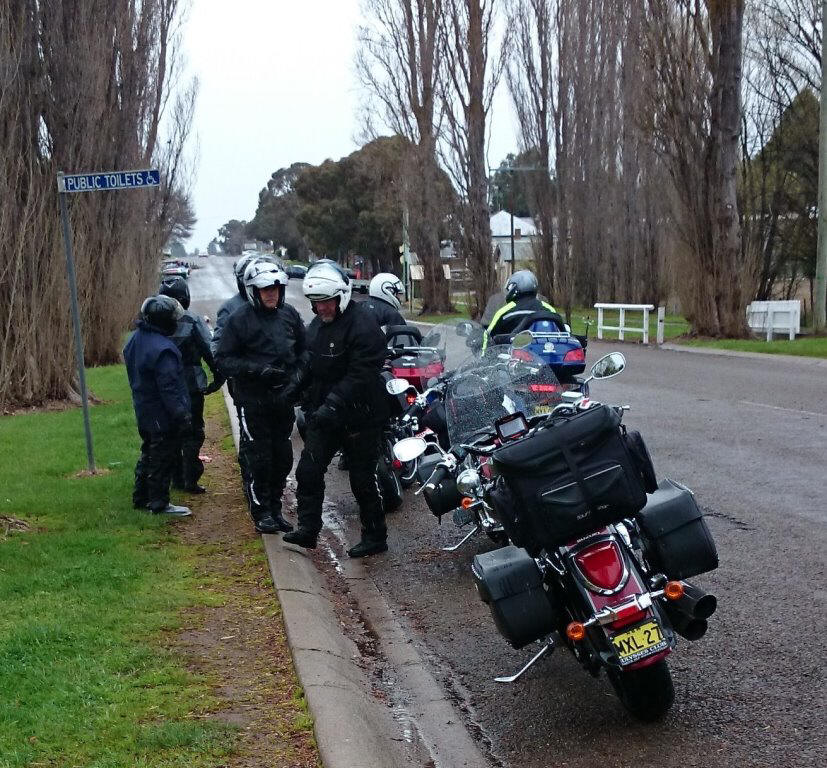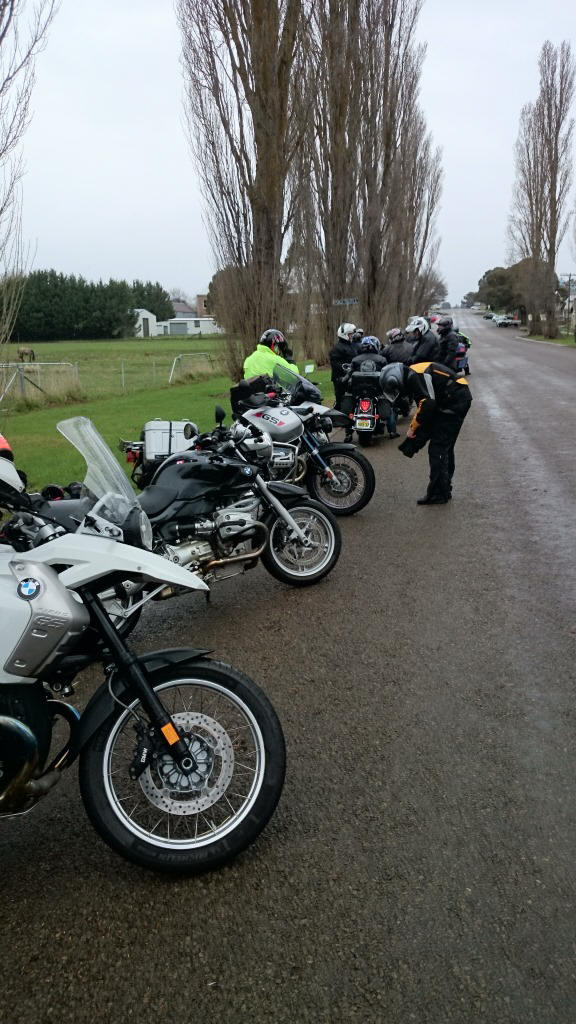 Taralga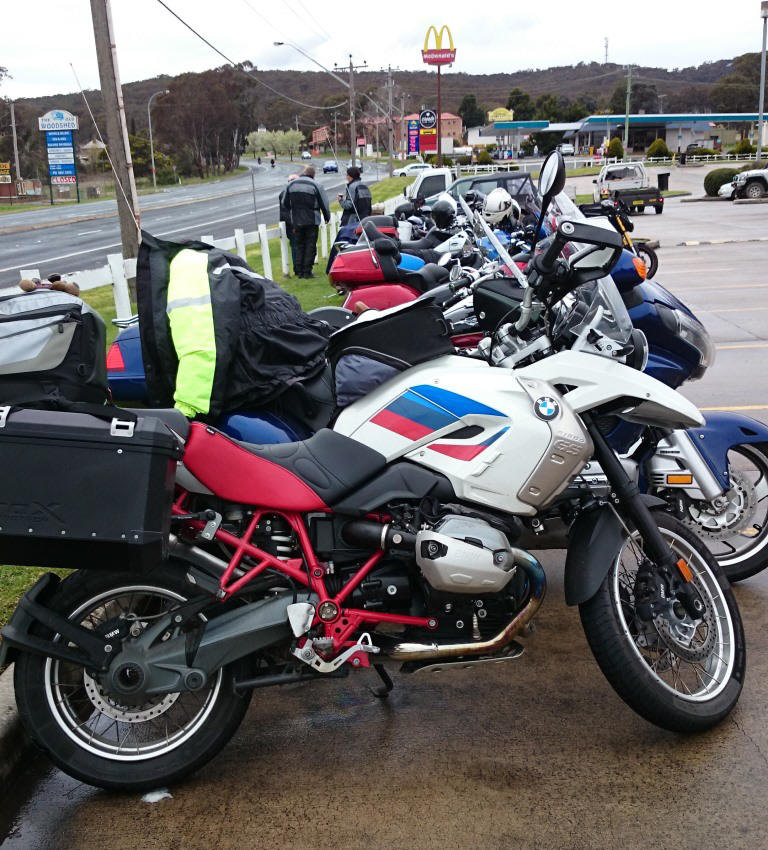 The Big M at Goulburn