ULYSSES NATIONAL AGM PORT MACQUARIE - WAUCHOPE
Eurobodalla riders:
Paul & Lyn G, Jim & Jean P, Brian B, Trevor E, Jeffrey J, Tony M, Steve C,
Robert O, Frank H, Lyell J and Bob from QLD
Various ways of getting there but all ended up at Wauchope.
Photos by Robert and Trevor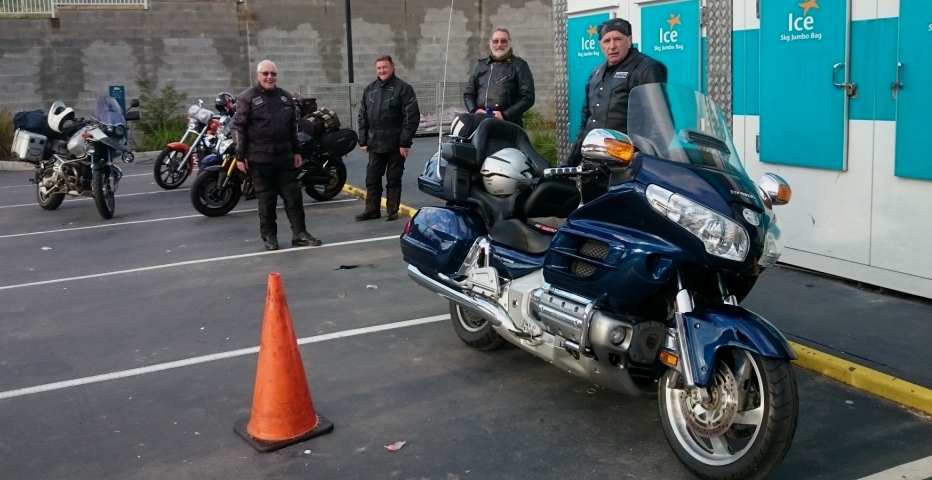 Batemans Bay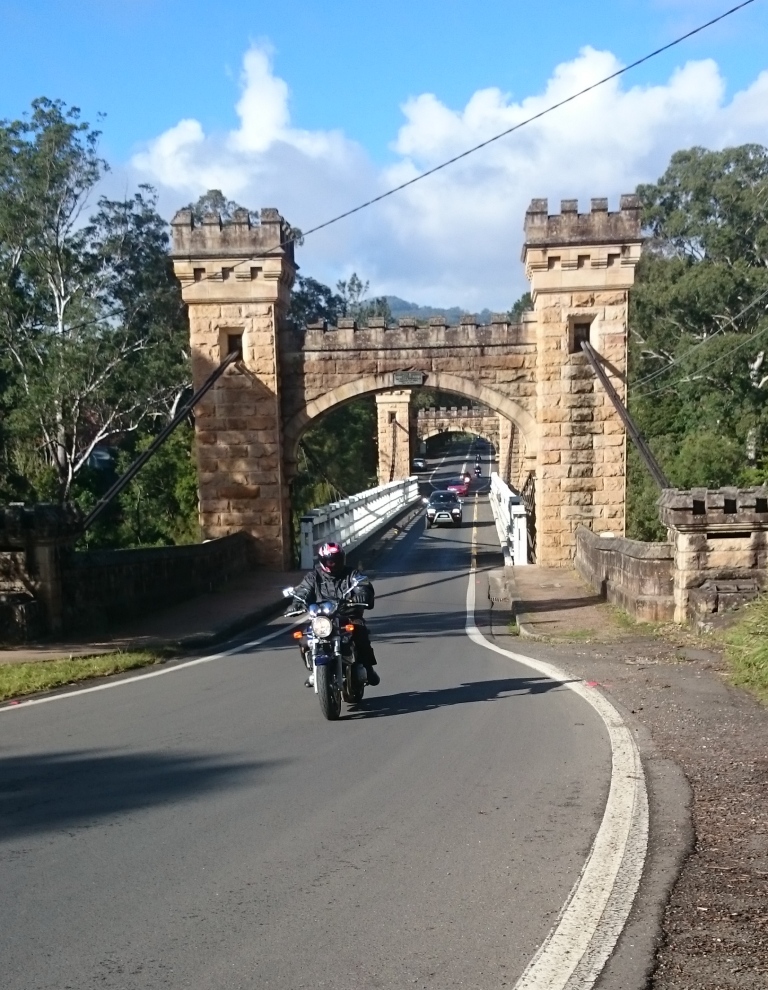 Hampton Bridge Kangaroo Valley
Mittagong Coffee stop
Sudden stop of Steve's Suzuki - Camden - no power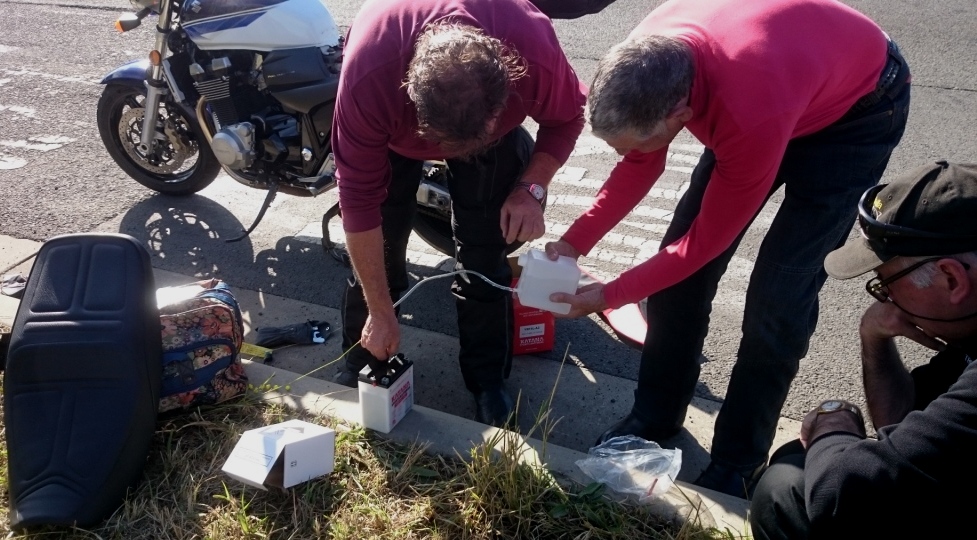 Lucky to find a new battery on Sunday , just put the juice in.
Near Windsor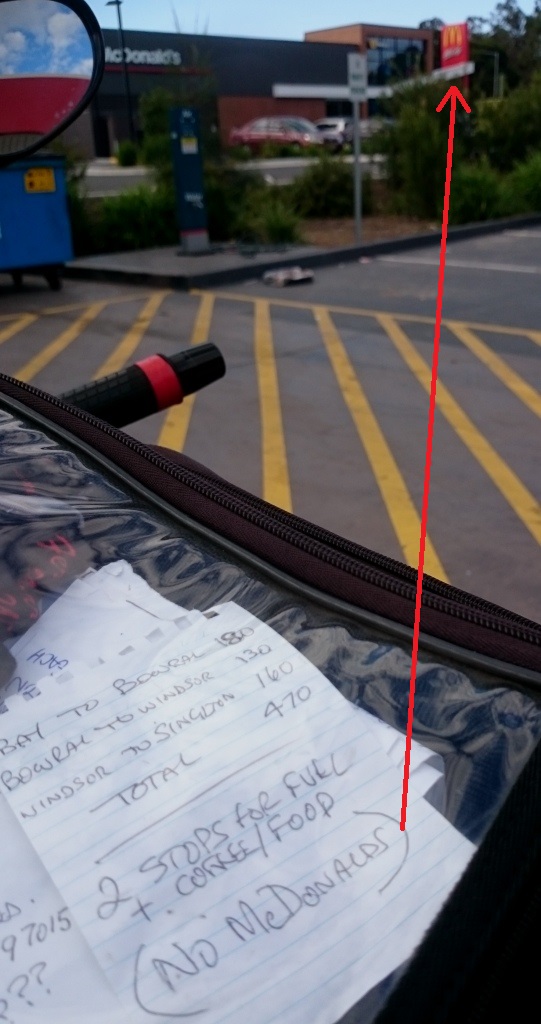 After earlier problems the Suzuki died again.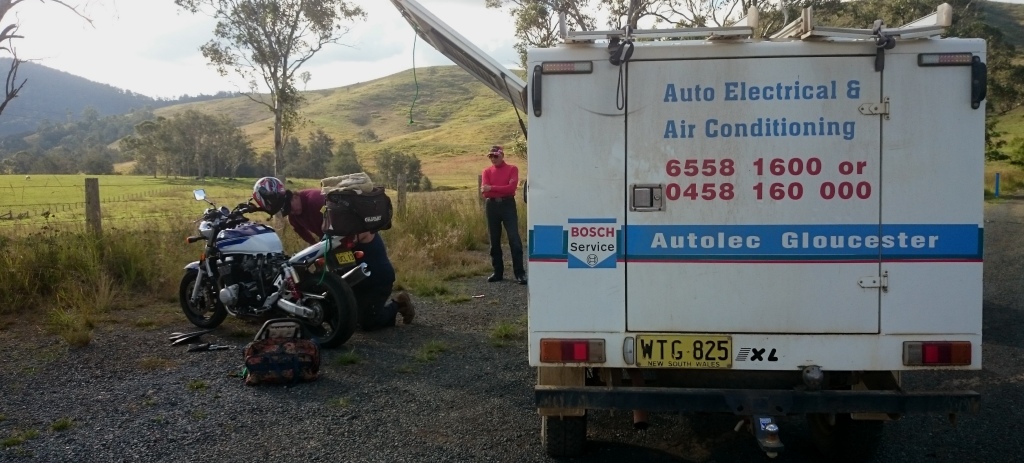 20k's from Gloucester , installing new rectifier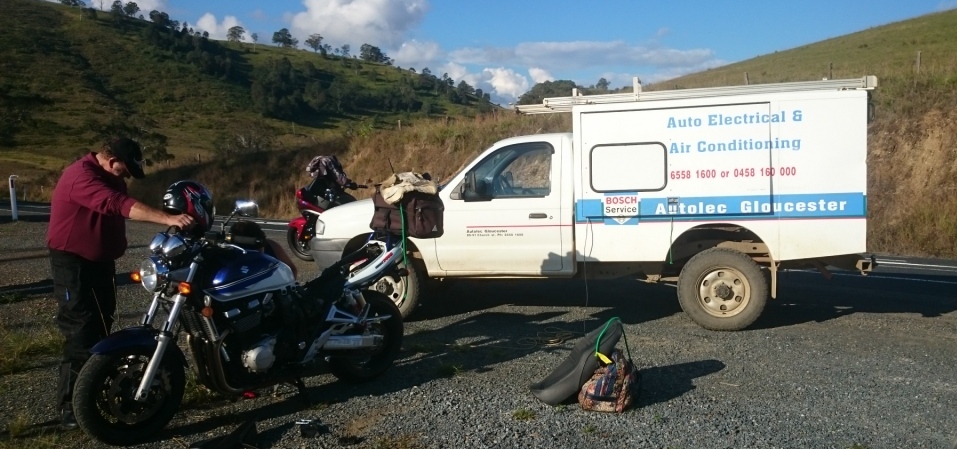 At least a sunny day and a great view, on the road again after hour and a half.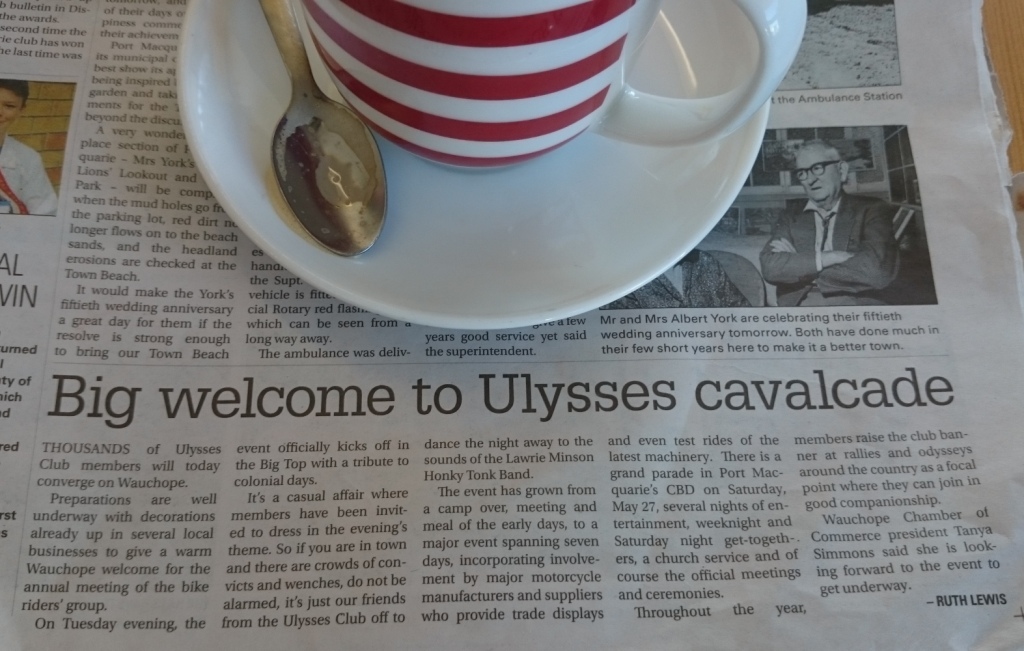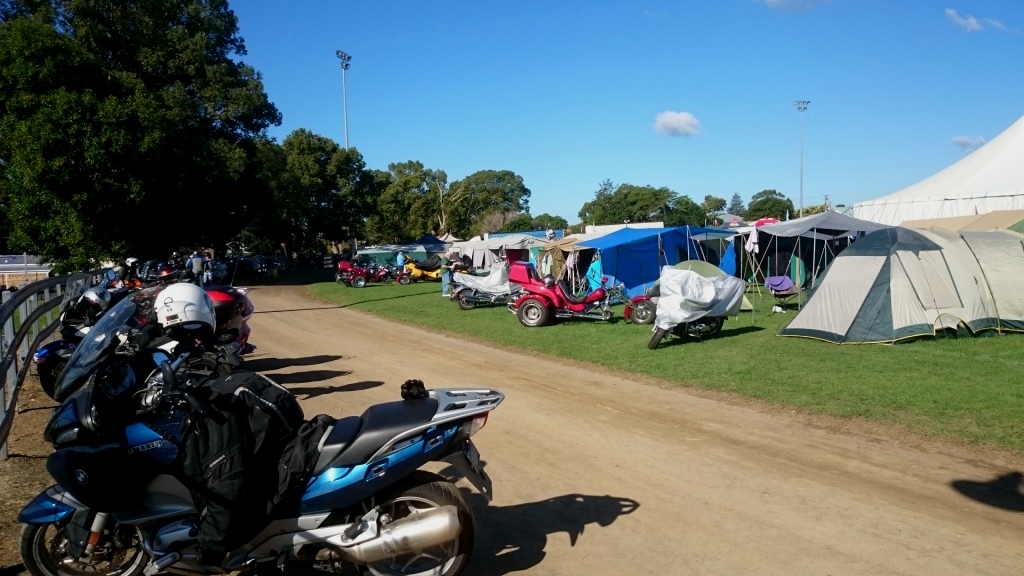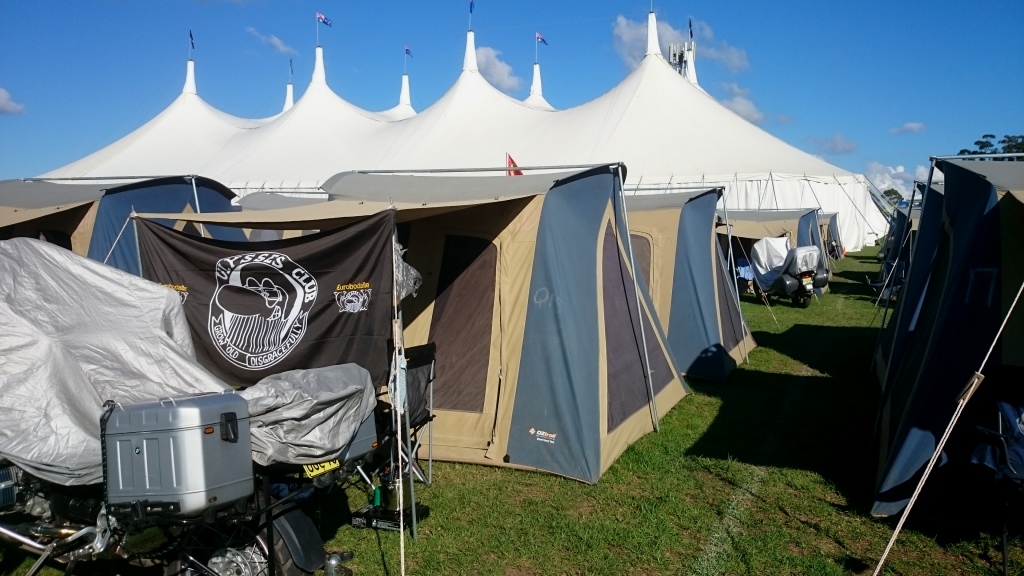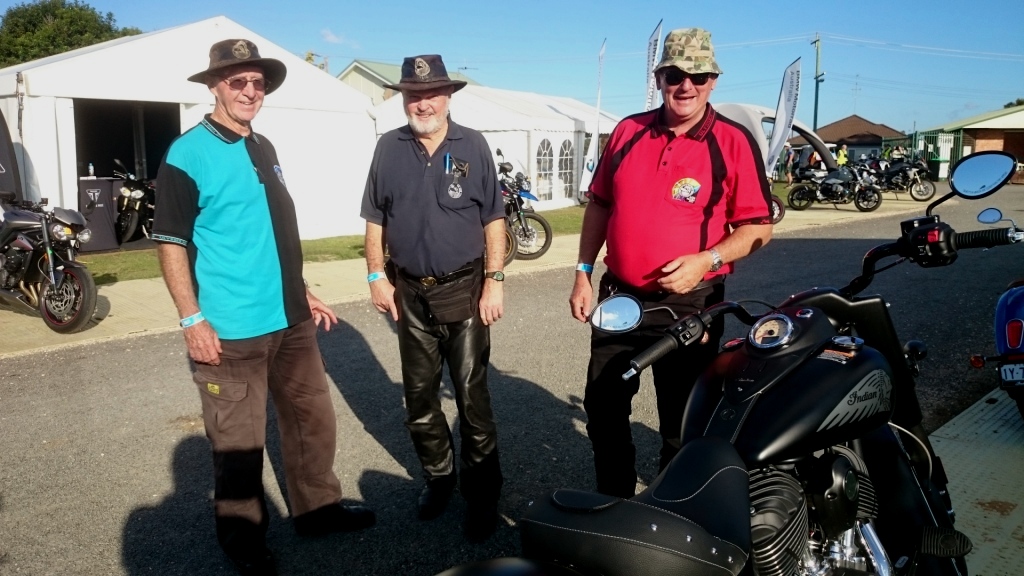 Frank, Lyell and QLD Bob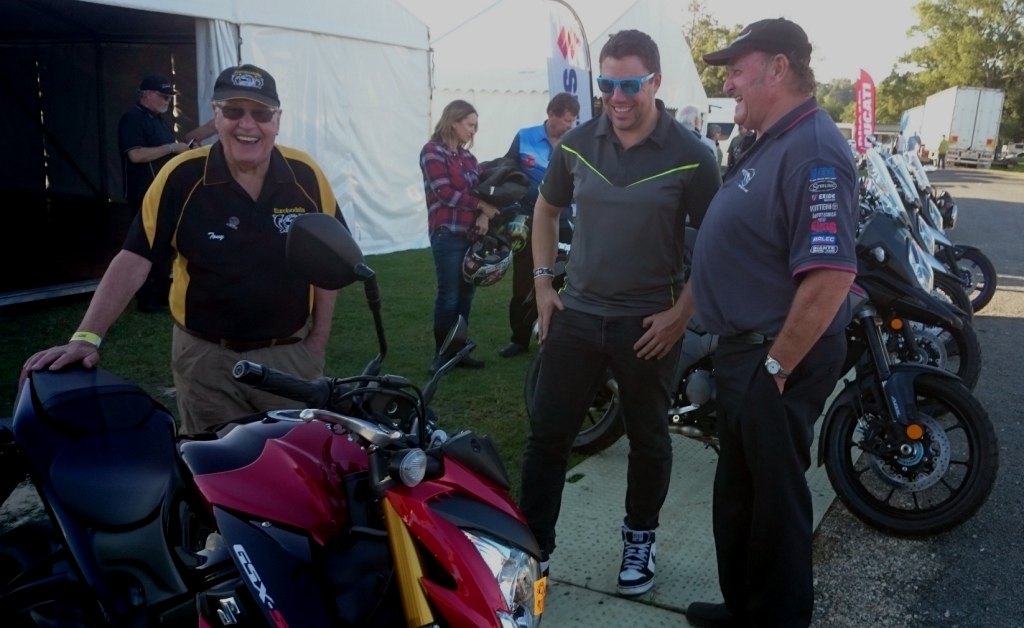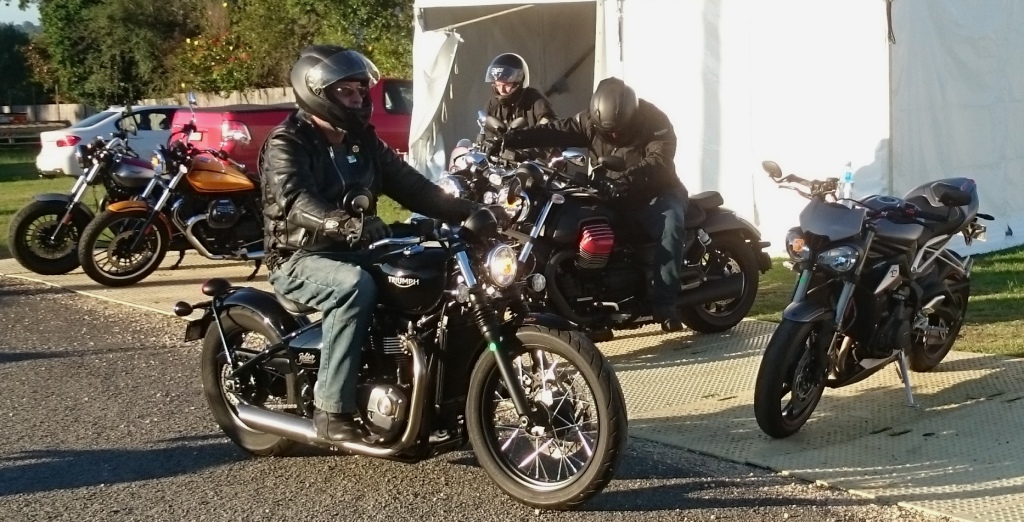 Jeffrey on the "half" bike