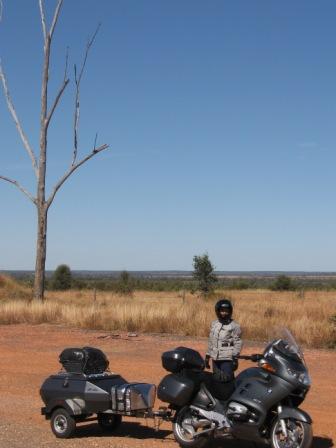 Some of the great scenery of outback Queensland on the way north, not a single cloud in the sky.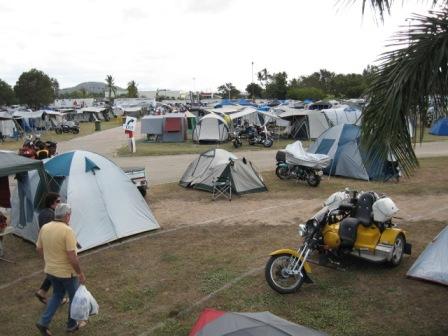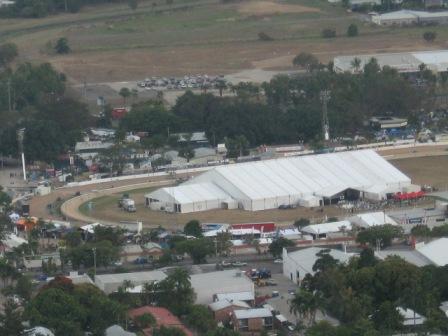 Townsville Tent City and a view from the hill.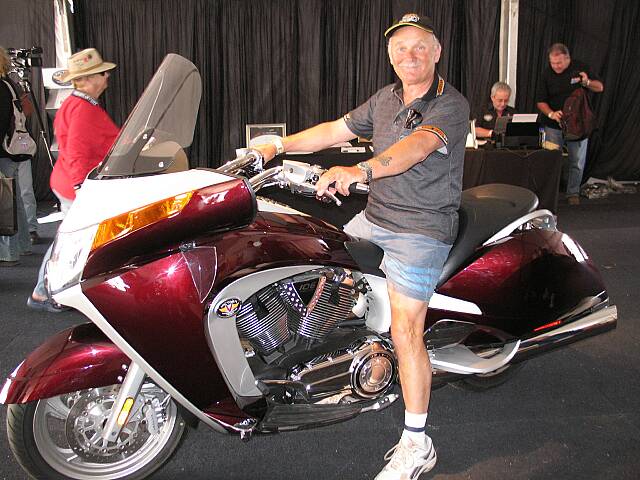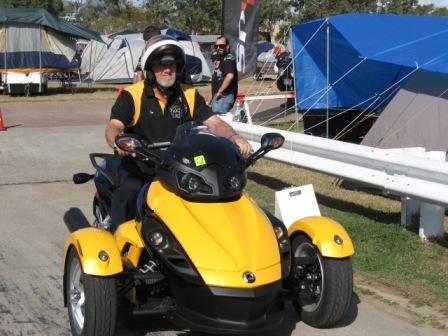 Ernie daydreaming and Ken going for his riding test.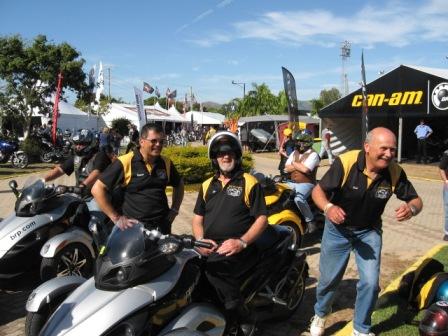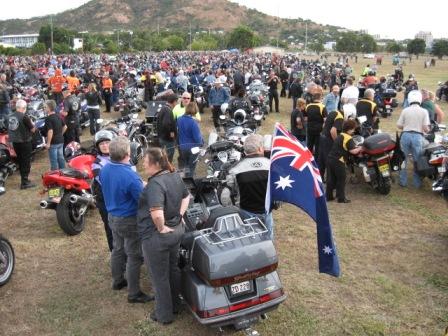 Riding the spiders Get together for the mass ride on Saturday
The Eurobodalla riders ready for the ride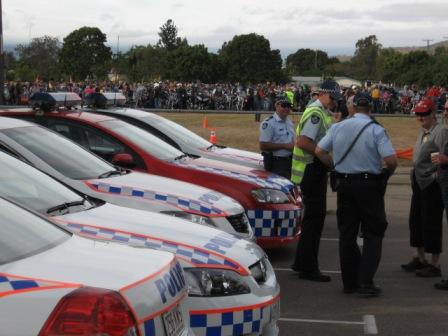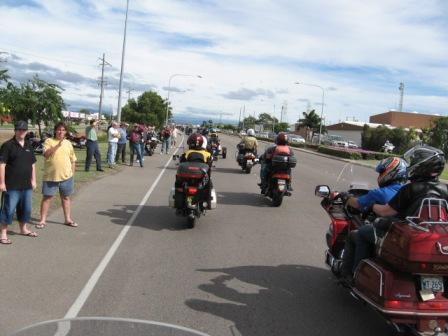 The cops did a great job to keep the traffic flowing and a good size crowd was on hand.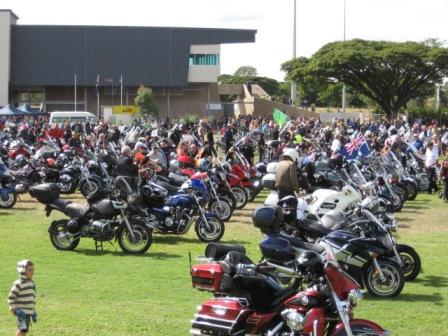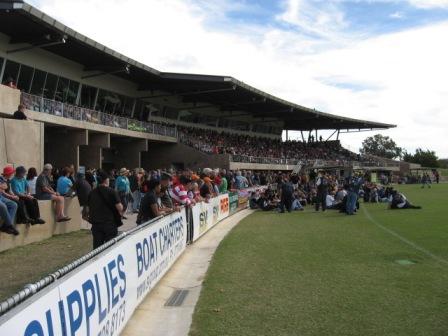 The end destination and the crowd at the oval.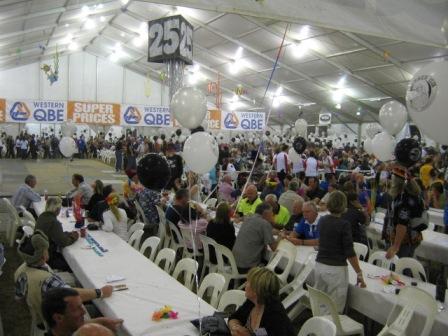 A toast to the AGM and the final dinner of the 25th AGM
© 2004 Eurobodalla Ulysses Branch