Brindabella Alpine Rally June 2010
Only 3 of us (Steve D, Arthur F and Robert O) went to the 41st Alpine ride. The road from Canberra via Cotter Dam
had sections of compacted frozen snow which were a little precarious to say the least and definitely
not really conditions suitable for road bikes pulling trailers.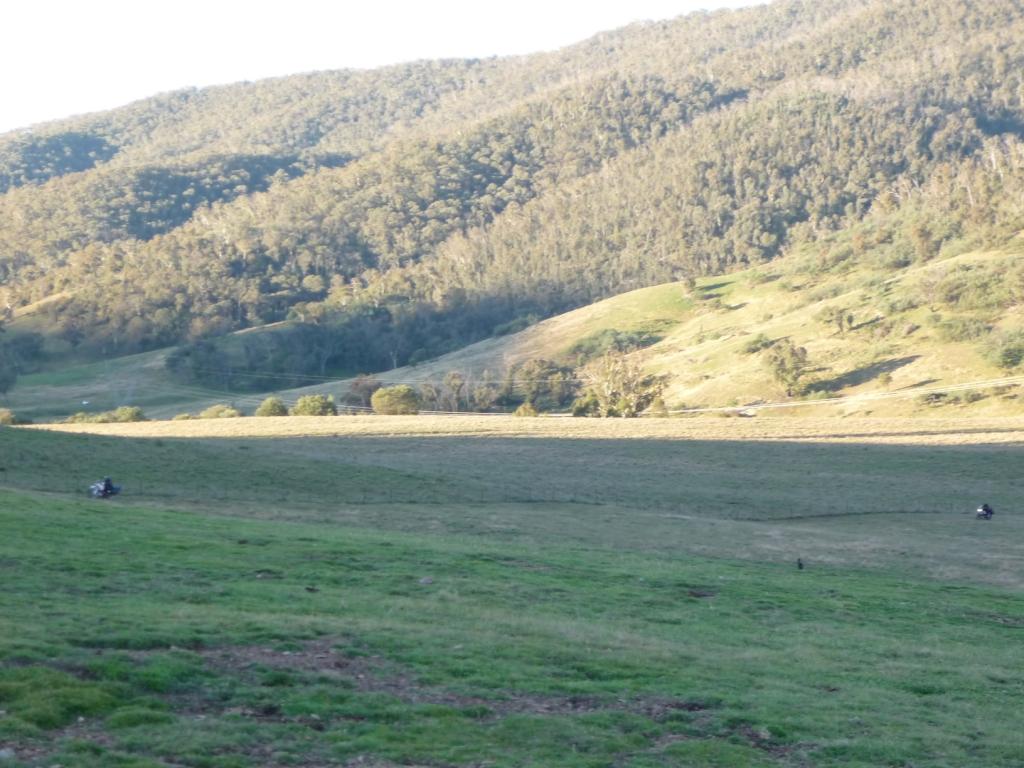 The way to camp at the Brindabella homestead.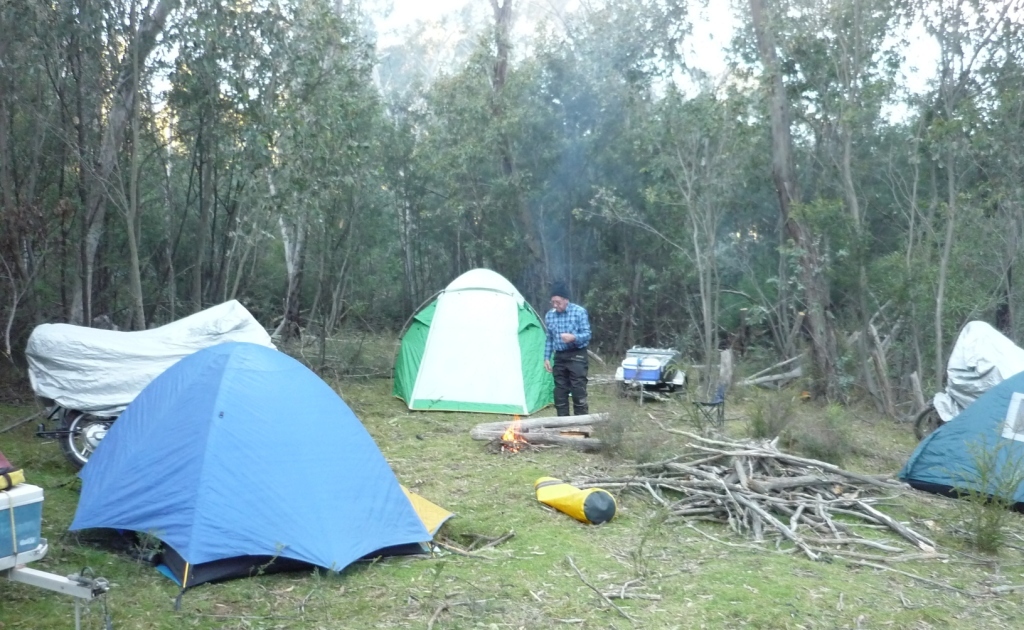 Arthur getting that fire going ready for the cold night ahead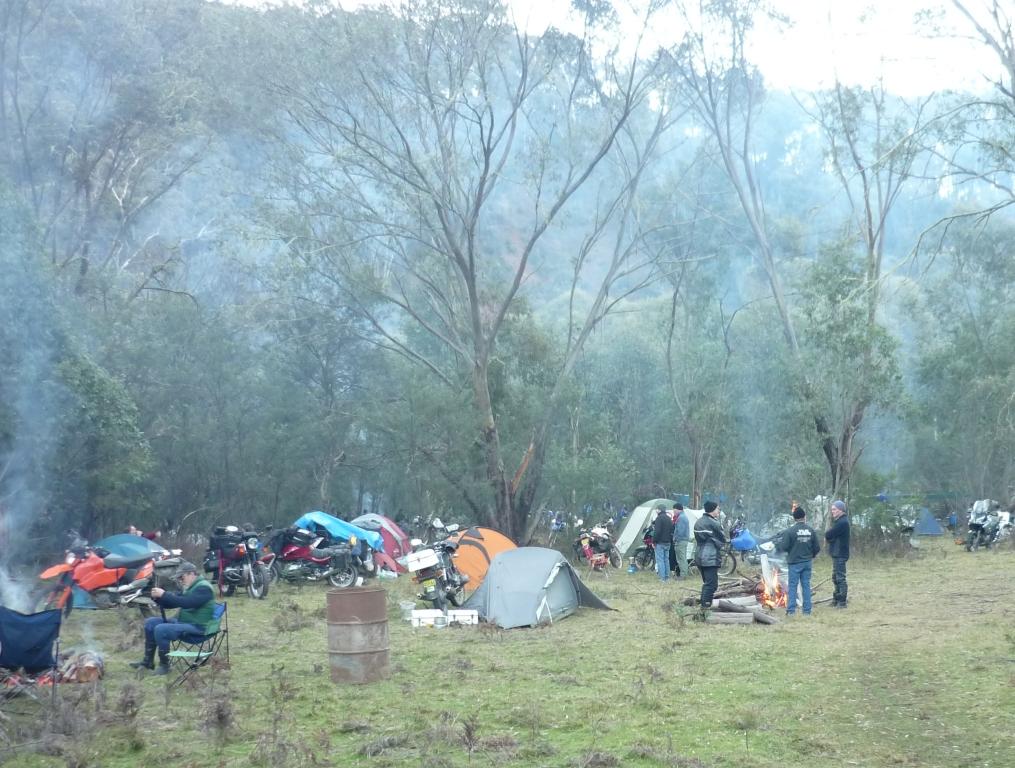 A good turn out considering the road from Canberra was iced up at the top of the range.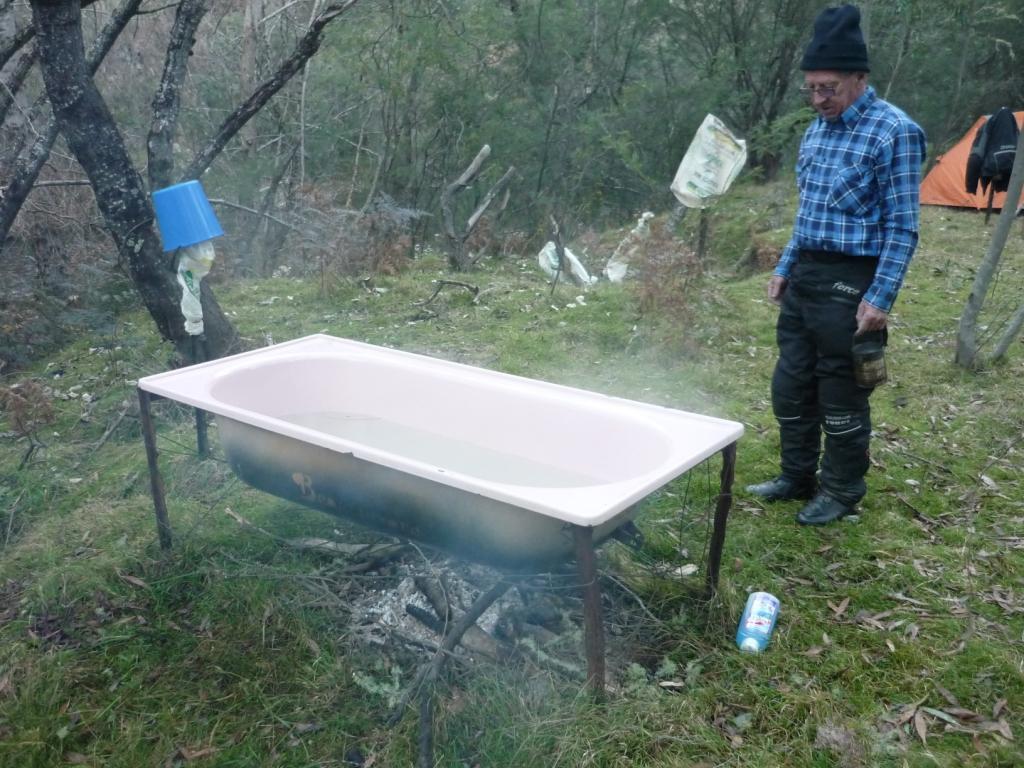 Very tempting but still gave it a miss.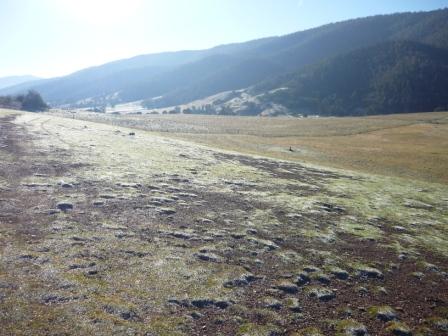 A very frosty Sunday morning, waiting for the sun to improve the road conditions.
Some indication of the -5C frost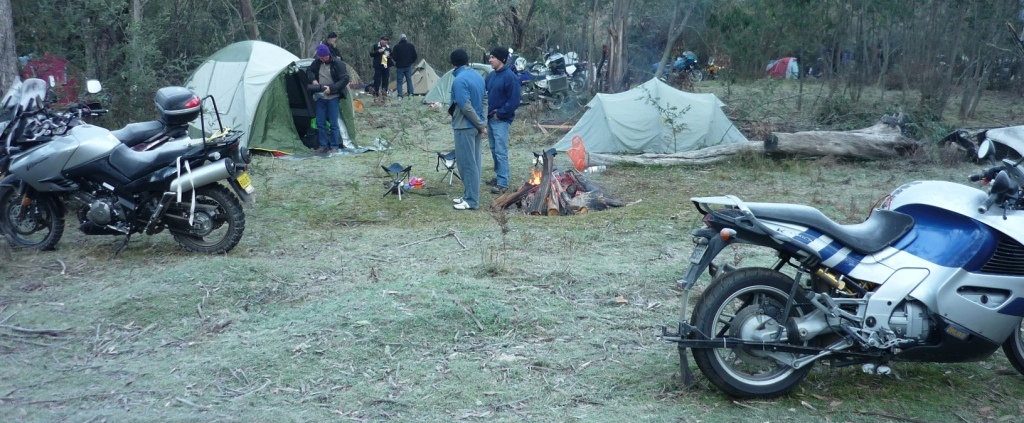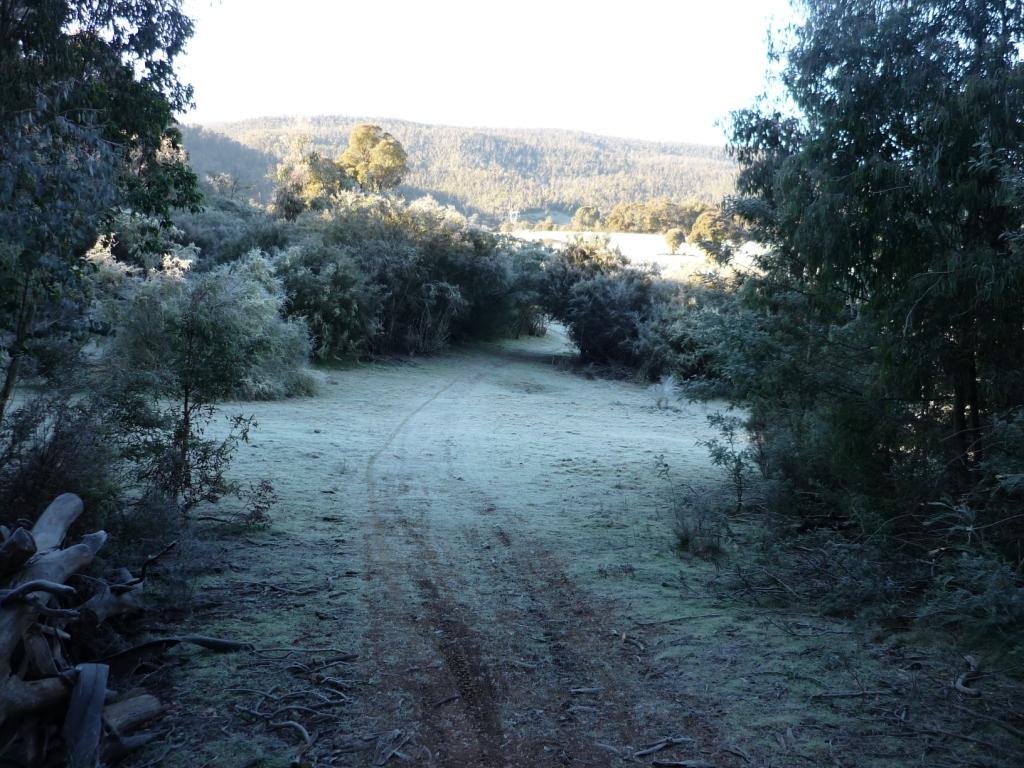 No-one was looking forward to getting out of the camp site on this track.
Definitely the way to do it under these conditions, a Ural with chair.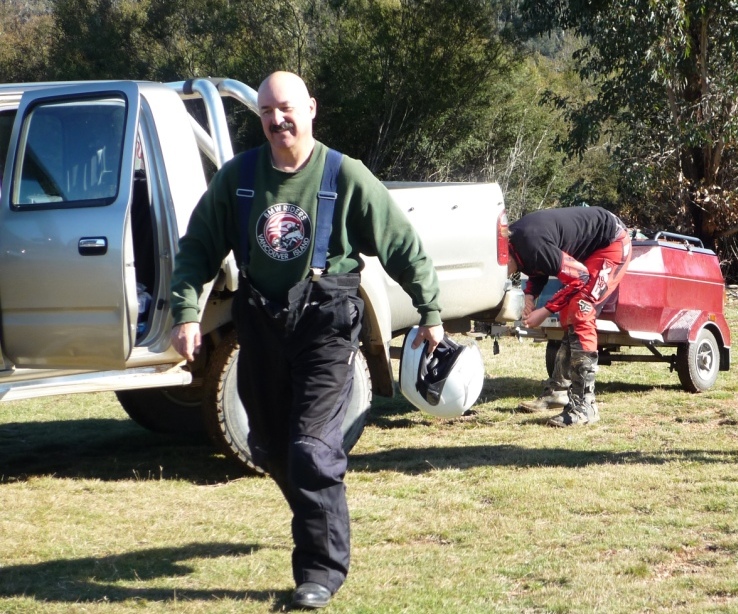 Both Steve's and Rob's trailer were taken out by 4x4 as we had no traction on the icy slope.
Thanks to the ladies for getting them out.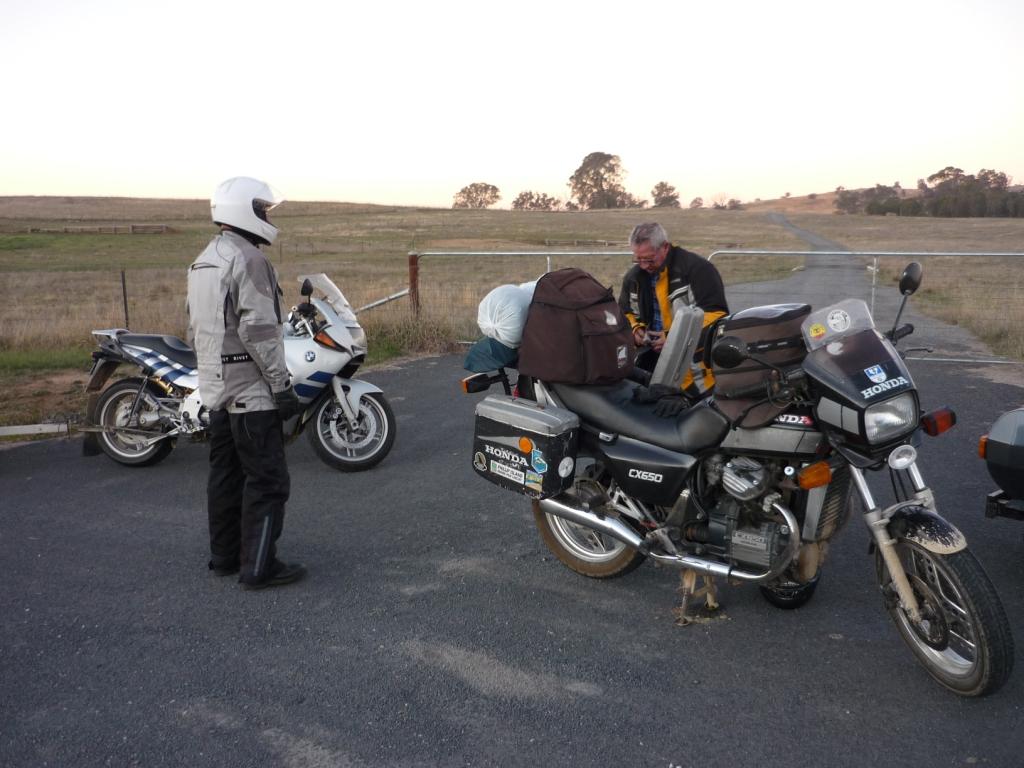 Fixing Arthur's rear tyre near Murrumbateman, after all the gravel roads he picked up a flat on the highway
To avoid the icy conditions when we came in, we decided to return via Tumut, the long way around
but somewhat better to ensure we came home in one piece, both body and bike.
Lesson learned, next time take bikes suited for the conditions and warmer sleeping bags.
Robert Overdijk
© 2004 Eurobodalla Ulysses Branch