Araluen 19th Hat Rally August 2013
The organisers have advised that the 20th Hat Rally in 2014 will be their last.
Unless someone takes over the reigns, 2014 could be your last chance to go to the Hat Rally at Araluen.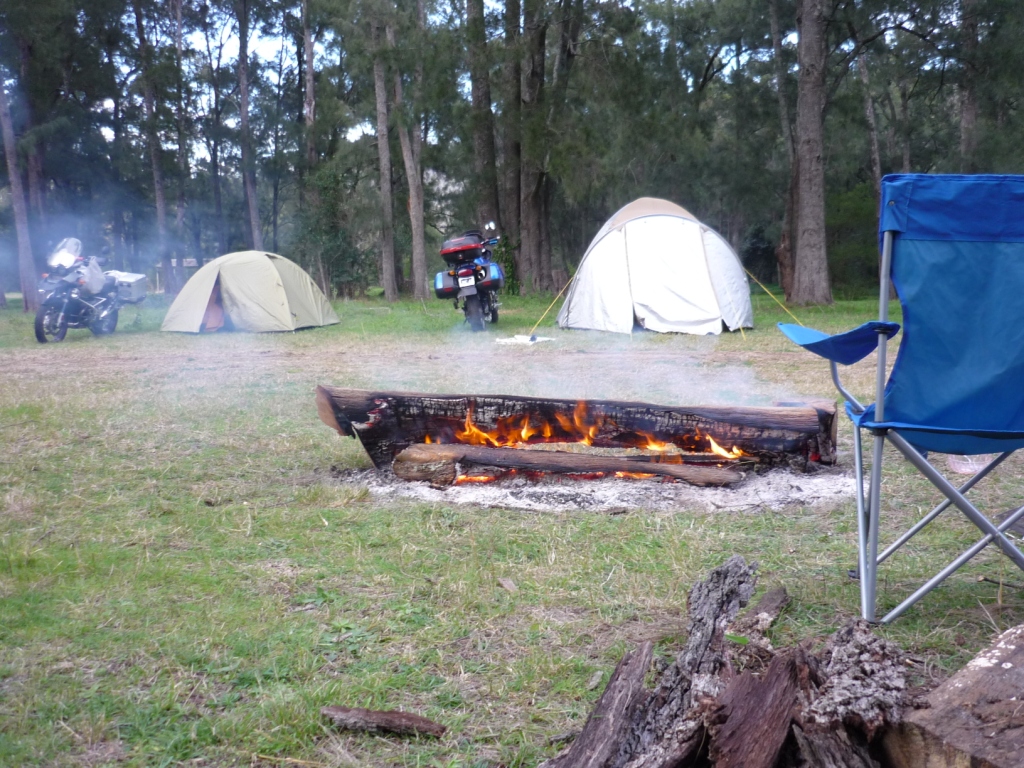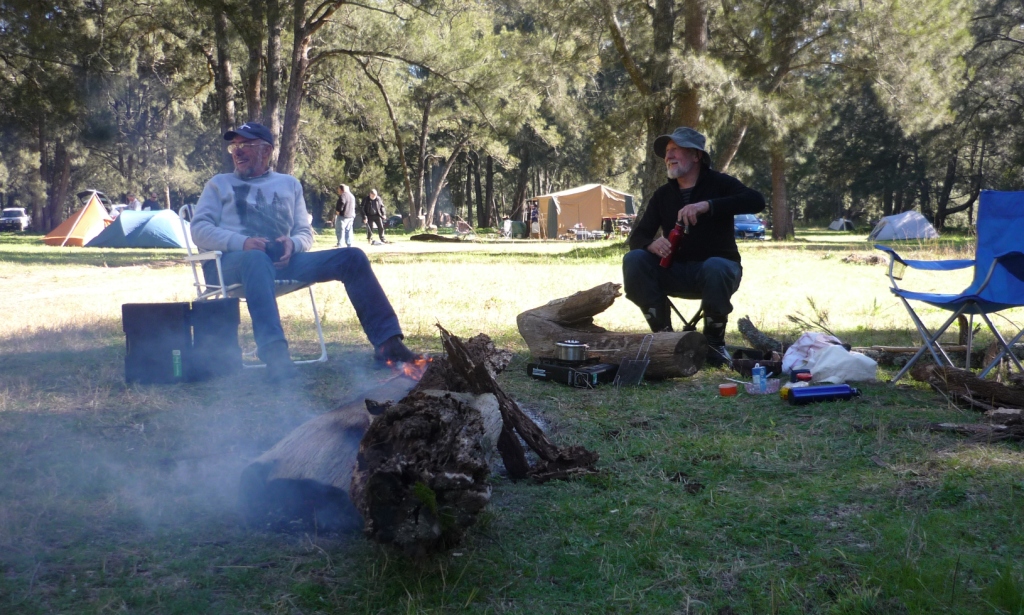 Camp and Fire on Friday Chris arrived 1am (!) Saturday morning dodging wombats, to join Jim and Robert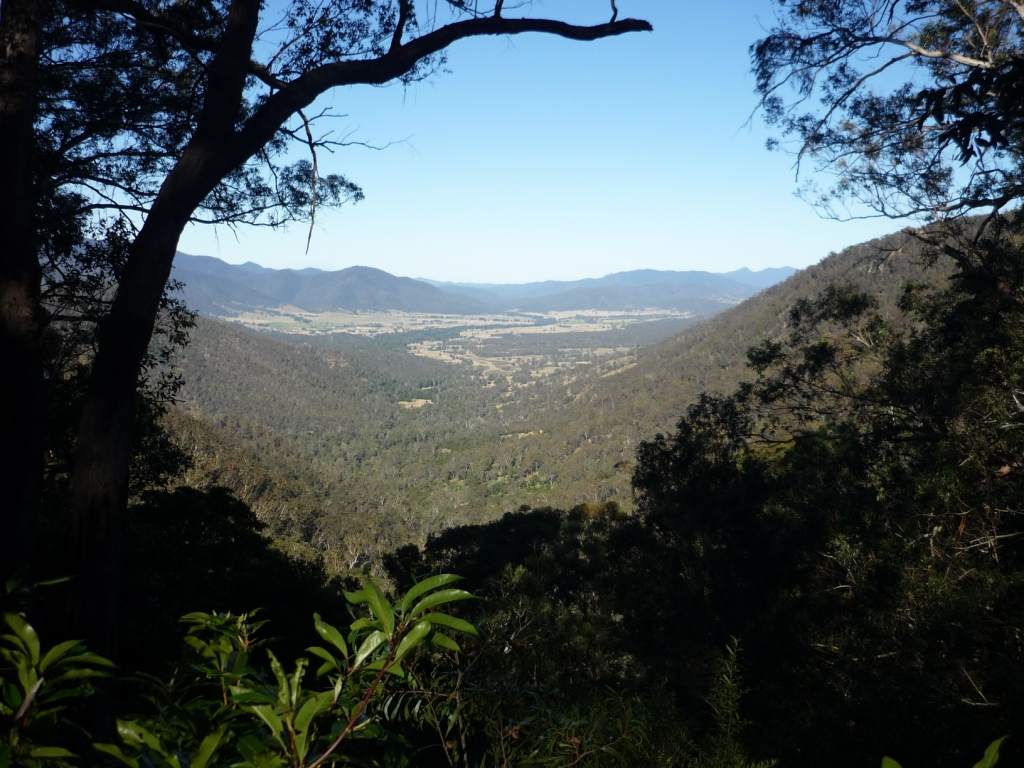 Short but spectacular Saturday ride to Majors Creek for lunch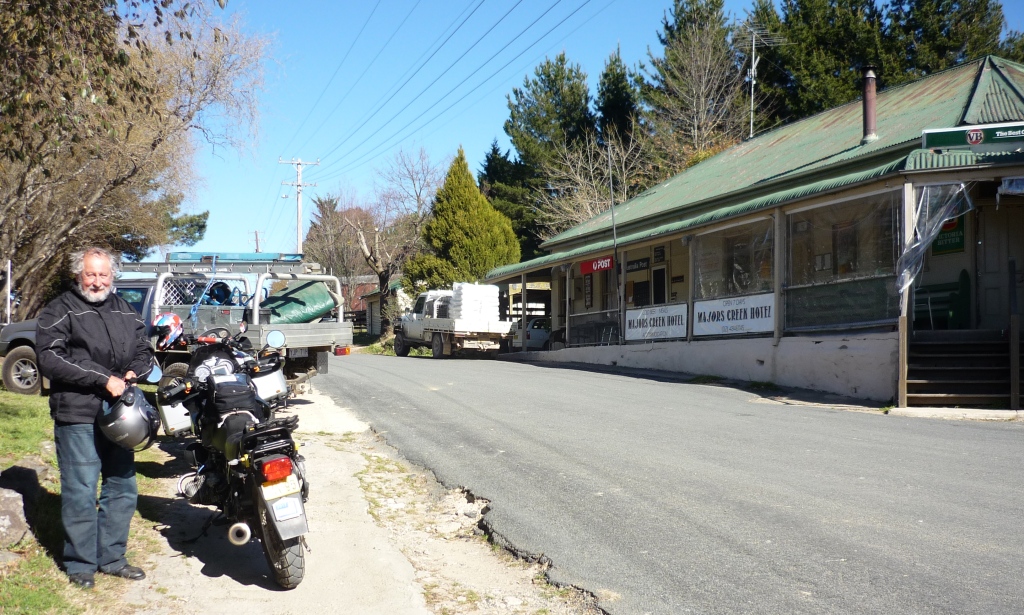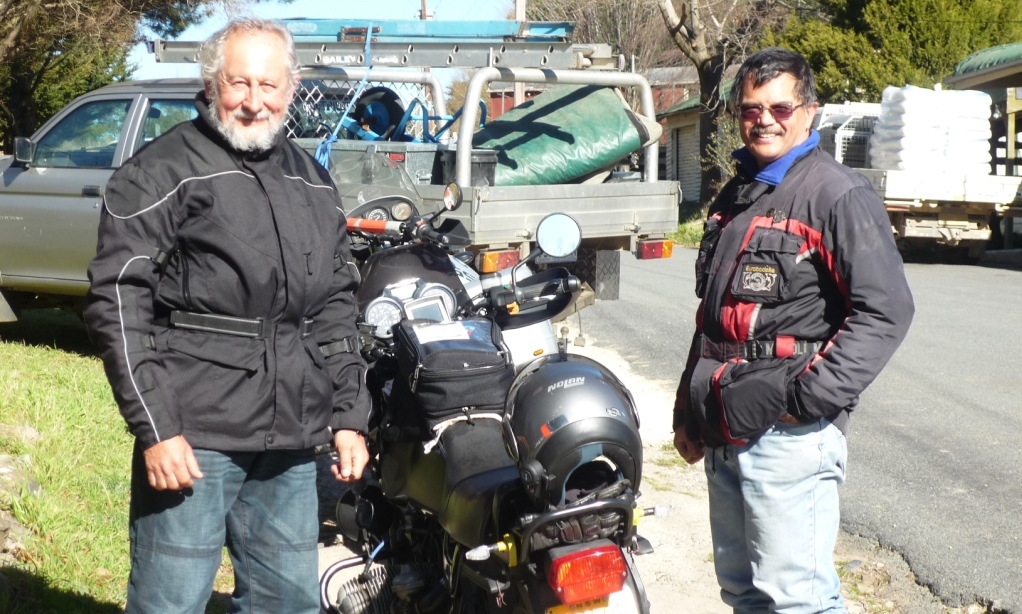 Chris and Robert at the Majors Creek pub.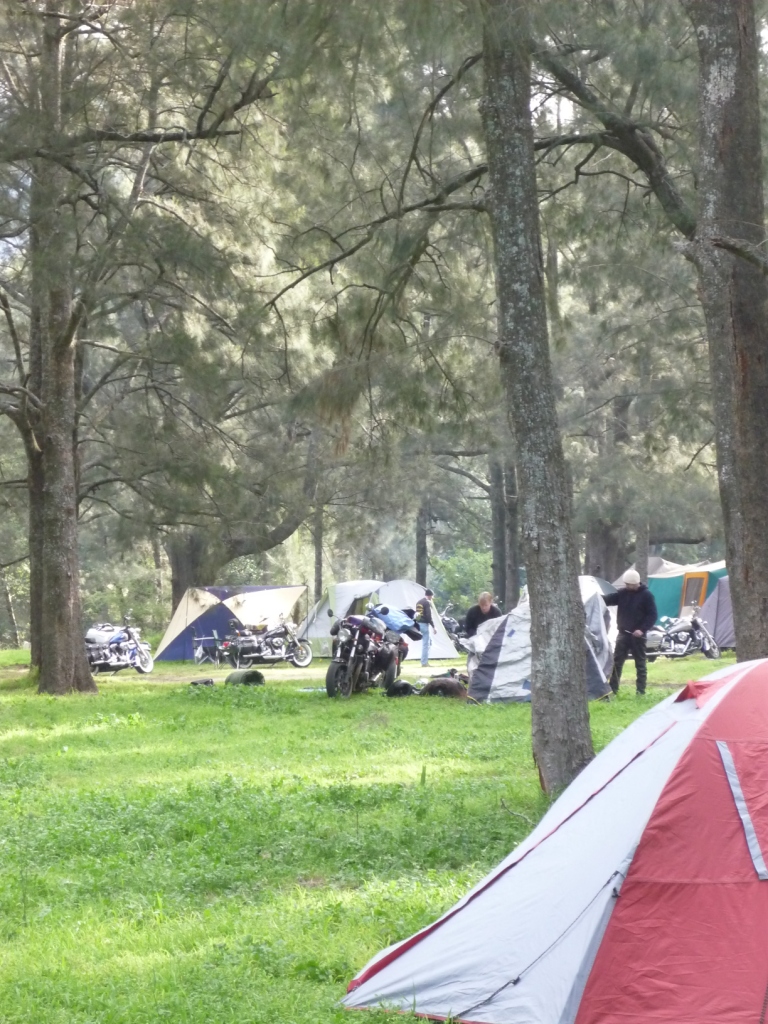 Registration tent, around 120 riders and some pillions turned up.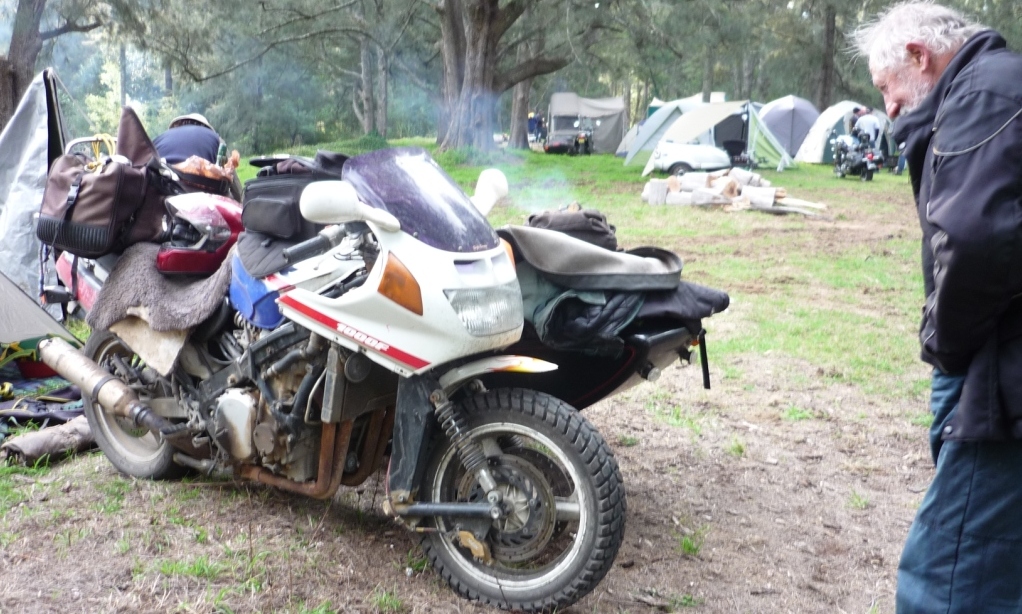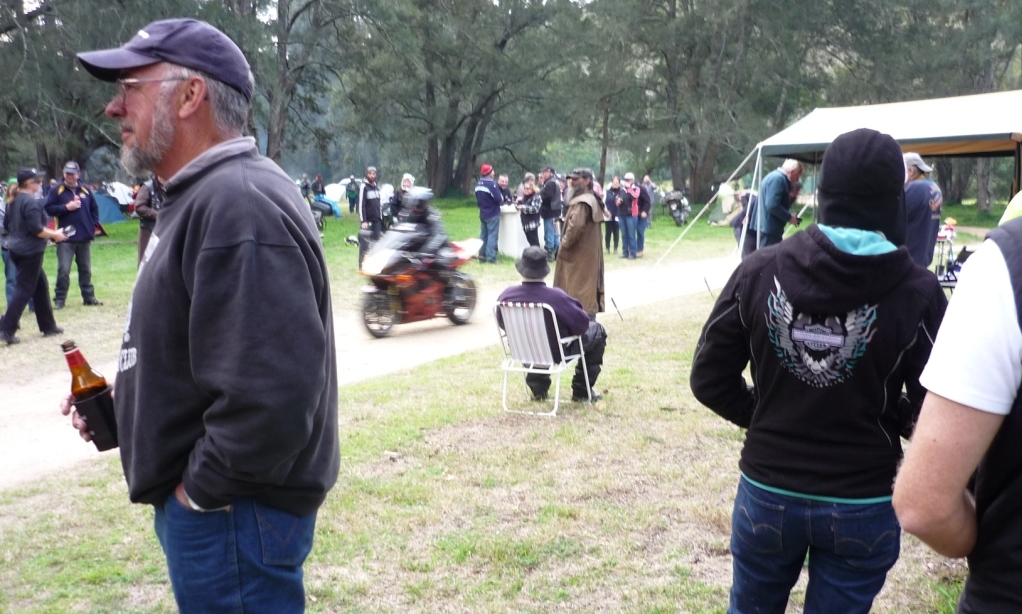 Chris admiring an interesting outfit Jim hanging around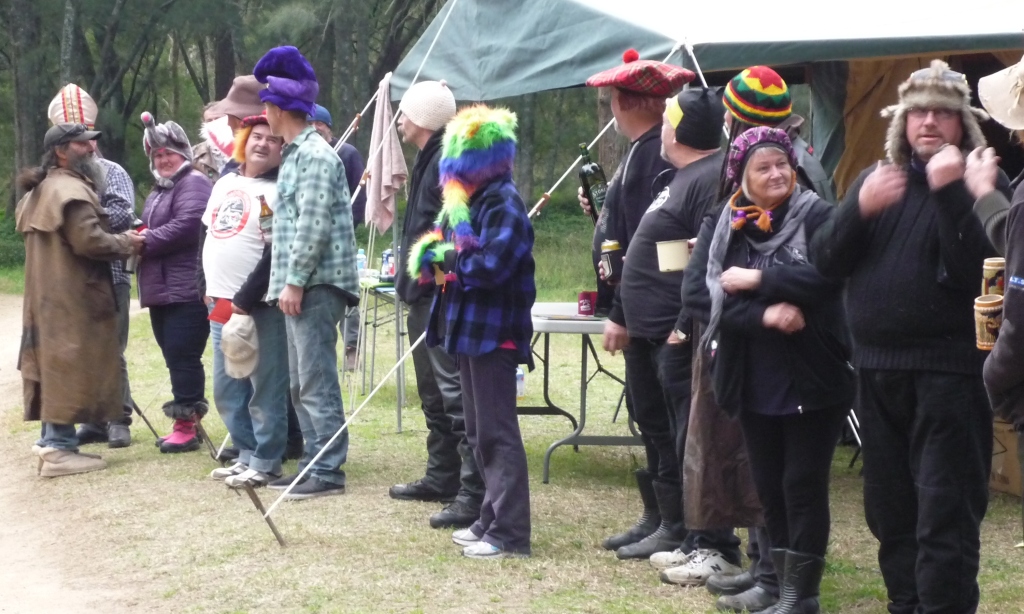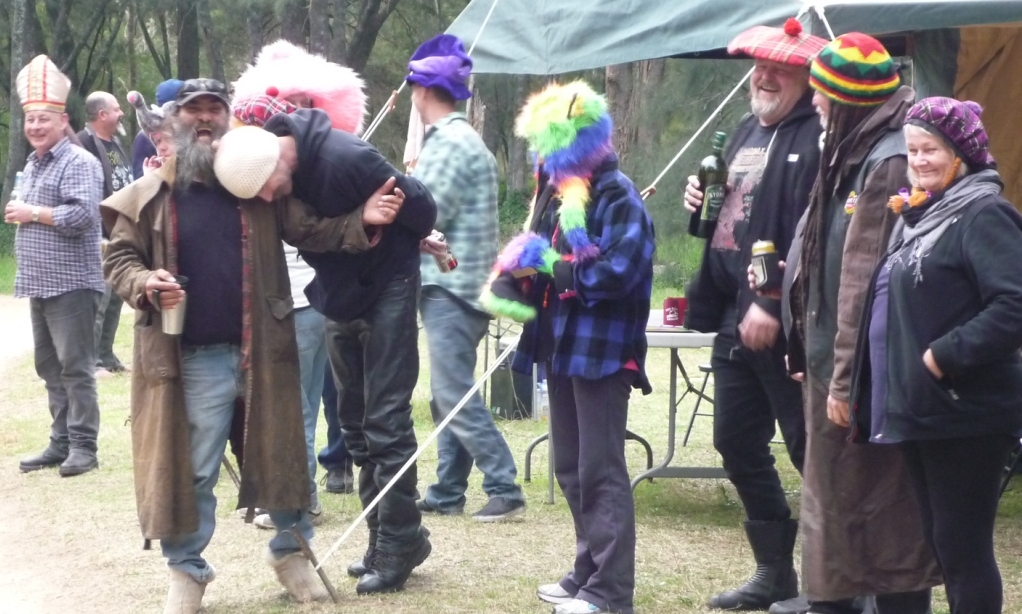 Judging of the hats on offer
Paparazzi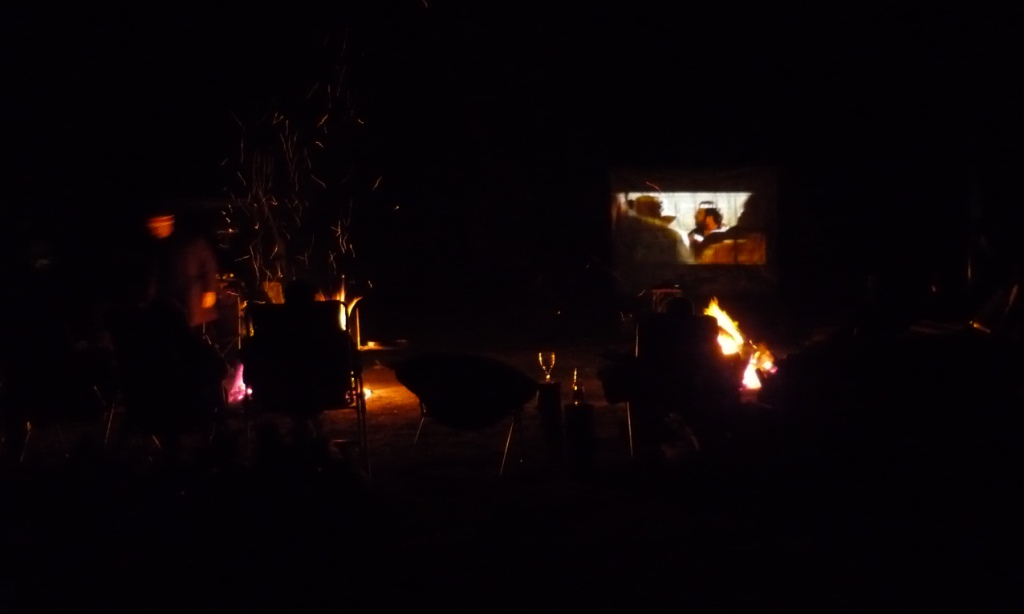 Primitive camping but with supersized screen and dolby stereo around the fires. The premiere of Red Dog at Araluen.
( 4x4 group not associated with Hat Rally)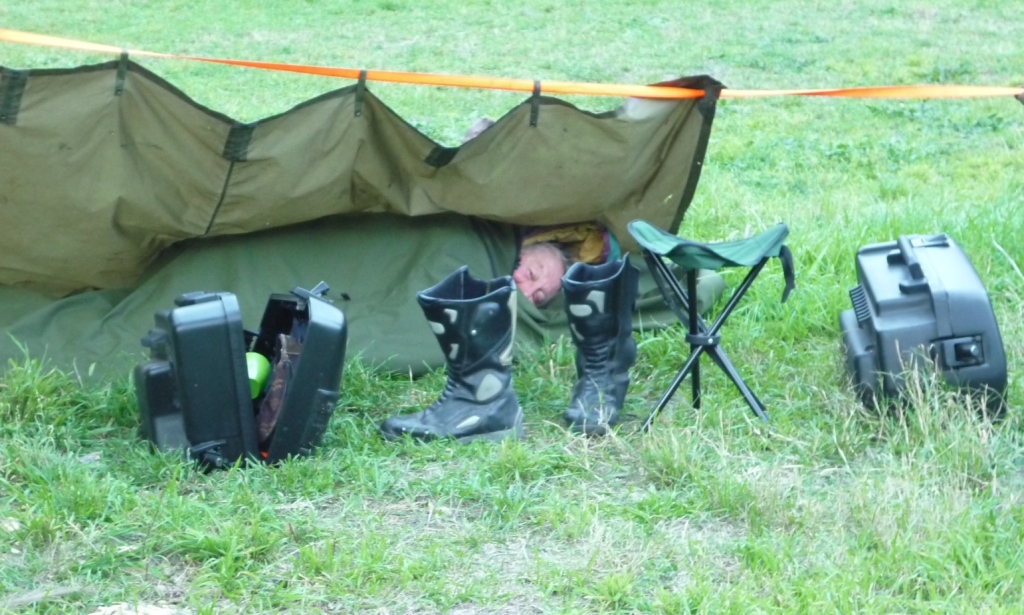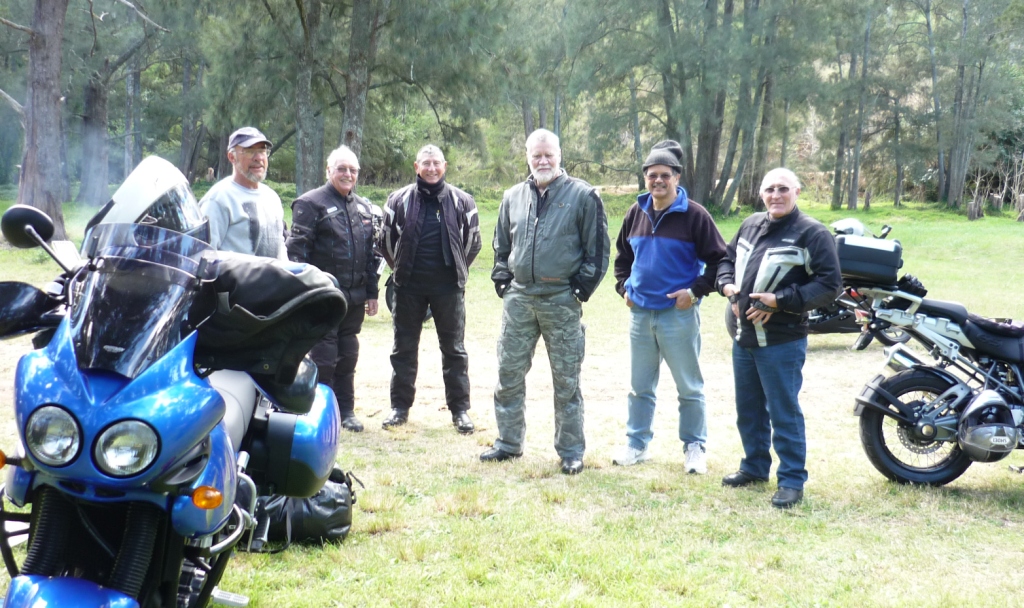 Chris keeping warm Sunday riders to escort us home
2004 Eurobodalla Ulysses Branch