Alpine Ride Friday 28th February - Monday 3rd March

7 bikes 9 people
Day 1, Departure from Narooma Visitors Centre via Brown, Cooma, Adaminaby, to Tumbarumba
Day 2, Tumbarumba, Corryong, Bright ( catch up with the " Indian riders " for dinner/drinks)
Day3, Bright, Hotham Heights, Omeo, Lakes Entrance
Day 4, Lakes Entrance, home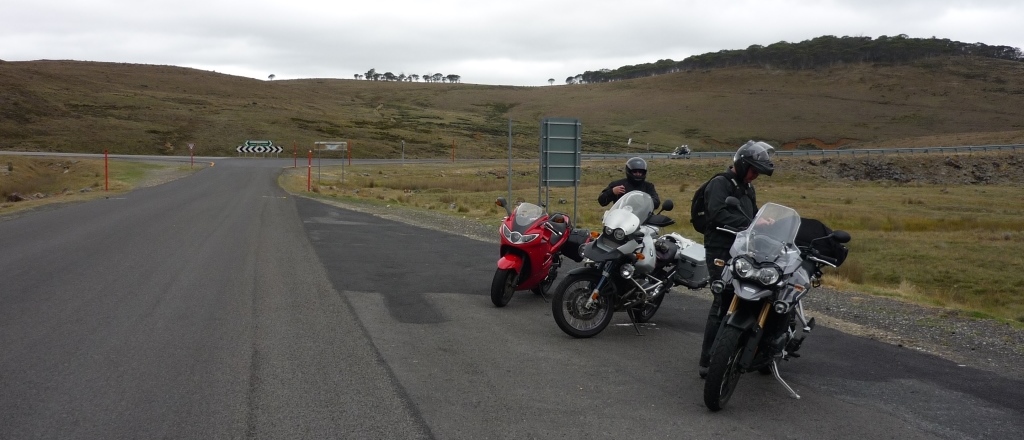 Kiandra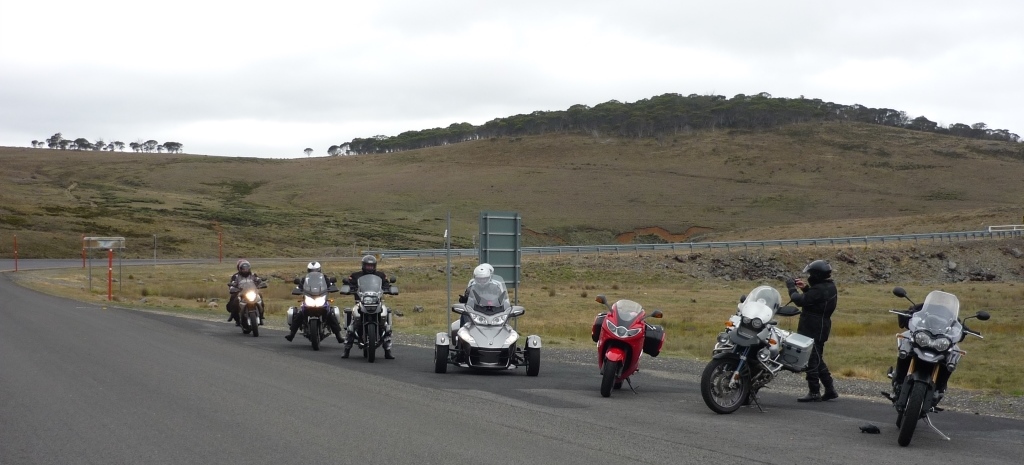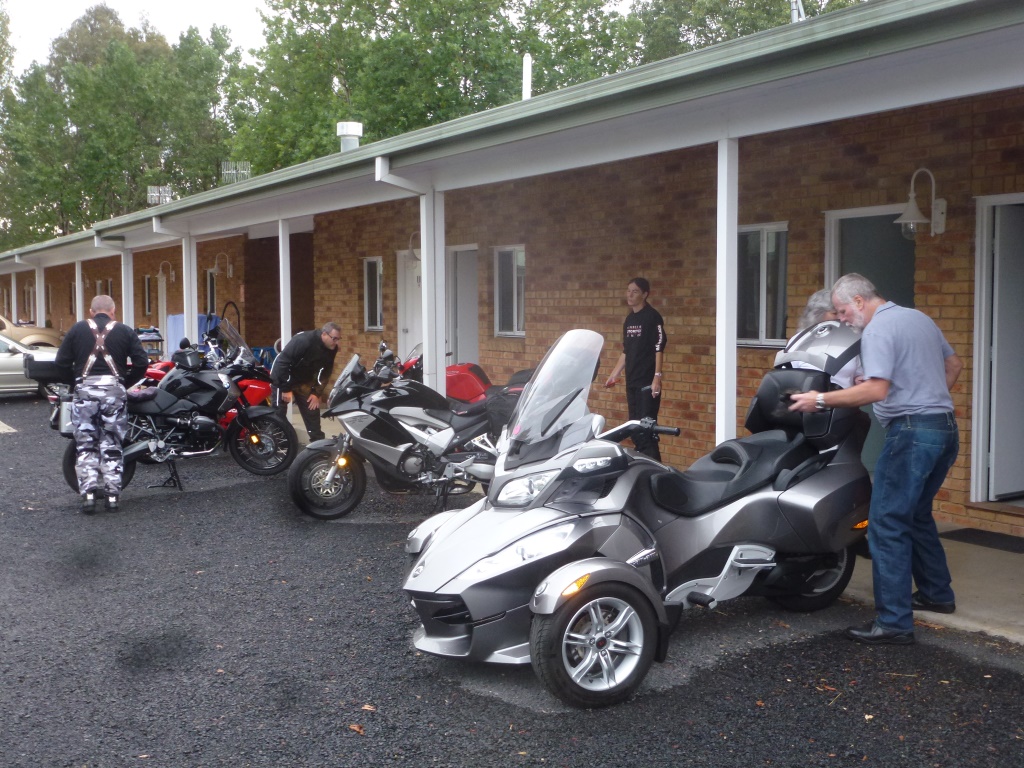 First night Tumarumba Motel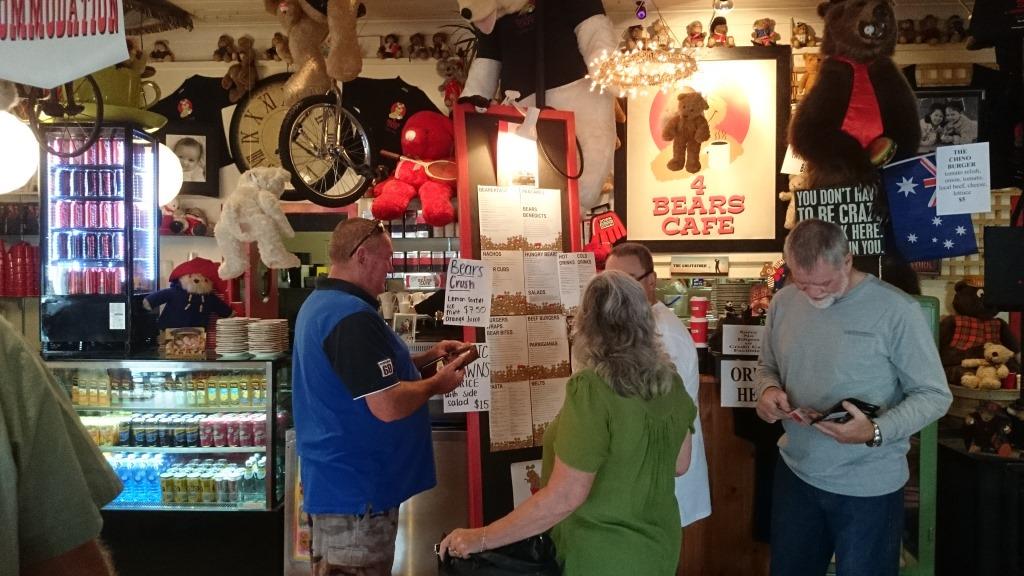 4 Bears cafe Tumbarumba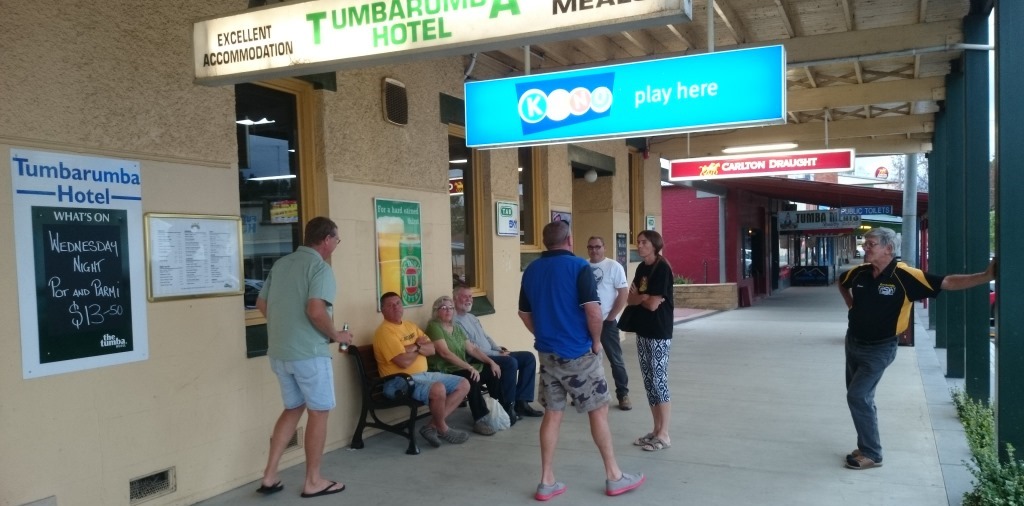 Loitering in front of the Tumbarumba Hotel
Talking about bikes, What else?
Corryong
Bright Village Square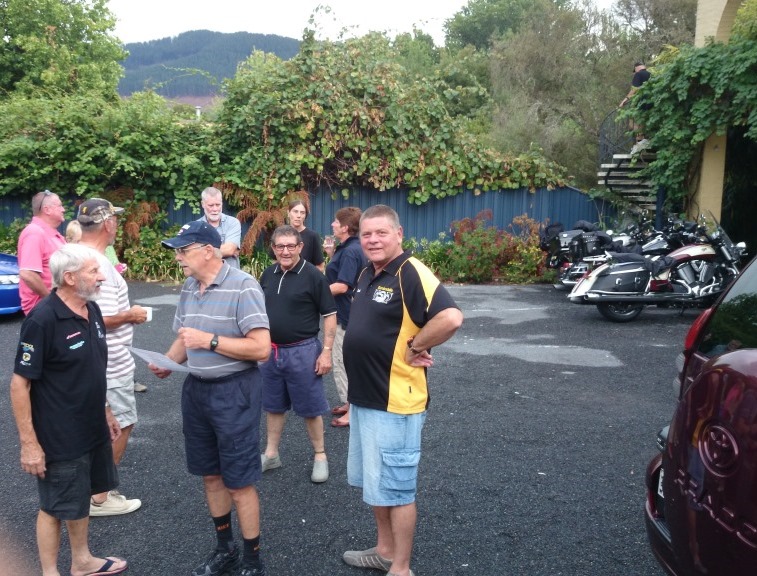 Catching up with the " Indian " riders at Bright. By sheer coincidence at the motel across the road.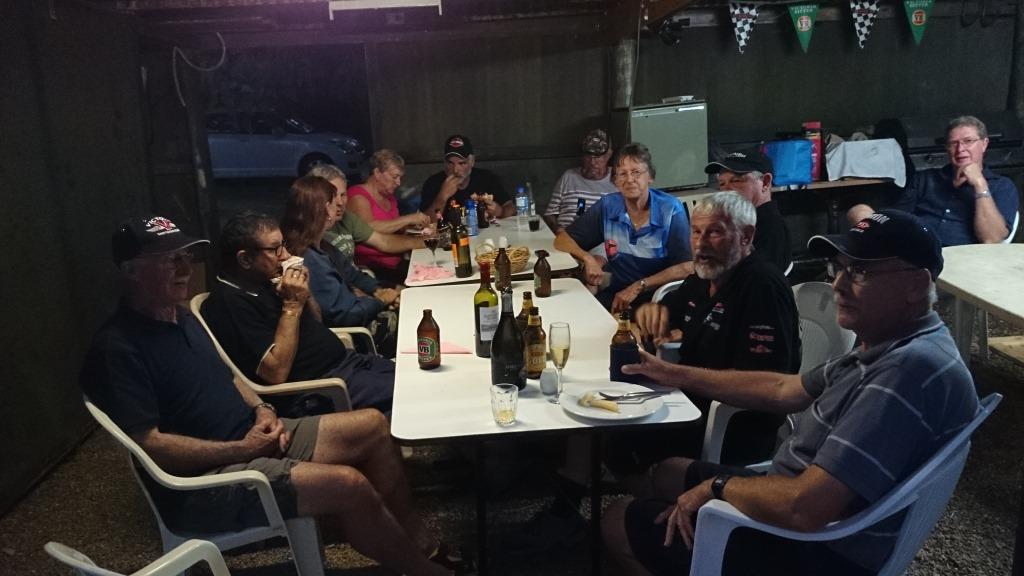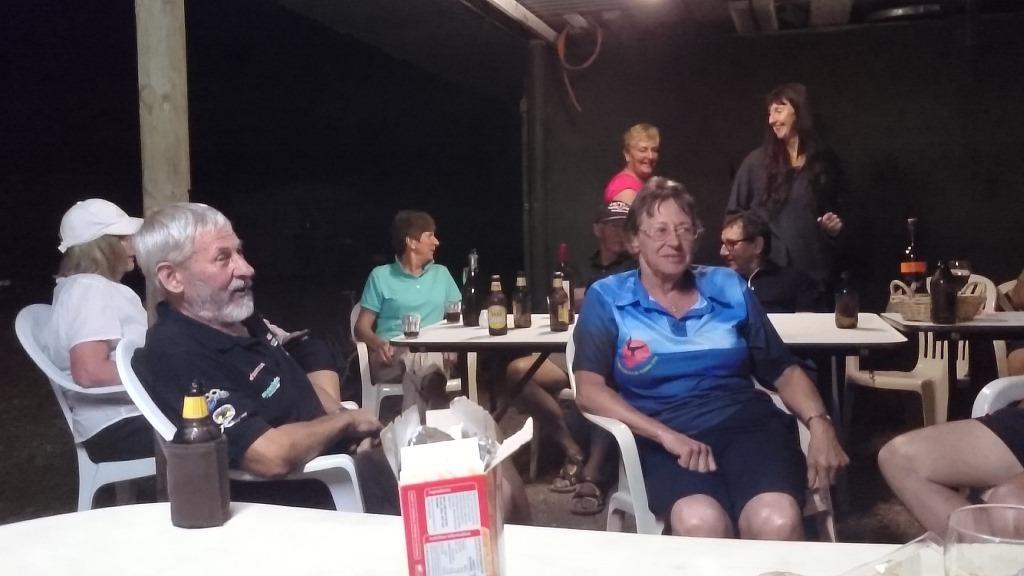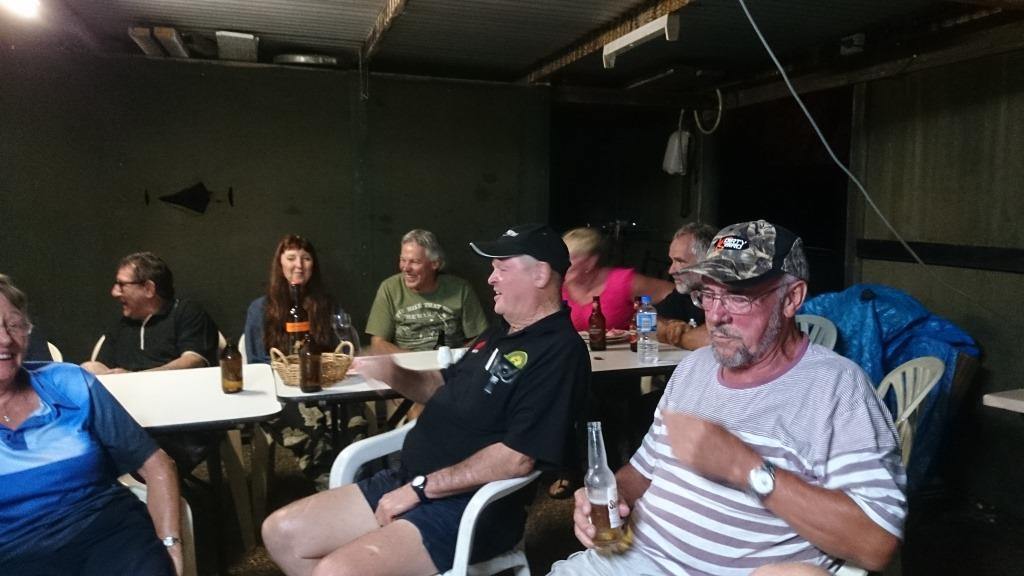 Plenty of fluids and healthy snacks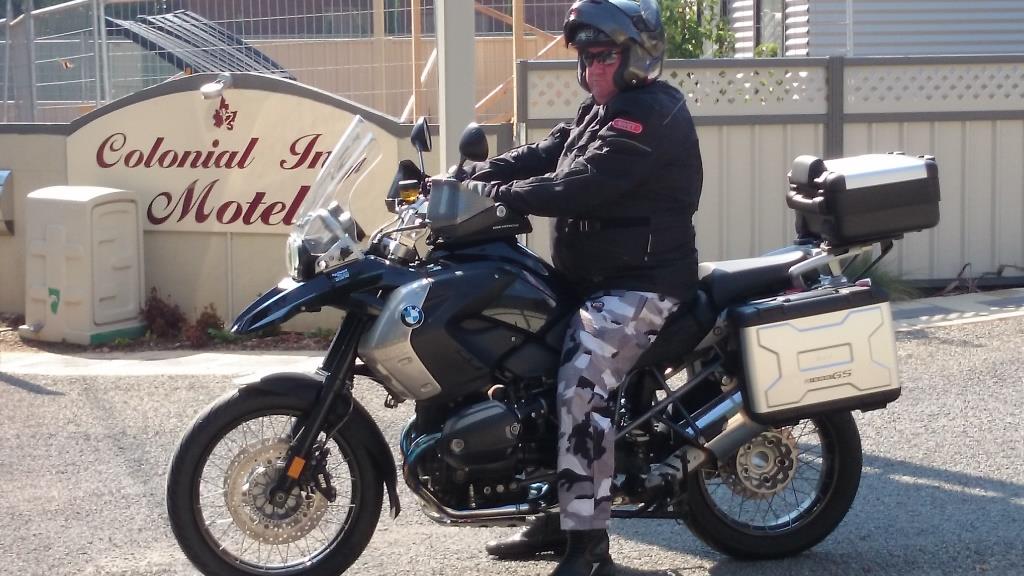 Sunday morning at Bright Colonial Inn Graeme and Ray ready to go to Mt Hotham, Omeo & Lakes Entrance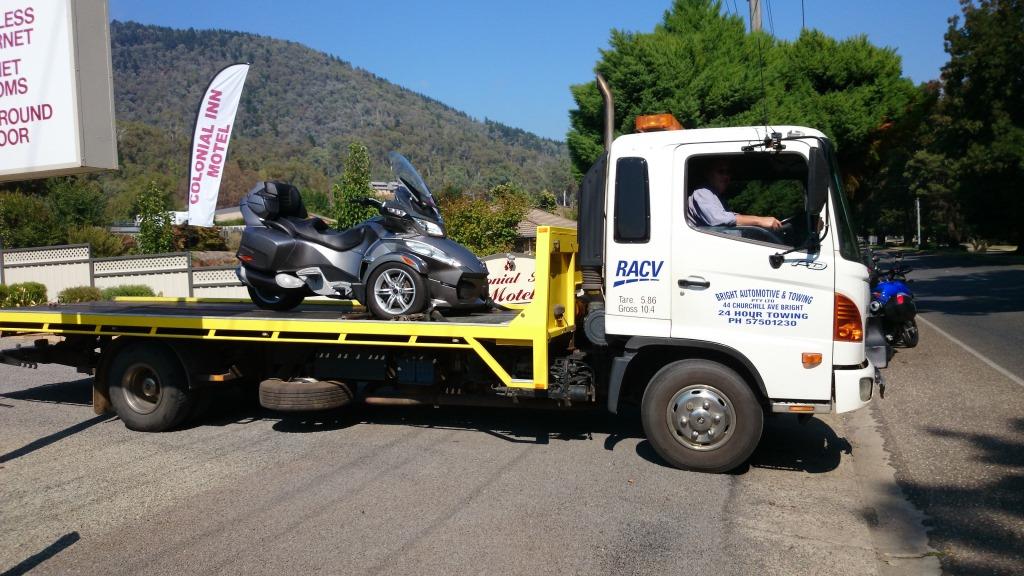 First John and Teresa's Can-Am had some serious gear problems which presented itself the previous day on arrival in Bright and could go no further
which resulted in a hire car drive to get home( turned out to be a loose nut on the gear selector) .
Also Graeme's VStrom had a dead battery which thankfully was able to be replaced after the RACV towtruck driver put us onto a local battery supplier.

Departure of the Can Am and a powerless VStrom on the side of the road.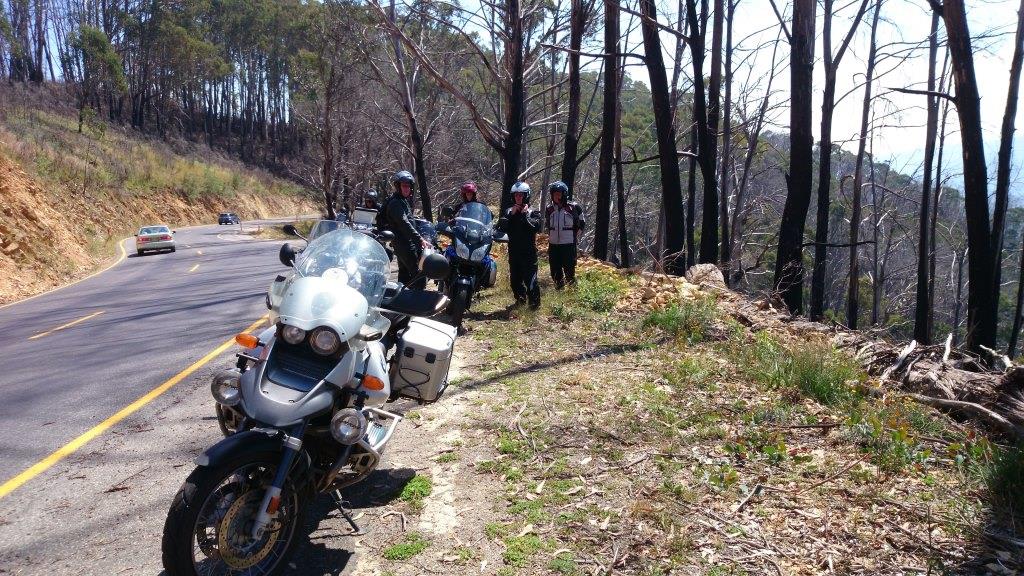 Finally after several hours delay on our way to Hotham Heights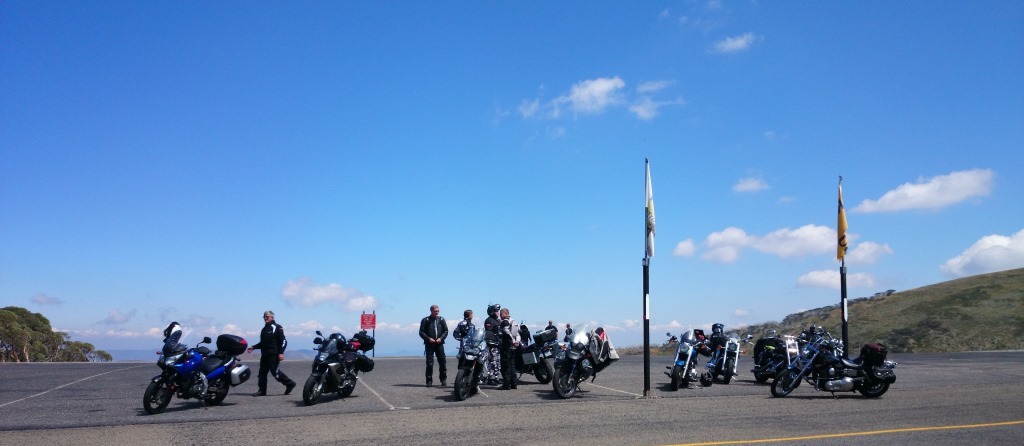 Hotham Heights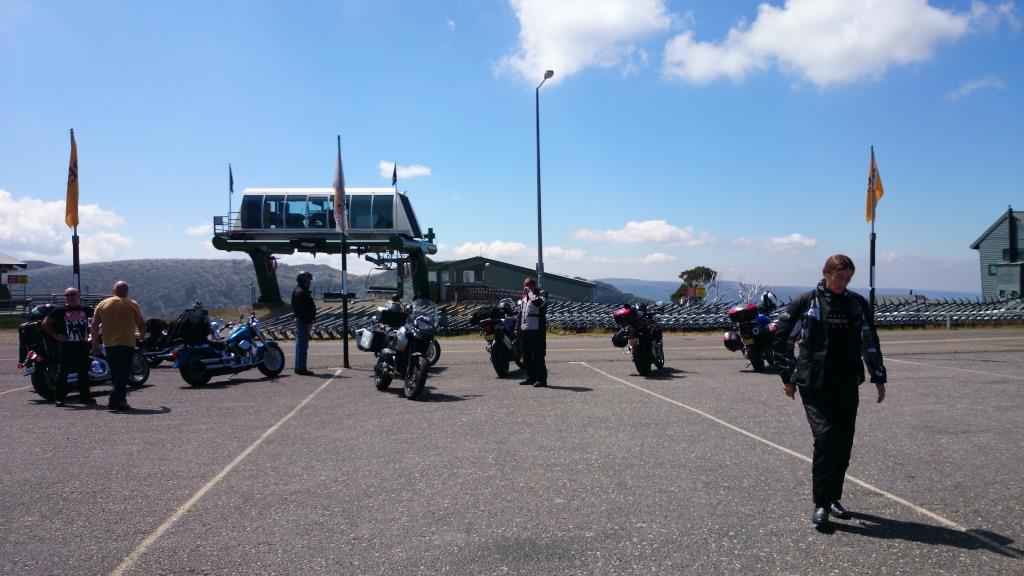 Graeme very happy to get going again and enjoy the Alpine views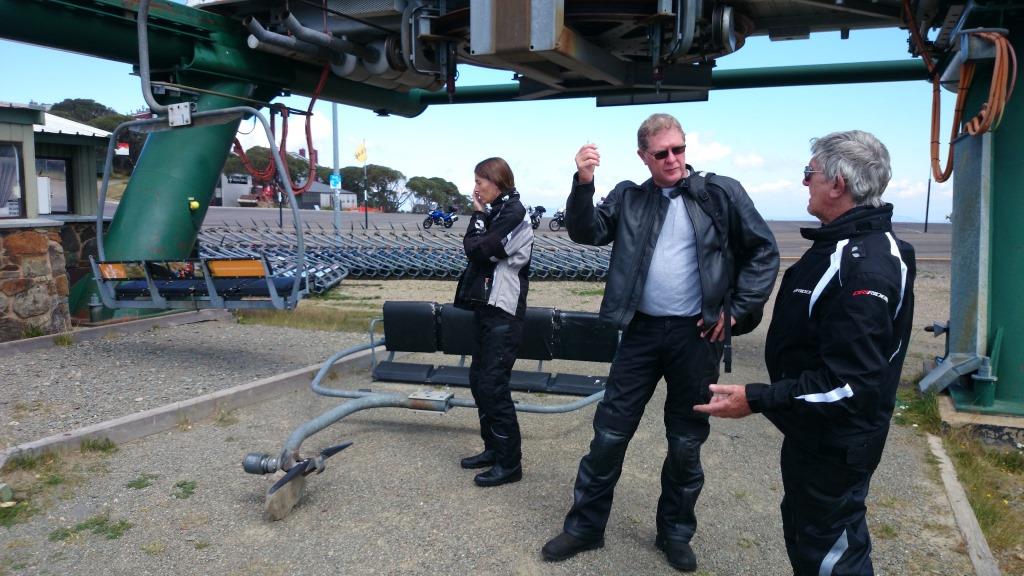 Omeo rest stop with the "Indian" Riders who rode via Mount Beauty catching up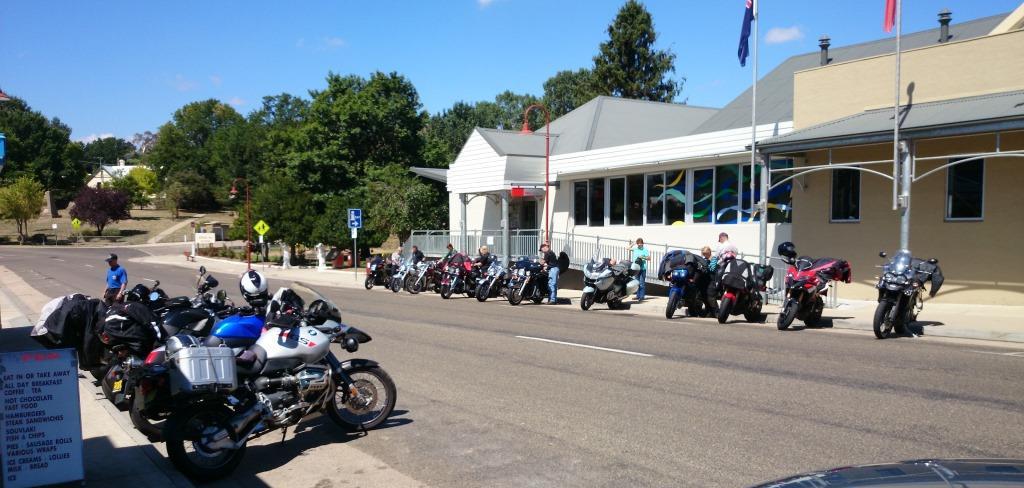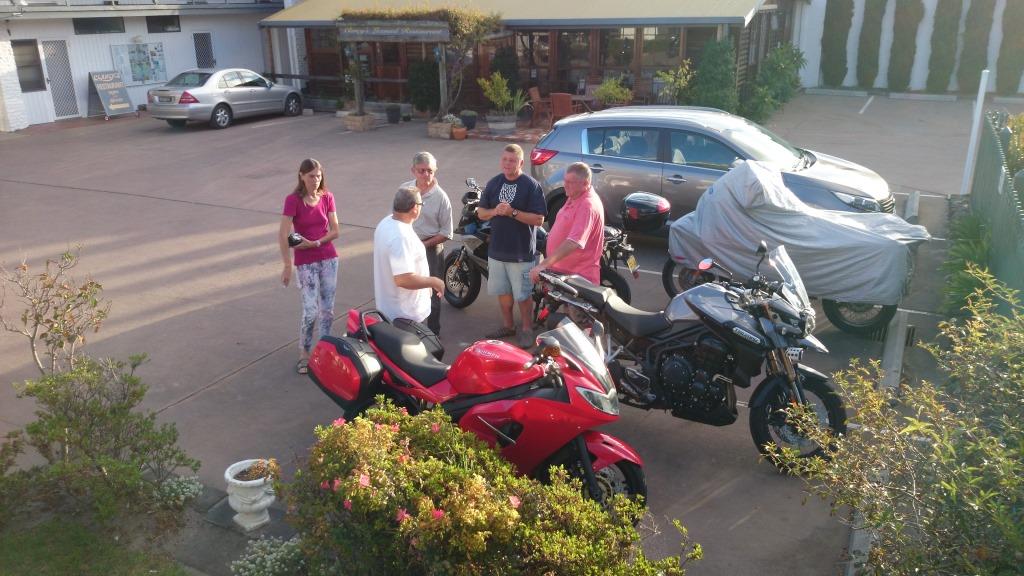 Last night at the Banjo Patterson Inn at lakes Entrance
2004 Eurobodalla Ulysses Branch