Classic Bike Tour 22 September 2012
From Robert Overdijk while on holidays in Holland:

Although I missed out on the Superbikes at the Nurburgring as the tickets were all sold out, I had a great day riding
7 classic bikes recently.

Last Saturday (22/9) I went on a ride with Hans Koopman, he was the 1989 125cc GP Champion and now organises
(as a hobby during the summer months) bike tours on his own collection of bikes (www.classicbiketours.nl).
The destination was the National Veteraan Treffen in Woerden - www.nationaalveteraantreffen.com - the number and
variety of classic bikes on display was fantastic.
It was also a swap meet with dozens of stalls but mainly for the old 50cc mopeds and smaller motorbikes up to 125cc.

During the ride we stopped every half hour or so and swapped bikes to experience the various classic bikes on offer
including 2 Laverda's. The smoothest was the Kawasaki, still running like a turbine and the most exciting, the Laverda.
Just have to keep in mind that the gear shifter is on the wrong side. We travelled a total of 230km using all type of
back roads (30km, 50km, 70km, 80km speed limits) to stay away from the freeways, and the Dutch scenery was
beautiful with a little rain for only a few minutes to remind me I was riding in Holland.
Below is a small selection of the photos I took.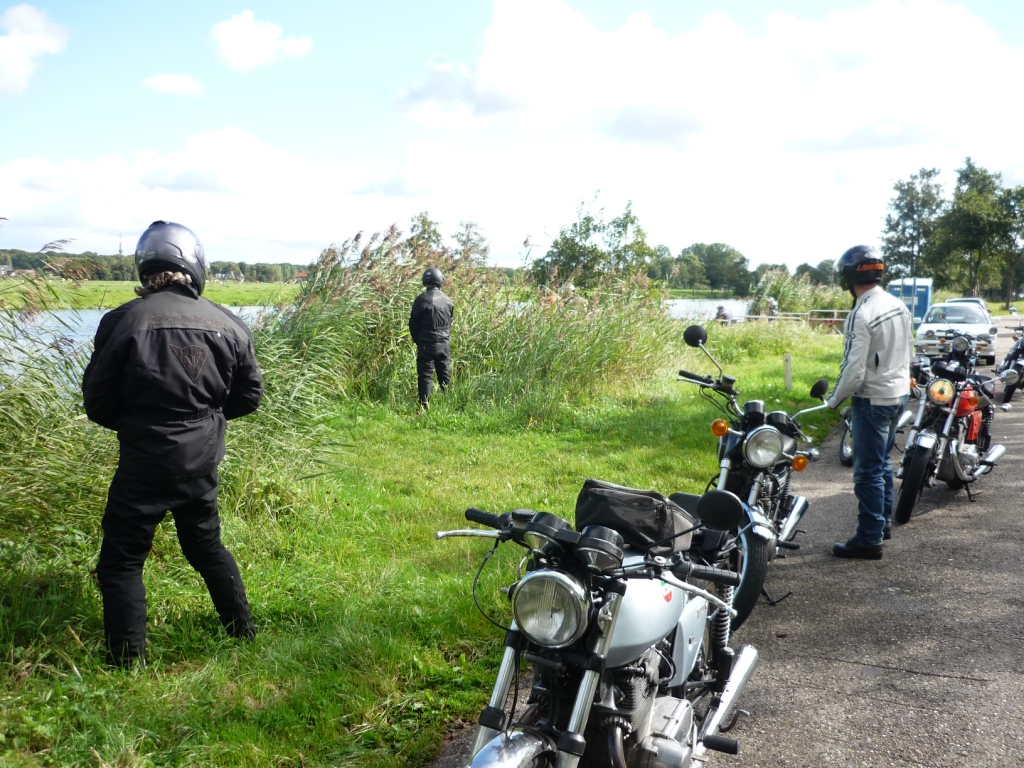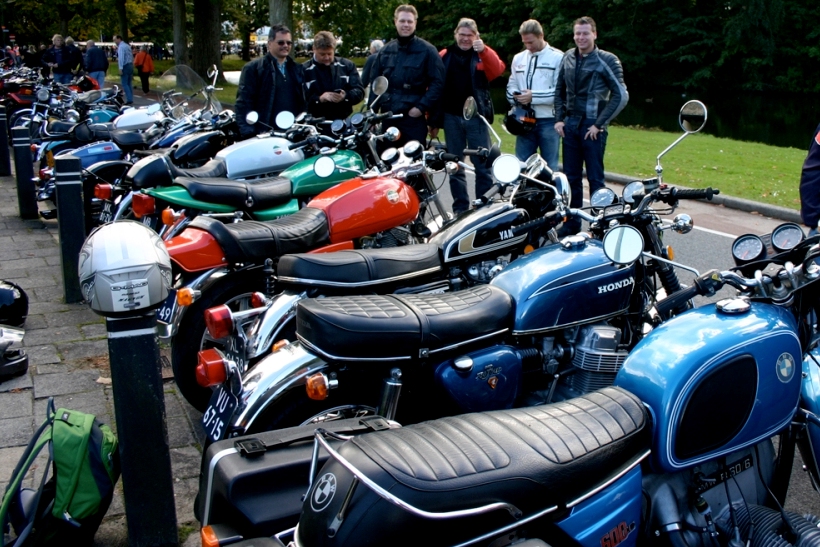 The obligatory P-stop after the early start and first bike swap Arrival in Woerden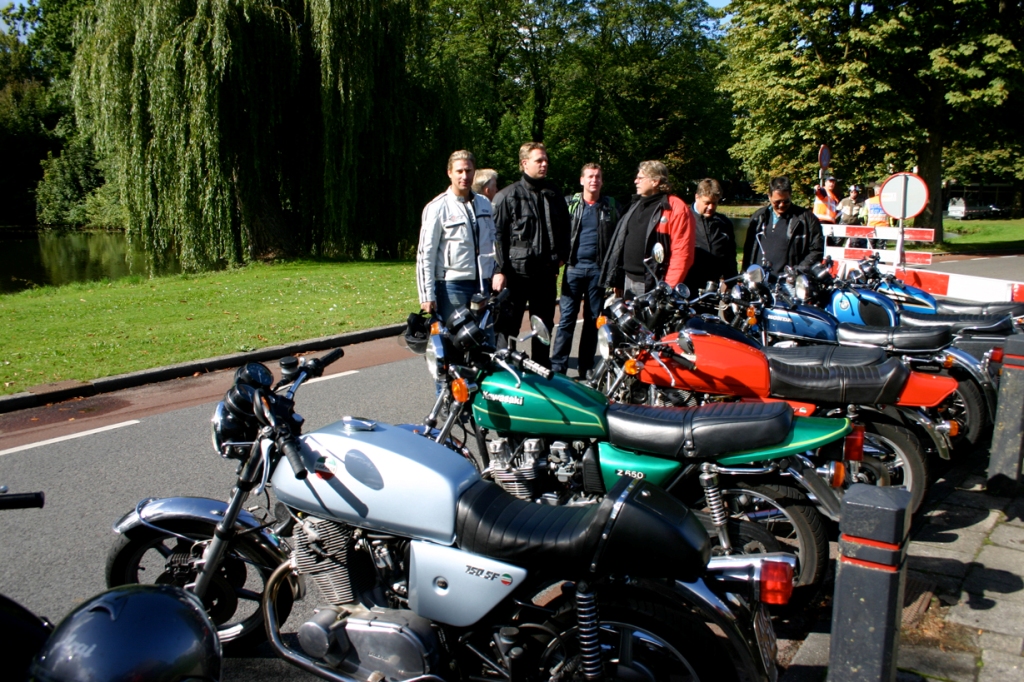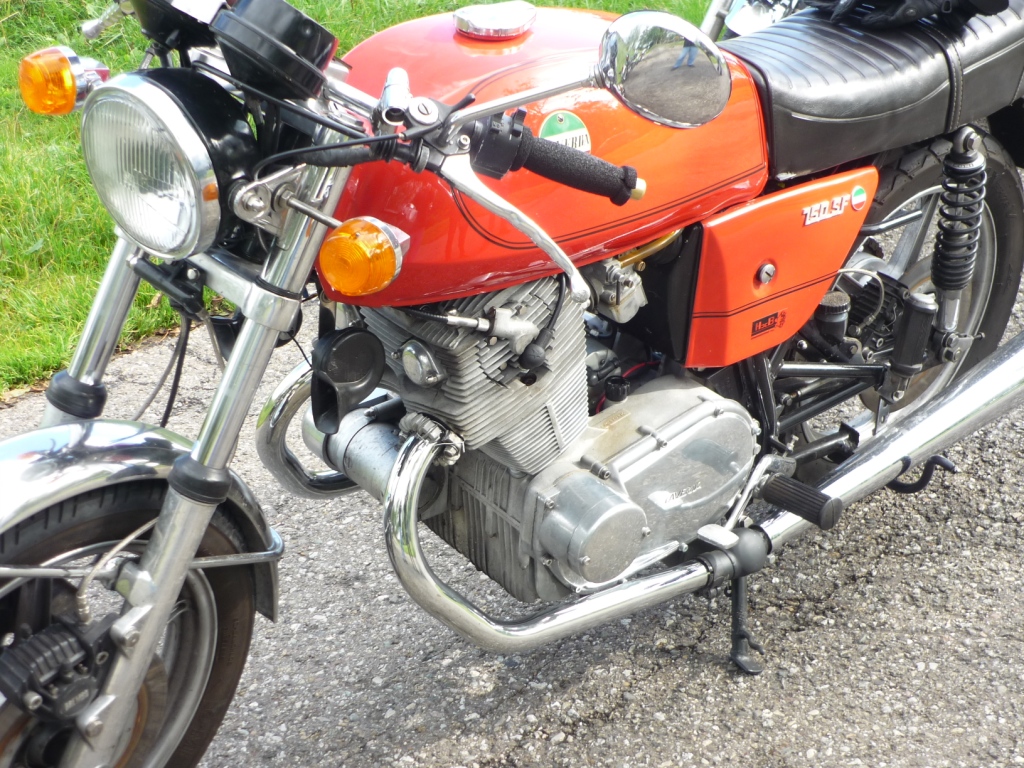 One of the 2 Laverdas at our disposal for the day
Great variety of classic at the show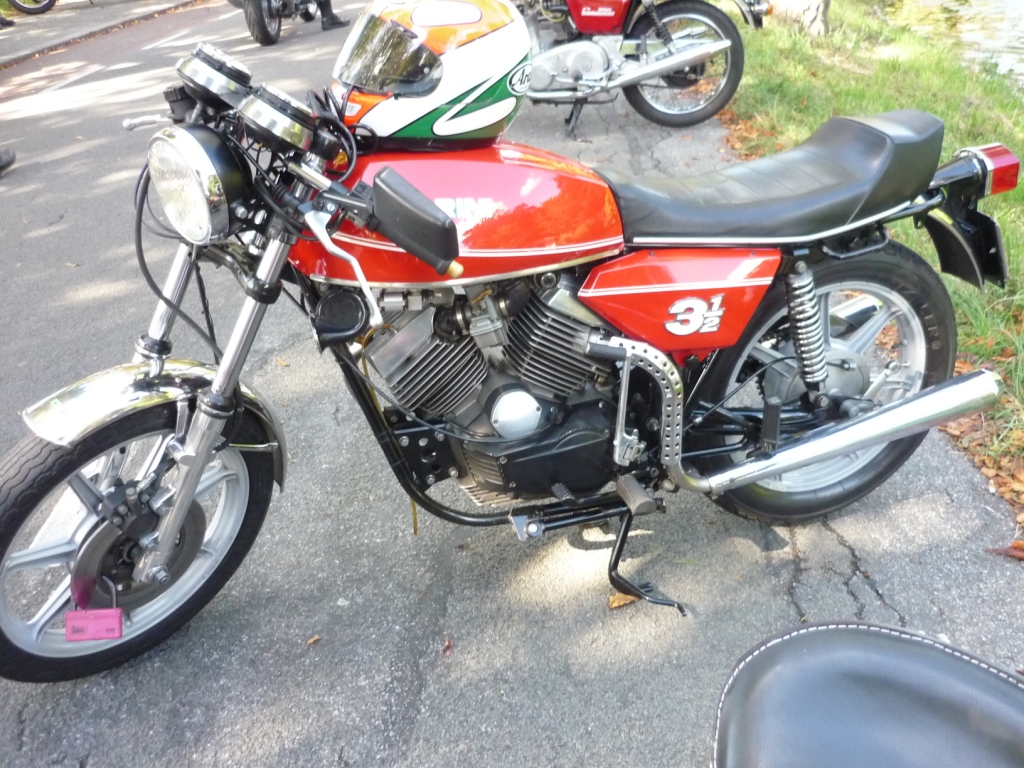 The very rare Munch Mammut 1200TTS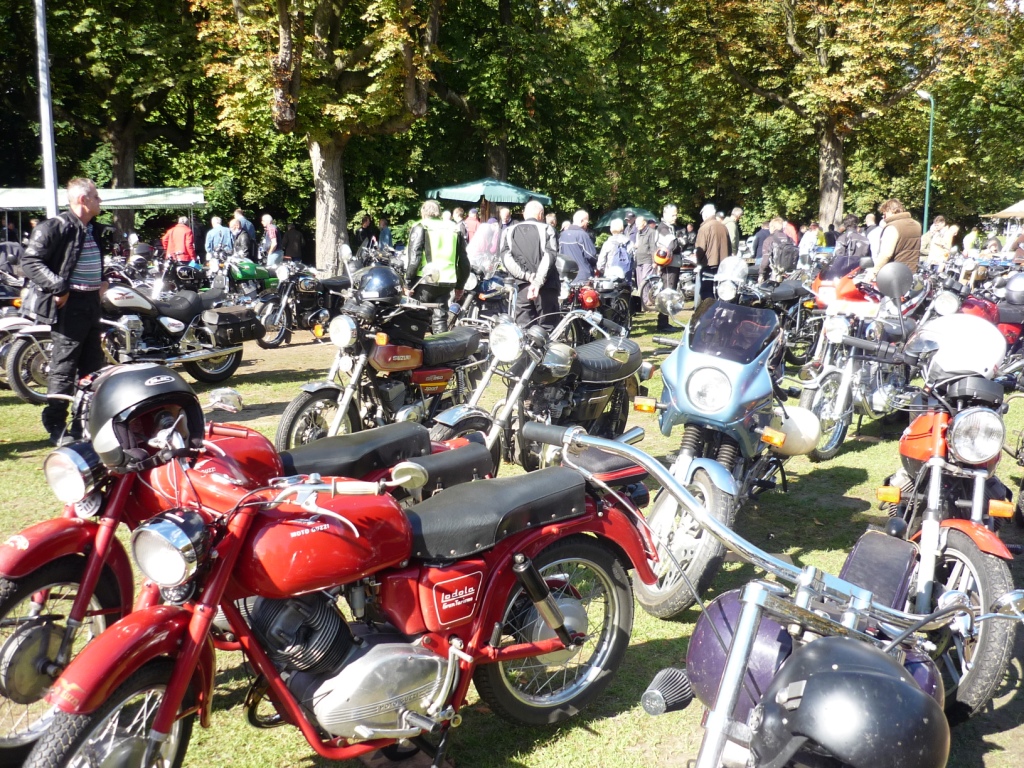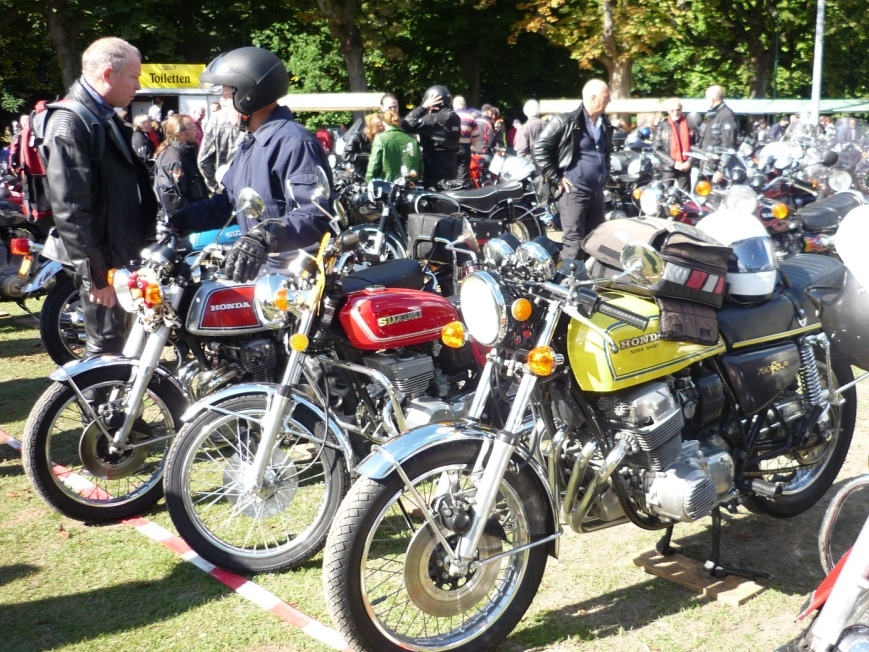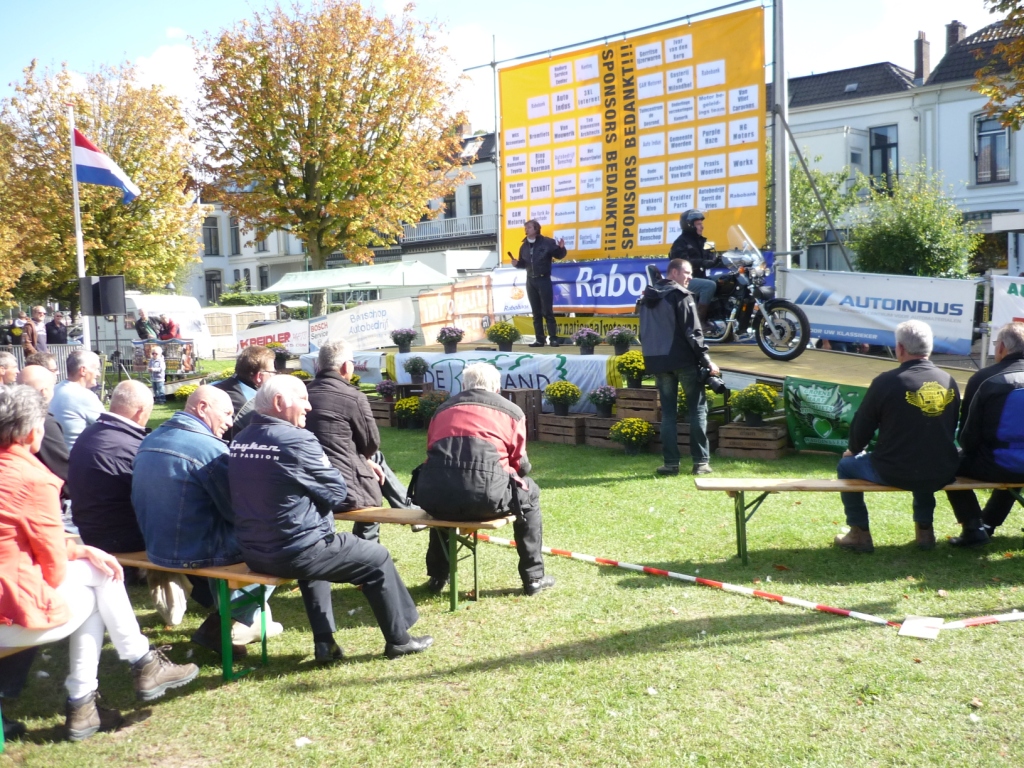 My last bike I had in Holland a near new ( at the time in 1974 ) BSA Thunderbolt Judging of the many entrants
Ridden all of these for about 30 -45 minutes each in one day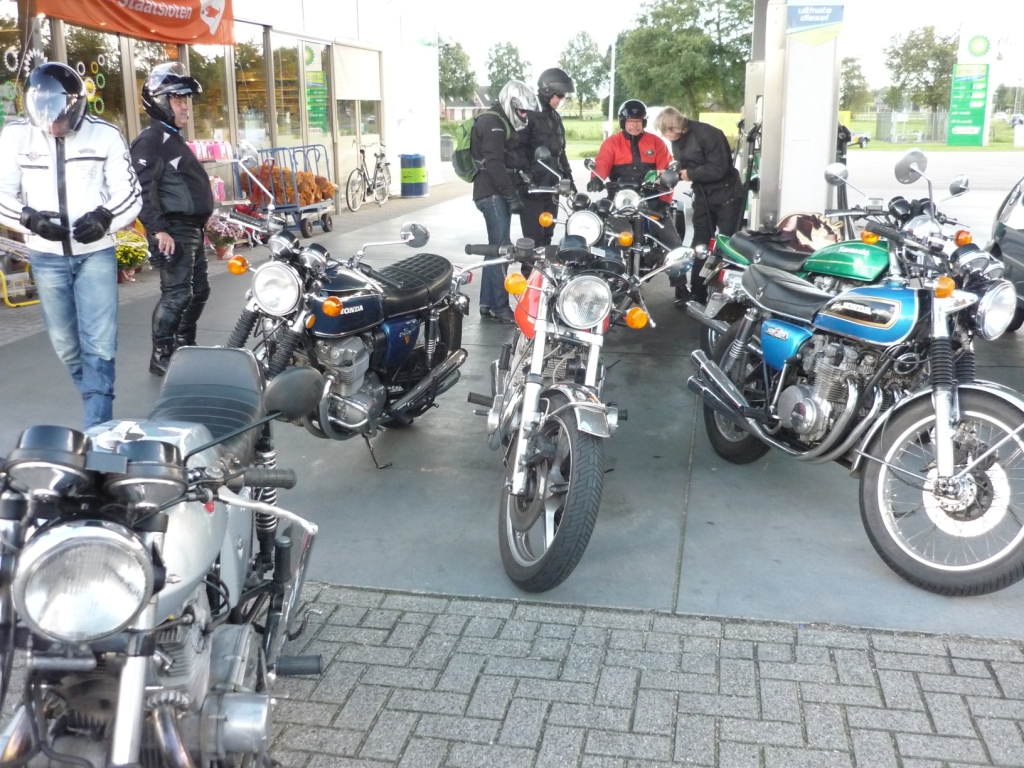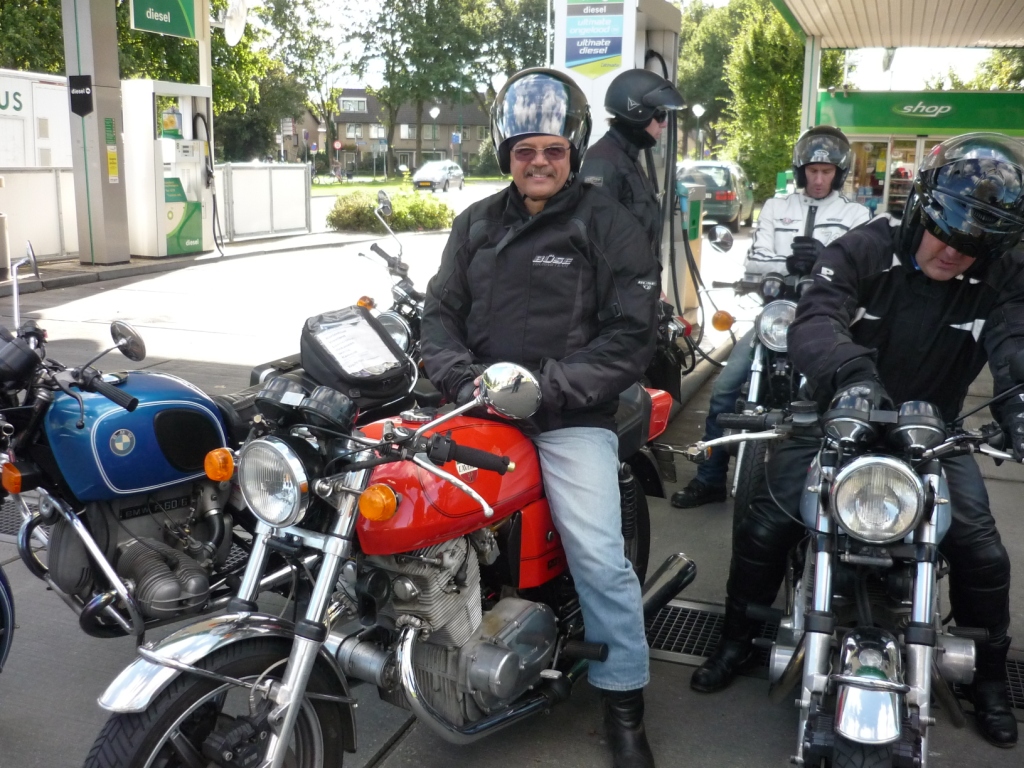 On the return trip filling up fuel at 2.20 Euro/l A Laverda 750 SF is on the wishlist
Another stop for the final change over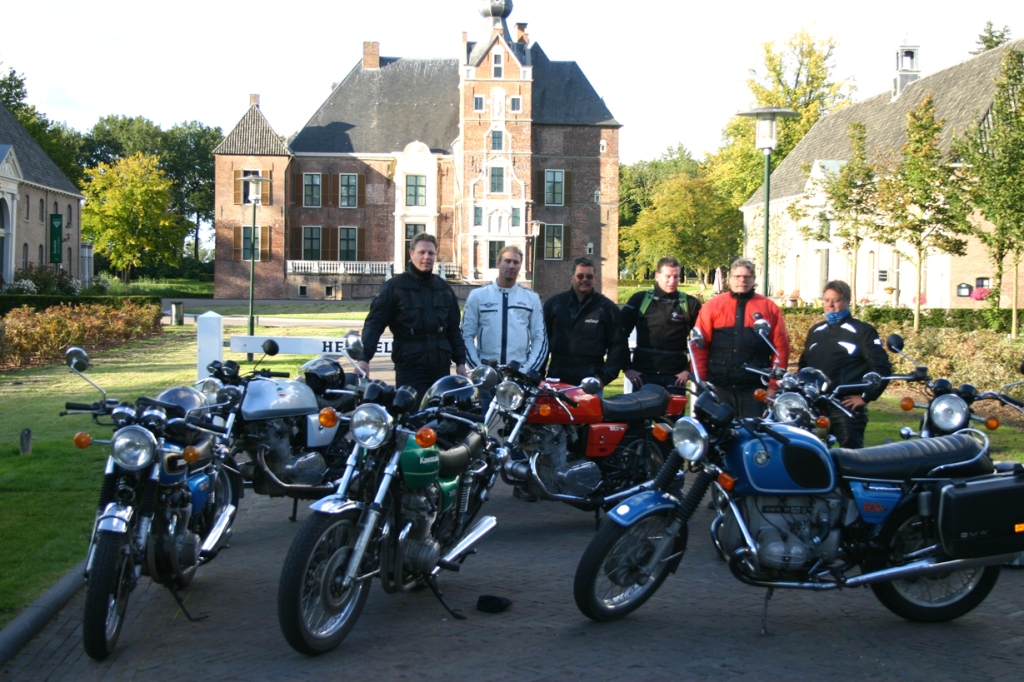 The final group photo before the de-brief at Hans's place.
2004 Eurobodalla Ulysses Branch